We've launched new airline safety ratings to help travellers search for and choose flights based on the health and safety measures being undertaken by airlines, as well as what will be expected from passengers who fly with those providers.
Powered by AirlineRatings.com in an exclusive global partnership with Skyscanner, the at-a-glance ratings are based on each airline's COVID-19 health and safety policies.
The initiative is part of our commitment to empower travellers to make decisions with confidence and support the industry's recovery in these challenging, uncertain times.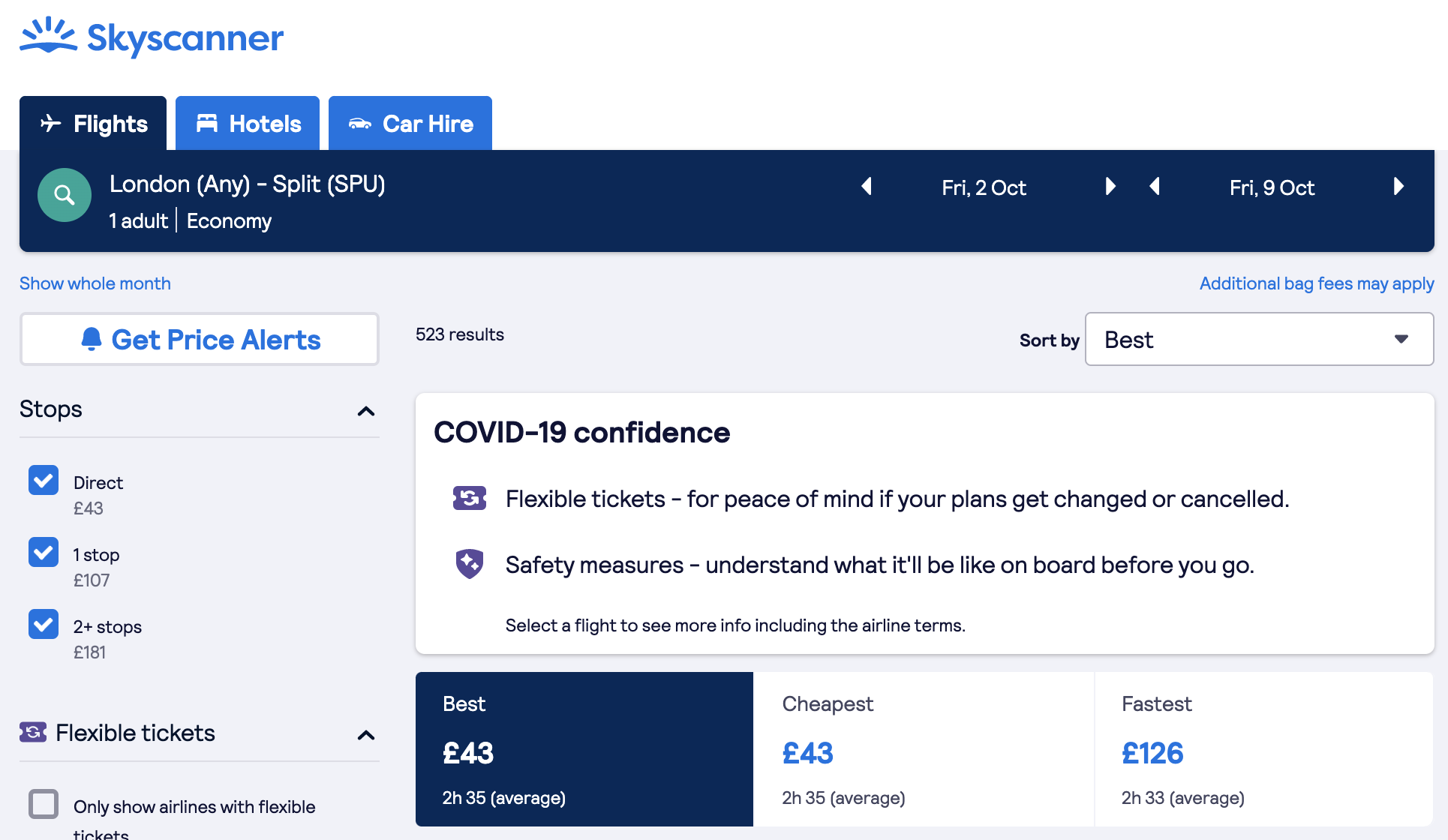 Our 'COVID-19 confidence' banner which is visible in the search results page.
Travellers will then discover an airline's checklist of safety measures by clicking on one of their itineraries in the search results page.
The five measures, which are checked against all airlines, are:
Mandatory face masks
A daily deep-clean of the plane
Flight crew wearing PPE
Cleaning wipes provided
A change to the food service
Each airline gets a score out of five, which is displayed on their itineraries. For multiple airlines in an itinerary, the score is an average between the two.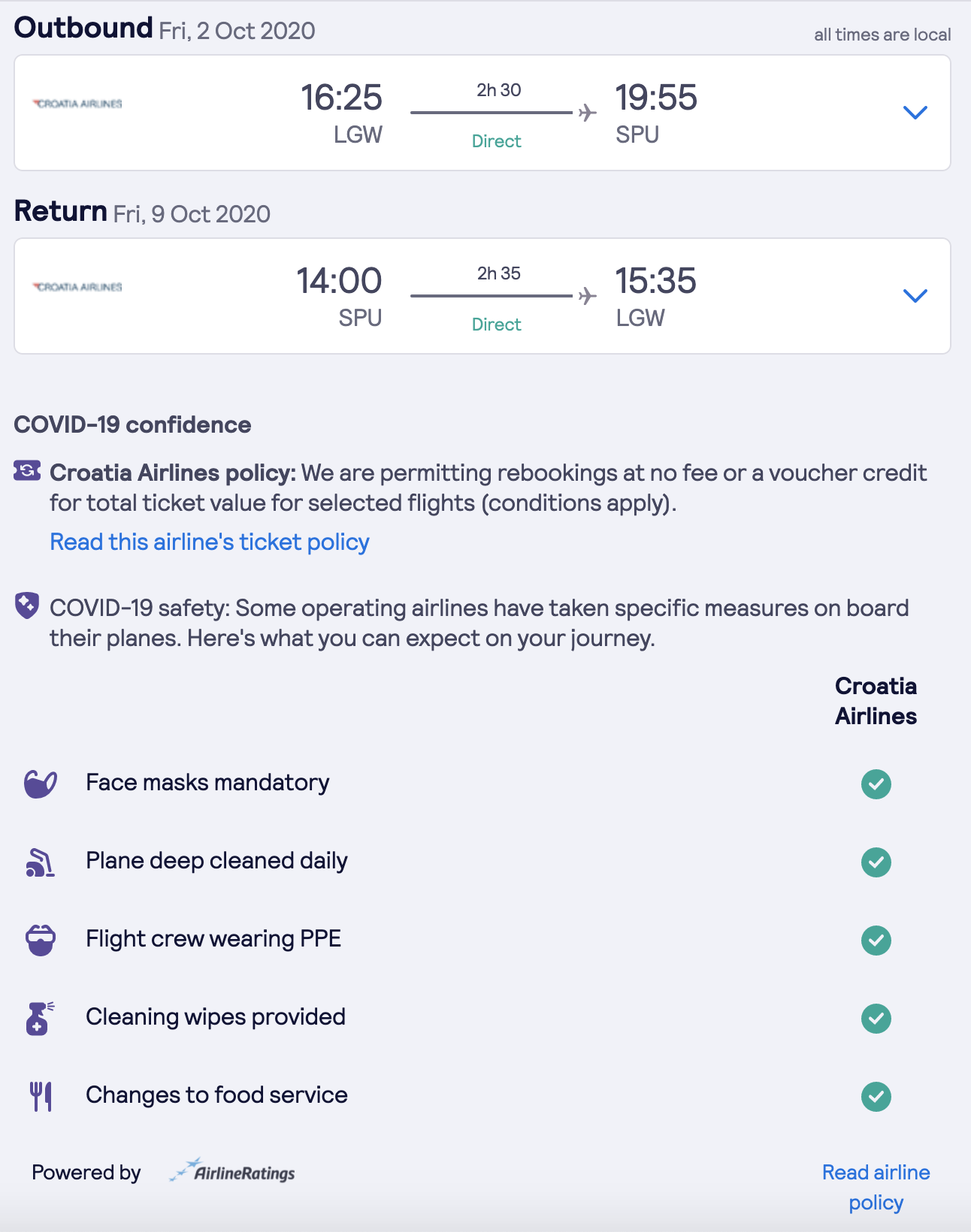 What the traveller sees when they select an itinerary on the search results page.
We launched the ratings based on in-depth customer insights relating to flight safety concerns in the wake of the COVID-19 pandemic.
A June survey* of over 850 travellers highlighted that an airline's approach to passenger and crew wellbeing was the most important element to help reduce traveller anxiety and inform flight selection, followed by health screening processes and enhanced cabin cleaning.
Phil Donathy, Senior Director of Product for Skyscanner, comments:
"In this uncertain time for air travel, it's essential that we do all we can to empower travellers to make informed decisions and support the industry as it works to restore consumer confidence.
Our research shows that travellers want to better understand airline safety measures to get a sense of what the experience will be like on-board in a COVID-19-impacted world. With this week's launch, we're pleased to be able to provide that additional layer of clarity from hundreds of the world's airlines."
This feature is live on our desktop site across all our markets, with plans to launch in the app and on mobile web soon.
Get in touch
If your airline would like to be added, or if your score needs updating, please email: sharon.petersen@skyscanner.net.
*Based on a survey of 851 participants from the UK, US and Australia, between 5 and 8 June 2020.