CAPA's Airline Leader Summit was back at Manchester in April – and we were there to talk about the biggest trends shaping the global and regional airline industry.
Bringing together senior figures from across aviation, airports, politics and more, the event focused on "Airlines in Transition" as the industry continues to rebuild after COVID.
Becoming an effective player in the digital world
In "Digital Transformation", Hugh Aitken, our VP Flights, moderated a discussion on how the airline industry can keep up with the world's increasingly rapid shift to digital accelerated by the pandemic.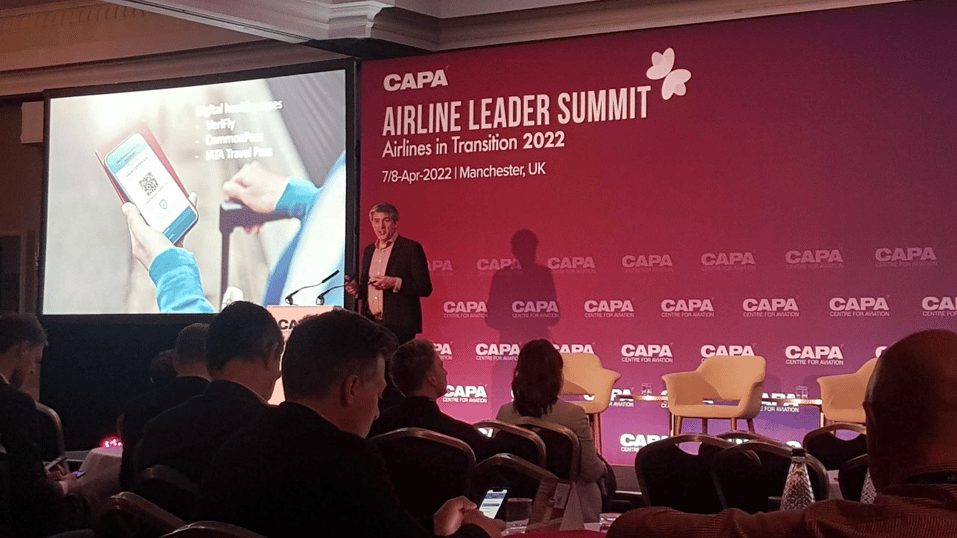 Hugh commented: "Digital innovation has risen out of necessity and opportunity; the last two years have dramatically accelerated technology use in both our personal and business lives."
Joining Hugh on stage were a number of industry experts who shared insights on the exciting opportunities new technology is creating and its role in unlocking better customer experiences and new revenue streams.
The panel, which included senior leaders from Lufthansa, Accelya, Dohop and Manchester Airport, were unanimous that the pandemic had created an opportunity for airlines to reset, face its challenges and build back better.
Watch the full session here.
Aviation's decarbonisation journey
Piero Sierra, our Chief Product Officer, joined a panel of industry leaders on the mega-trend of "Decarbonisation".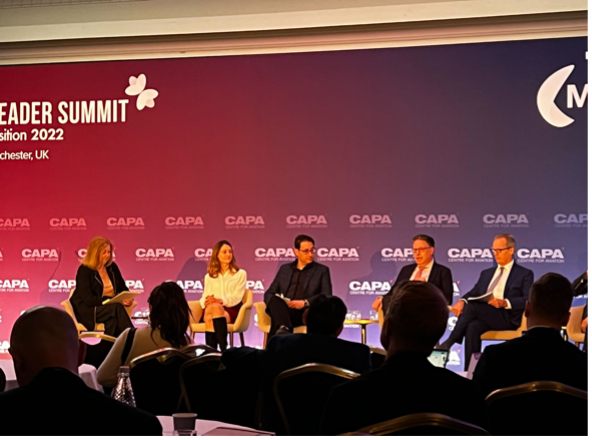 It comes at a time when more and more people want to see meaningful change from airlines, airports and the supply chain. Piero and the panellists spoke about the collective, measurable actions that need to happen, how to better engage consumers and improve transparency, and the role technology and sustainable aviation fuel can play in heralding a greener future.
Piero commented: "Overall, there's still a gap between customer values and the actions they take. Our job is to educate consumers not just to capture the demand for sustainable choices but to encourage them with transparency and clarity."
Watch the full session here.
View all articles