Make smarter, faster decisions
Improve how you do business with our real-time traveller, market performance and airfare data.
Market-leading insight into present and future travel trends
Our data solutions help guide the strategies and investment opportunities of businesses inside the travel ecosystem. For years, we've been helping the following sectors grow their insight, market share and revenue:
Make more informed investment decisions based on real-time forward-looking airfares and demand.
Predict the cost of commodities like jet fuel based on real-time global traveller demand and historic benchmarking.
Analyse future traveller trends to inform strategic decision-making and predict future sales.
Build engaging, profitable ad campaigns for your clients that deliver a healthy return on spend.
Create actionable insight to inform your clients' strategic decision-making.
Understand and predict future traveller demand and leverage this insight to understand manufacturing demand, price points and network composition.
Improve your marketing by targeting the right people at the right time. Act on the latest international travel trends to drive more people to your destination.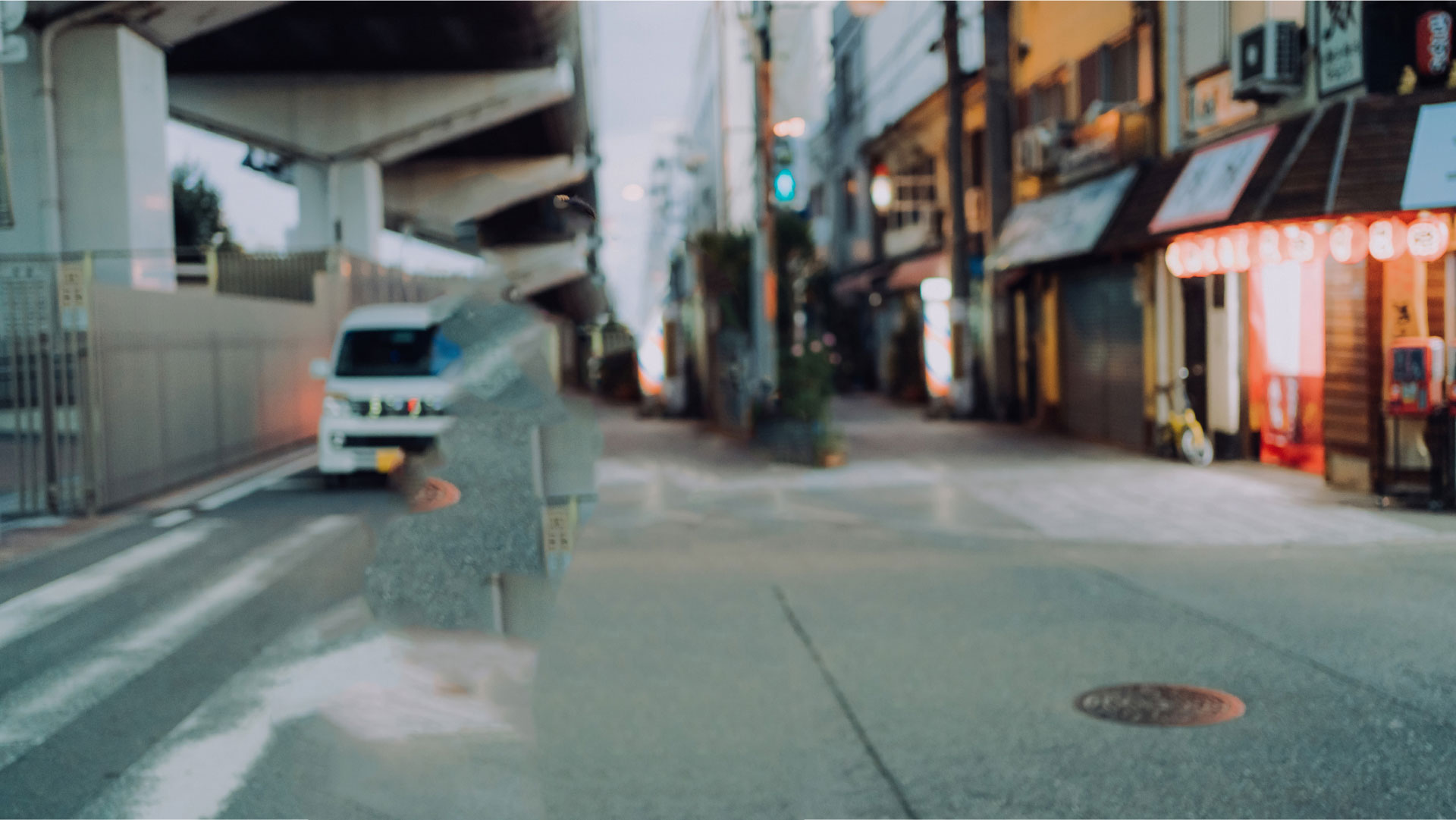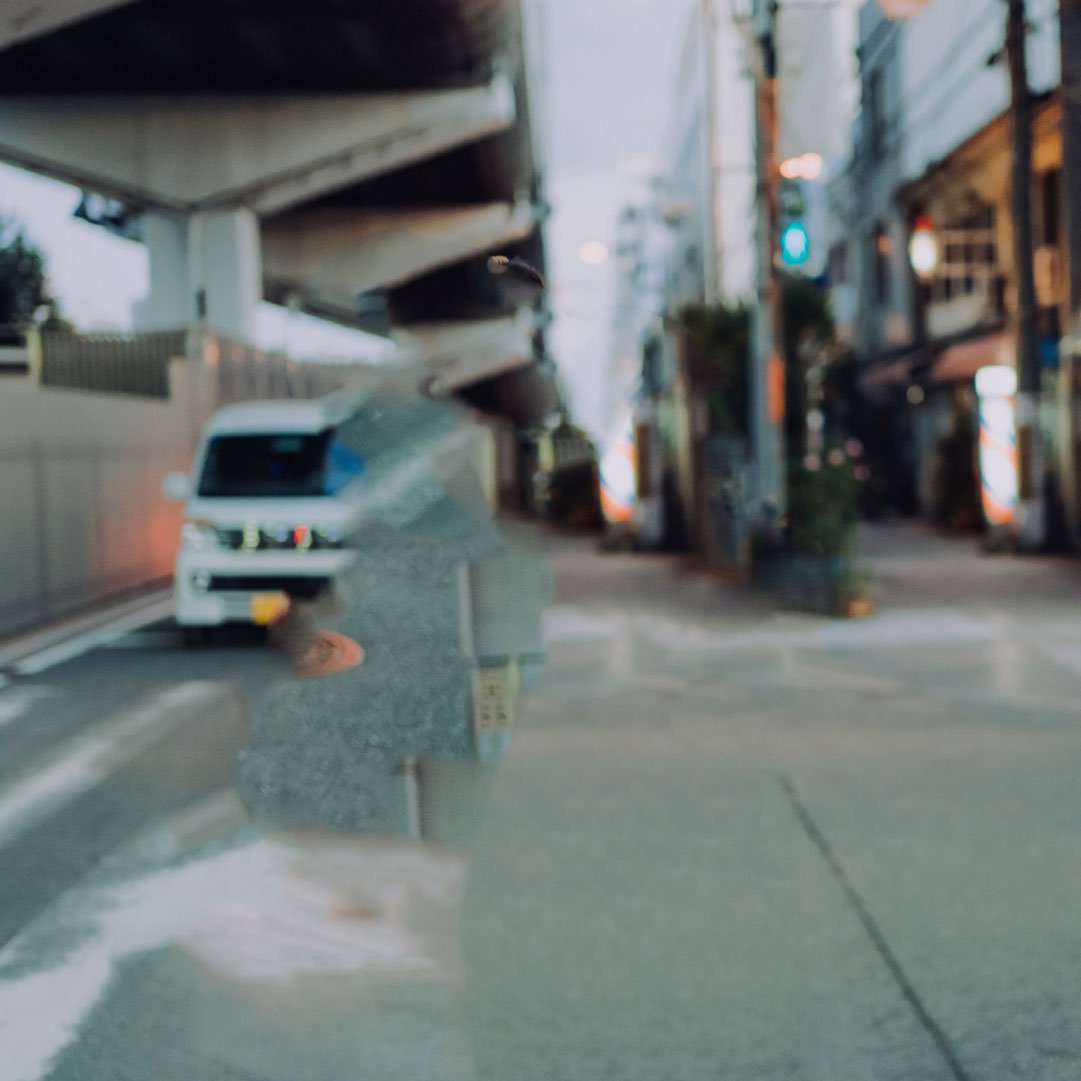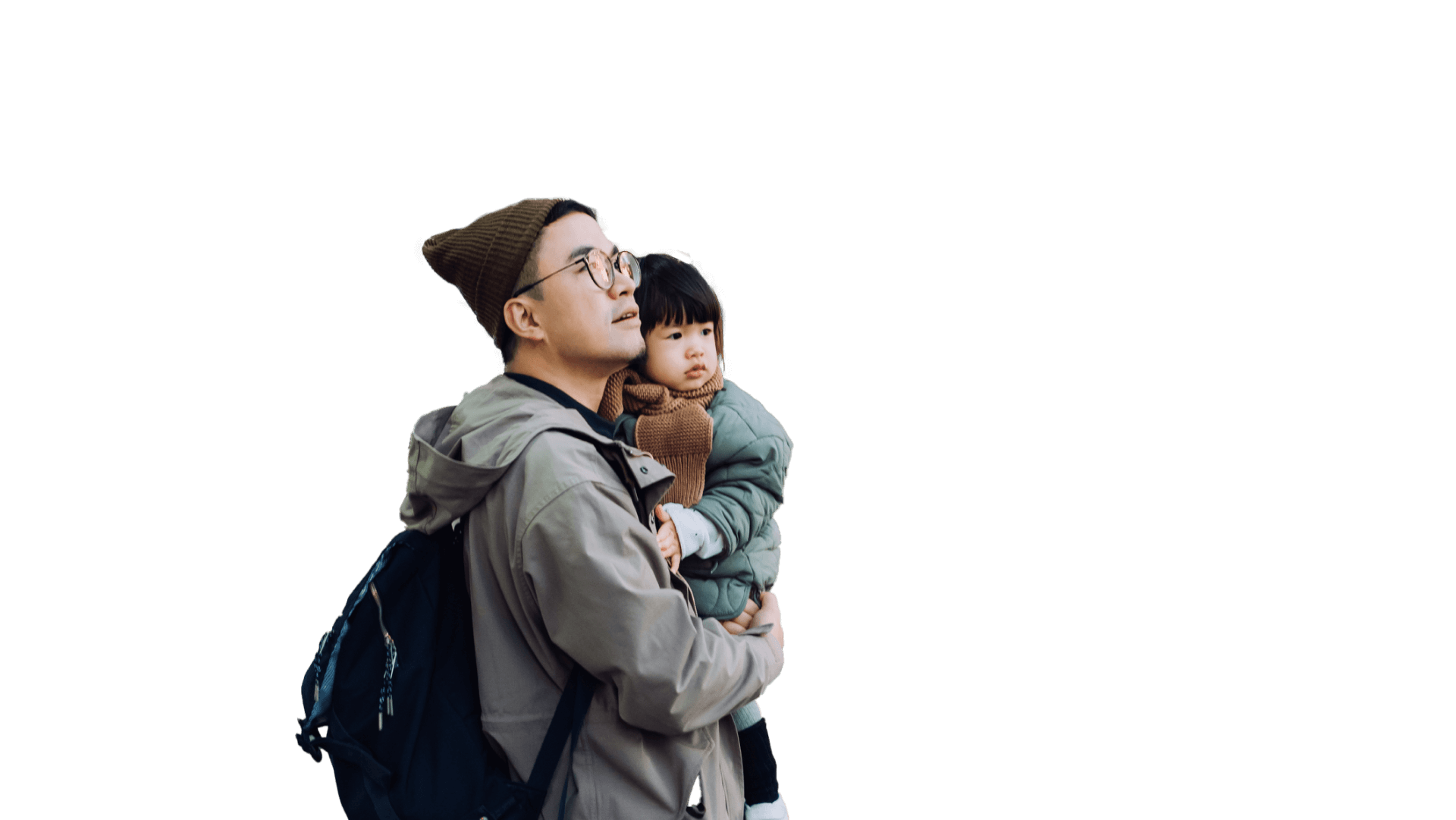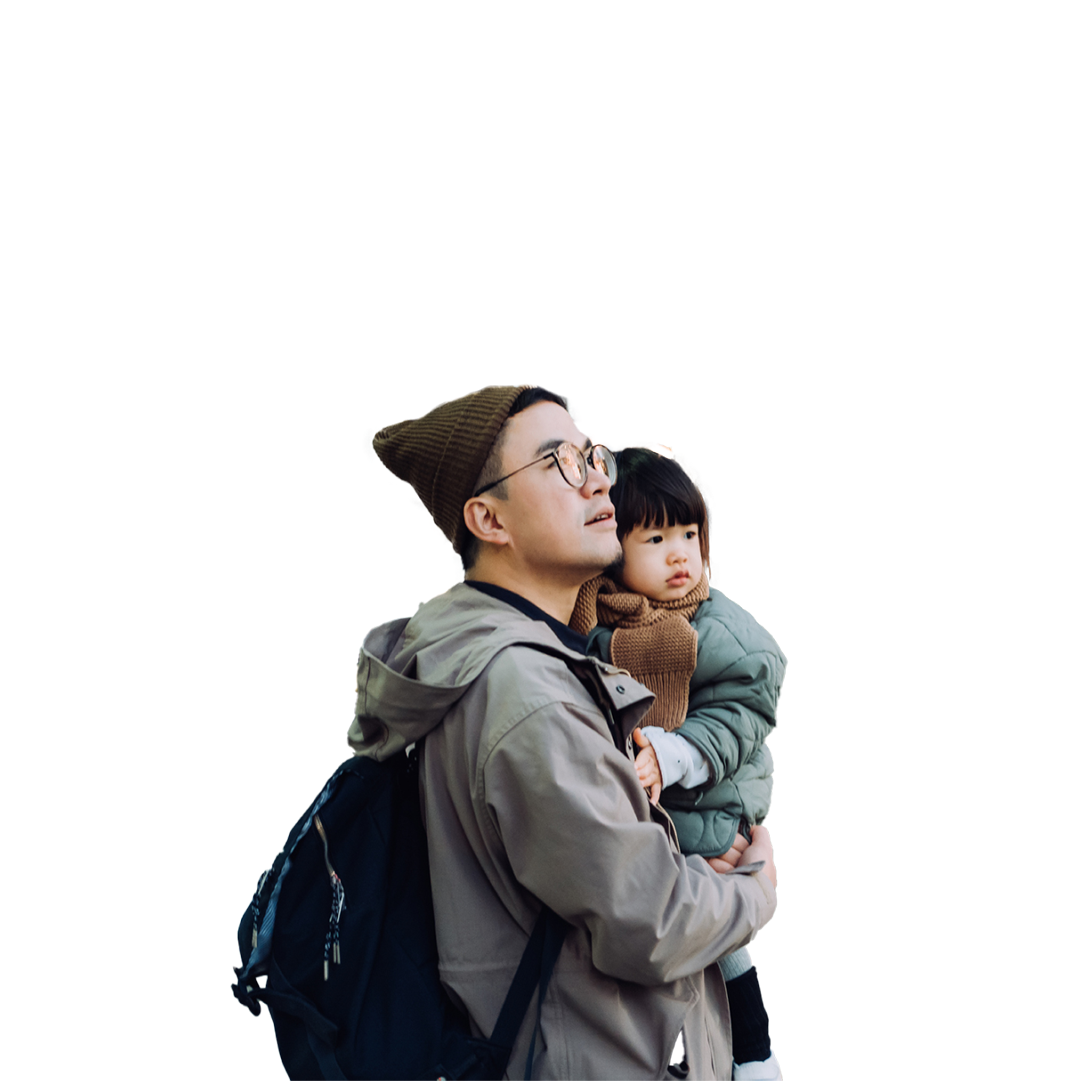 Get access to travel intent data generated by our worldwide audience of over 100 million users a month.
Understand future travel demand
Discover powerful insights into the world's travel habits, behaviours and future trends with our Travel Insight business intelligence tool.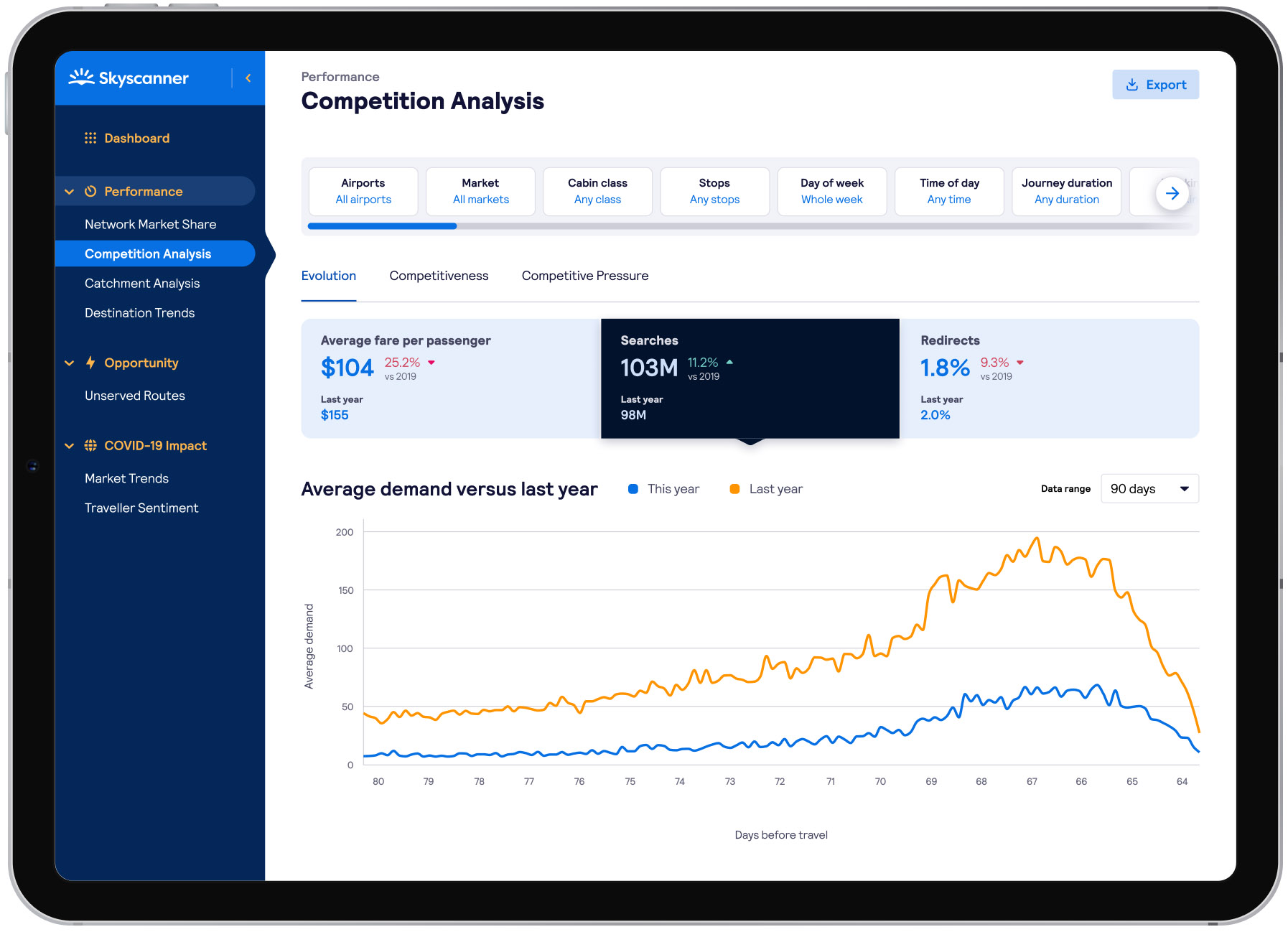 Build more accurate revenue forecasts
Connect directly to airfares in real time for any route or date from over 1,200 airlines and online travel agents with our Live Prices API tool.
Empower your people to make better, more profitable decisions.
Turn our global data into actionable insights
As a data partner, you can understand current and future travel demand, rapidly respond to market changes and stay one step ahead of emerging trends and travel habits.
Forward-looking data
Look beyond historic and current trends to see where and how people want to travel for the next 12 months.
Live, direct prices
Get reliable and robust airfares directly from our airline and OTA partner APIs, rather than using less accurate web-scraped data from other providers.
Worldwide coverage, incl. LCCs and OTAs
Analyse data from every airline partner on Skyscanner, including low-cost carriers and all our OTA partners.
Historic demand & airfare data
Benchmark your performance by analysing historic trends and performing year-on-year comparisons.
Global view
Discover search demand and traveller behaviour for flights, routes and markets worldwide, with data collected from the very start of the booking journey.
Trusted data source
Receive worldwide traveller data from one trusted source covering all markets, instead of relying on inconsistent data from multiple providers.
Grow your market insight.