"Our strategic relationship with Skyscanner has been instrumental in helping Edinburgh Airport strike new deals with airlines and expand our route network."

Pavel Halas, Senior Aviation Manager, Edinburgh Airport
Overview
Skyscanner's Travel Insight Vision data tool helps power Edinburgh Airport's travel trend analysis, route development and route optimisation.
The aviation development team use the tool's future demand data to brief airlines, ensure capacity matches demand and launch new routes.
The impact
Our data was shared with the Scottish government on how divergence in COVID testing was causing a surge in searches south of the border. This led to a testing relaxation in line with England and a faster return to travel for Scotland.
After our data revealed search volumes from Edinburgh to Guernsey, the airport approached BA and launched new routes for the summers of 2021 and beyond.
Connecting Scotland with the world
Edinburgh Airport is normally Scotland's busiest, welcoming more than 14.7 million travellers through its doors in 2019.
But during the summer of 2021, its aviation development team wanted a greater understanding of forward-looking search behaviour to better align capacity with ever-changing demand caused by the pandemic.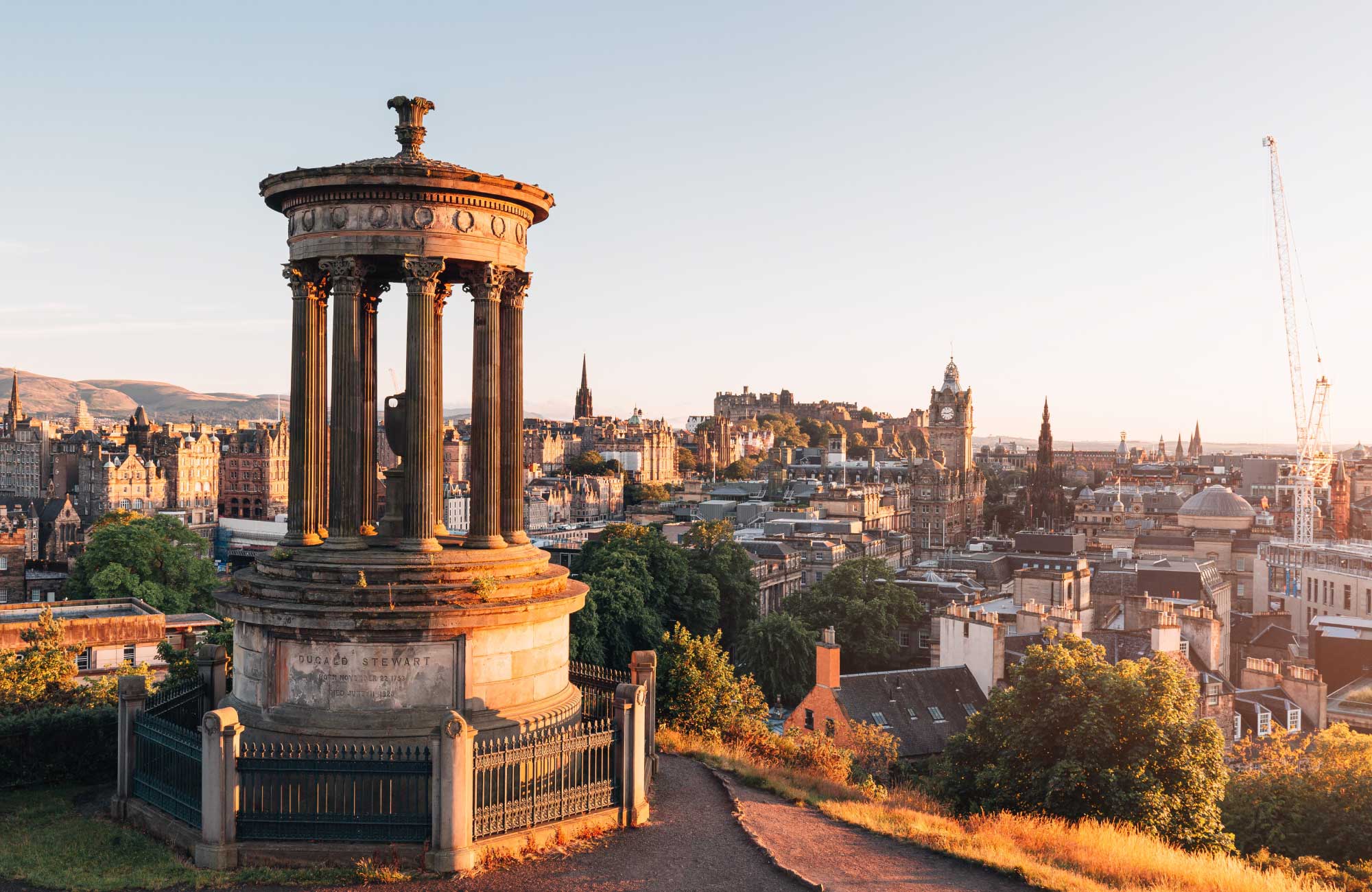 Edinburgh Airport connects Scotland's capital to more than 150 destinations around the world.
Choosing Travel Insight Vision
The aviation development team are responsible for attracting new airlines and destinations to Edinburgh's network, using traveller search data to show where there's demand for new routes.
Before working with us, they were using several data providers – but the data was historical, backward-looking and at least three months old. It showed what travellers had done, but not what they were going to do in the future.
Edinburgh Airport chose Travel Insight Vision in early 2021 to help power its travel trend analysis, route development and route optimisation. The tool reveals the search and booking behaviour of our travellers up to 12 months into the future.
Using Travel Insight Vision, the team were able to track demand, find out which routes to invest in and where to fly, as well as improve its audience profiling.
"Data analysis is the cornerstone of our decision-making. With Skyscanner, we can now spot trends and opportunities faster and demonstrate this demand to airlines – helping us to build our network and airlines to grow their flying programmes."

Pavel Halas, Senior Aviation Development Manager, Edinburgh Airport
Helping shape Scottish travel policy
In September 2021, the UK government replaced a pre-departure test and day-two PCR test with a single day-two lateral flow test for travellers arriving into England. The Scottish government, however, didn't initially follow suit.
Pavel and his team crunched our search data and discovered flight searches across the border in northern England were surging but remained flat across Scotland – a worrying sign for the country's economic recovery.
These findings were used in a report submitted to the Scottish government from Edinburgh Airport informing them of the financial impact that testing divergence was causing. This led to a relaxation of testing in line with England and a faster return to travel for Scotland aviation.
Supporting smarter decision-making
One of Edinburgh Airport's strategies during the pandemic has been to encourage airlines to resume routes when traveller demand returns.
The team were able to monitor traveller intent during the summer of 2021 and respond at pace when destinations were added to the UK's green or amber lists – ensuring there was enough capacity to meet demand.
This allowed both Edinburgh Airport and its airline partners to operate more efficiently at a time when cost savings were essential.
To Guernsey: Using insight to launch new routes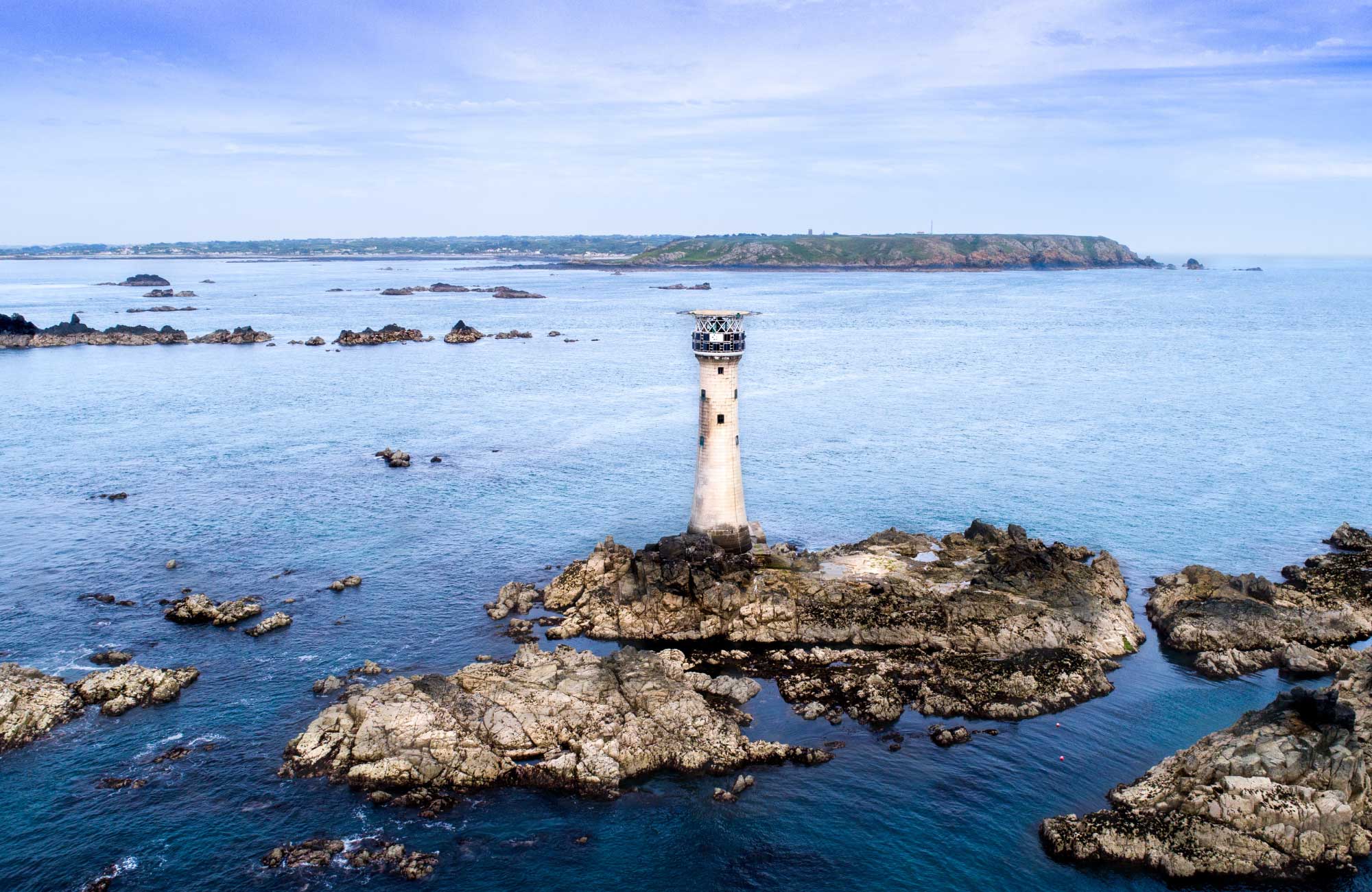 Les Hanois Lighthouse alerts sailors to the rocks off the west coast of Guernsey in the Channel Islands.
Our search data also helped Edinburgh Airport launch a new route to the Channel Island of Guernsey in the summer of 2021.
It's a niche route but the airport was curious to see if anyone actually searched for these flights in the first place. Our data revealed that lots of people were – the team could even see search numbers by day, week and month.
After presenting the data to BA CityFlyer in April 2021, a new direct service was launched three months later in July. Its popularity has meant the route's been re-launched for summer 2022, with one flight per week from 18 June to 24 September.
View all articles