Welcome to our second travel trends report of 2022. In this edition, we look at the top 10 destinations currently more popular than at this time in pre-pandemic 2019, plus the countries driving these booking surges.
And as shorter booking horizons of up to 59 days increase in popularity, we shine a spotlight on how traditional seasonality continues to be impacted as travellers move fast to book amid relaxing restrictions.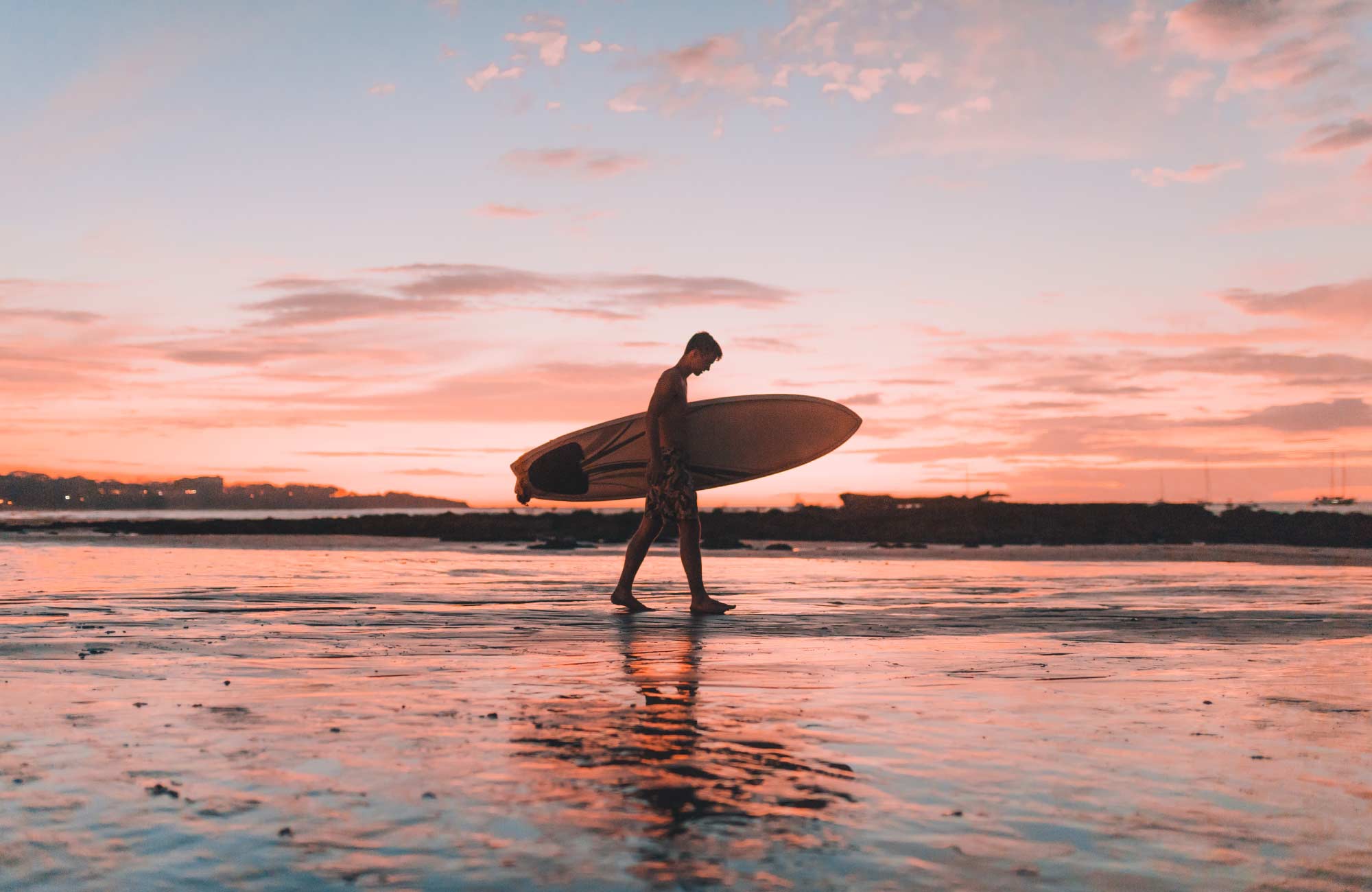 A surfer hitting one of Mexico's many surfing beaches.
Mexico and the Maldives are the early winners in 2022's leisure travel rebound
With winter hitting Europe and the northern hemisphere, travellers are eager to switch freezing temperatures, wind and rain with holidays in sunnier, warmer climes.
So where are they going? To Mexico and the Maldives. More travellers this year are booking trips to these two destinations than at the same time in 2019.
Our latest research reveals that, alongside Mexico and the Maldives, there's growing demand for long-haul beach and sun destinations – mostly from Europeans.
Mexico is currently open with no vaccination, testing or quarantine requirements, although travellers will need to complete a health survey on arrival.
Netherlands to UAE sees the biggest rise in bookings
Looking at routes trending above 2019 levels so far in 2022, Mexico and the Maldives feature in over half of the top 10 country pairs of return routes. They also performed well in 2021, essentially bucking the global tourism slowdown.
The United Arab Emirates tops the global list, driven by a booking (redirects) surge from travellers in the Netherlands. The Dutch are also flying to Mexico at almost 150% more than they were three years ago.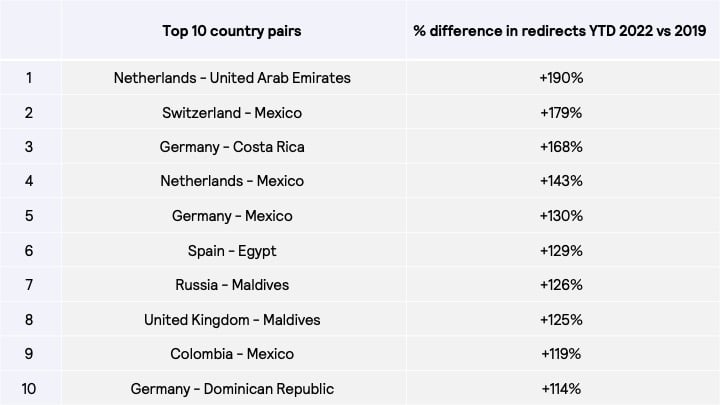 Switzerland to Mexico is second, with bookings currently standing at 179% higher than in 2019. More German travellers are being drawn to Central America and the Caribbean in higher numbers than before COVID, with 168% more flights booked to Costa Rica.
Egypt and the Dominican Republic also feature, with booking growth of over 100% from travellers in Spain and Germany.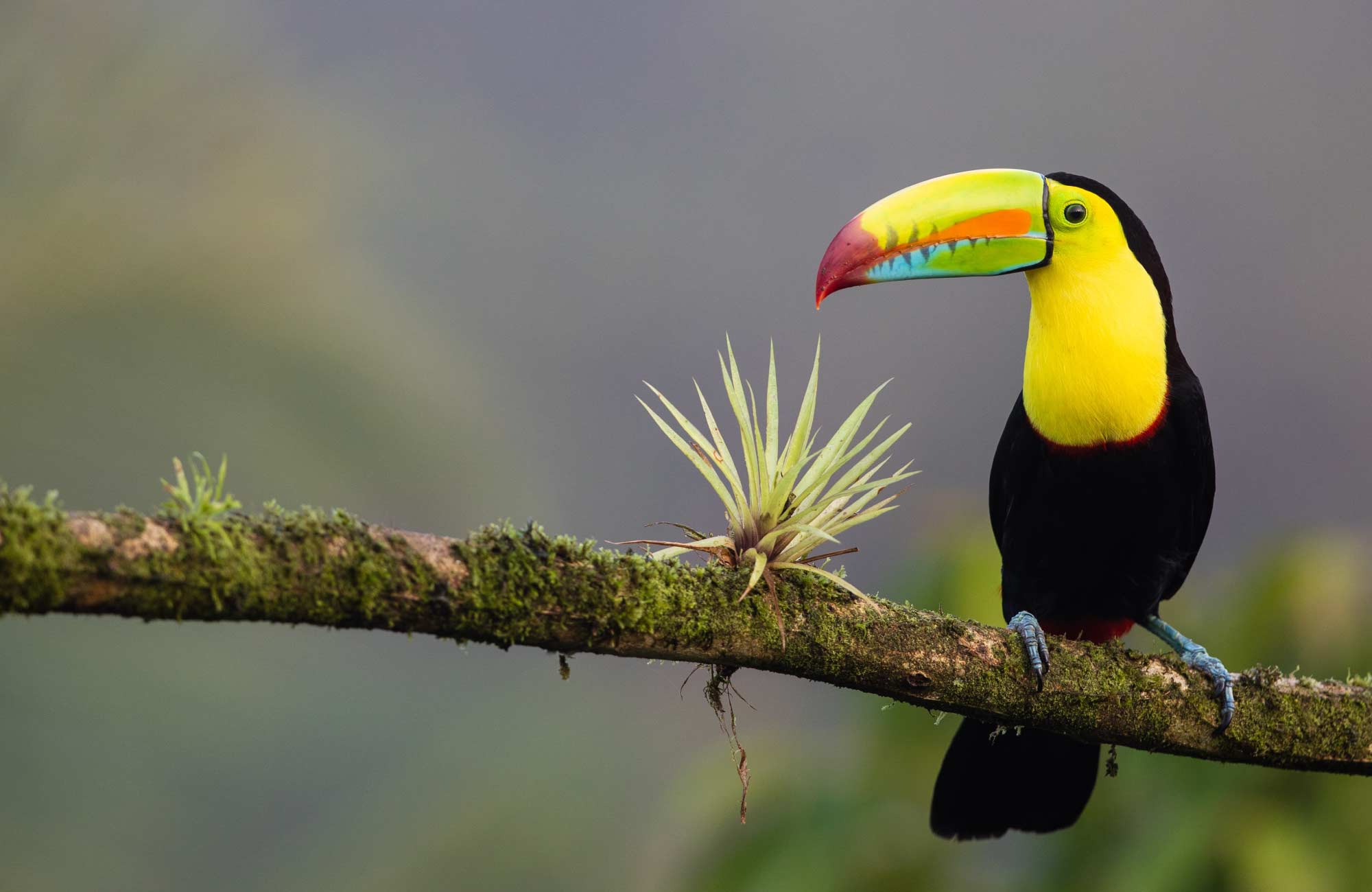 A toucan eyes up its surroundings in the Costa Rican rainforest.
Bookings to Cancun increase dramatically
Cancun, on Mexico's Yucatán Peninsula, dominates the world's top 10 most popular destinations, featuring six times – with all departures from cities in Western Europe: London, Frankfurt, Amsterdam, Madrid and Barcelona.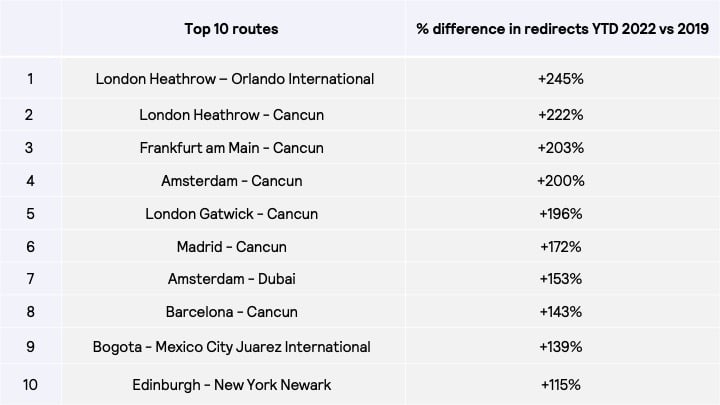 Travellers from the UK, however, are also favouring the United States, with Orlando and New York bookending the top 10 list. Dutch travellers are choosing to fly to Dubai, while those in Colombia are heading to Mexico City.
Traditional seasonality continues to be impacted
Globally, booking horizons of 7-29 days currently make up a third of bookings across Skyscanner's platforms – a 25% increase compared to 2019.
Booking horizons of less than one week are up 100%, while horizons of 90+ days are down by 29% – a sign that travellers are searching and booking quickly as routes open up or restrictions are relaxed.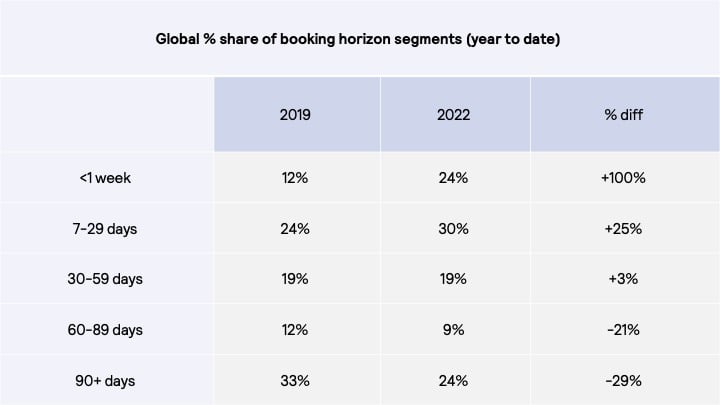 In Europe, booking horizons of 90+ days and 60-89 days are down by 27% and 14%, respectively, with demand shifting to shorter windows of less than one week and between seven and 29 days.
The middle segment of 30-59 days, however, is +14% compared to 2019 – a sign that travellers in Europe are starting to plan further ahead and booking horizons are beginning to return to normal, pre-pandemic levels.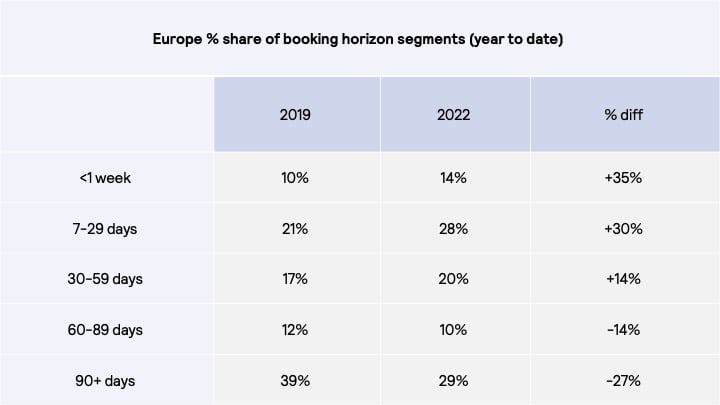 Hugh Aitken, VP of Flights at Skyscanner, comments:
"We're seeing more signals that certain markets and routes are recovering, with demand exceeding pre-pandemic levels. According to our latest analysis, destinations such as Cancun, the Maldives, Dubai and Orlando are proving popular among travellers seeking winter sun.
Global and regional booking horizons do remain shortened when compared to 2019, impacting traditional seasonality. However, taking Europe as an example, there are some early signs of normalisation as a fifth of consumers are currently planning trips up to two months in advance, up 14%.
Short haul and domestic air travel dominated 2021, but we expect international medium and long haul to make a comeback in 2022 with traveller demand returning as vaccination rates increase and restrictions are updated."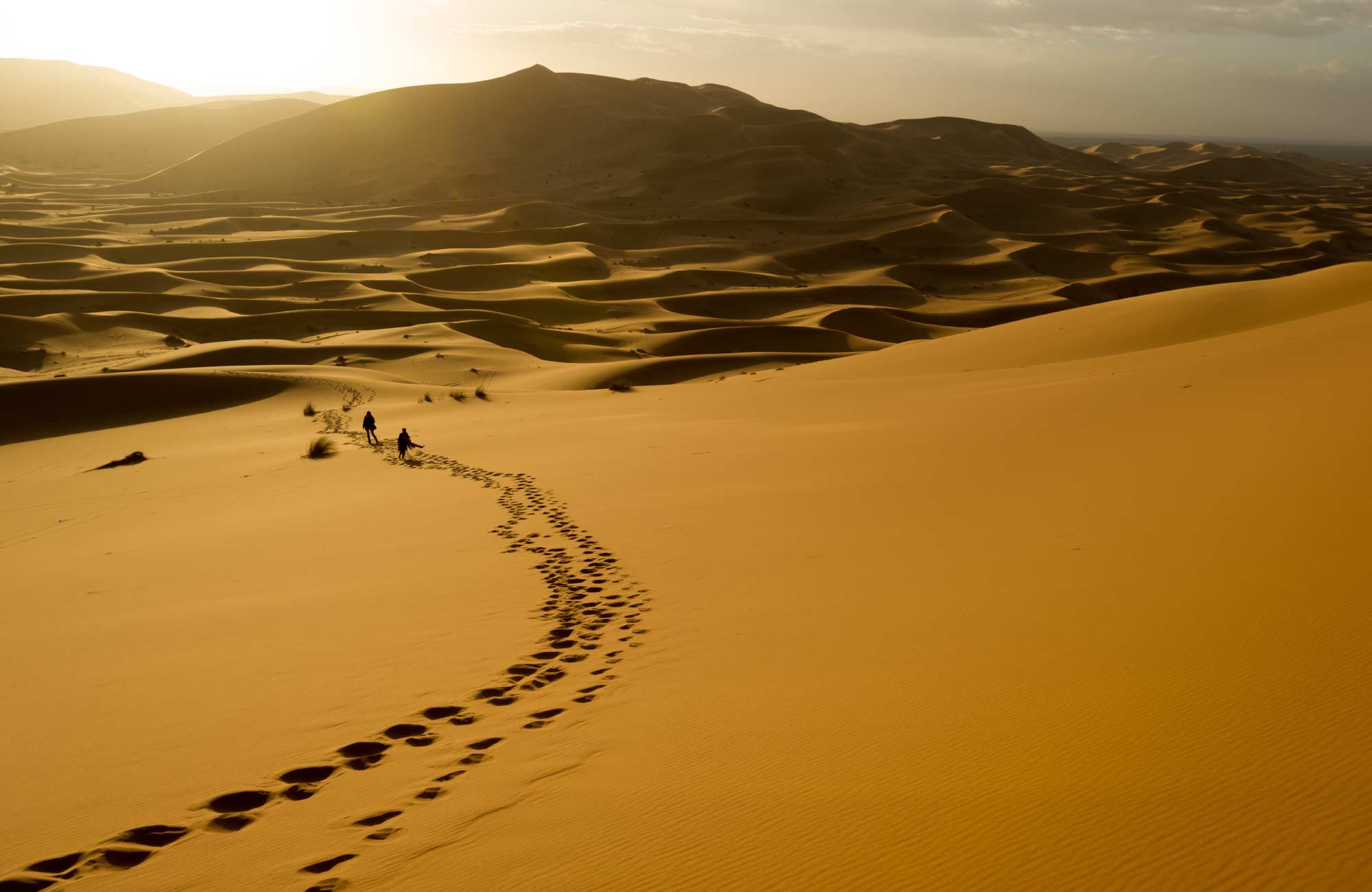 Two travellers navigating the expansive desert dunes in the Meknès-Tafilalt region of Morocco.
Join us in a couple of weeks' time, when we'll be back with more data stories on our News & Insights page.
*Data analysed on 13 January 2022. Based on analysis of the top 100 international country pairs trending above 2019 levels on Skyscanner platforms, ranked by % change. Threshold of >1000 redirects and % redirect year-to-date difference >15%. Booking horizon analysis is based on the share of redirects year-to-date 2022 vs 2019.