Back in 2016, Skyscanner teamed up with Anna Aero to launch the weekly Unserved Route of the Week feature which uses the aspirational data captured from Skyscanner's more than 60 million unique visitors every month.
Since kicking the feature off, 15 out of the 67 potential city pairs featured so far in the stories have now been adopted by airlines!
Here we run down five routes in the Americas region that were previously unserved, which have now been adopted by carriers.
Miami - Dublin: launched 1 September operated by Aer Lingus
One of our earliest featured unserved routes of the week was the Dublin to Miami route featuring as the second-ever analysis to be highlighted back in 2016. The piece demonstrated that the route provided an excellent commercial opportunity for Aer Lingus with over 60,000 searches on Skyscanner in the previous year. By November of 2016, Aer Lingus announced it was to start running services on this brand new route connecting Florida with the Emerald Isle.
Vancouver-Boston: launched 23 June operated by Air Canada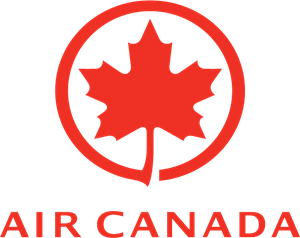 When we highlighted this route it was revealed that up to 90,000 travellers had been searching for a pairing between these two cities previously, but to no avail. Air Canada tuned in to this and began offering the route from 23rd June this year, initially as a seasonal service on the connection, before ramping the service up to daily.
Tampa-Salt Lake City – launches 21 December operated by Delta Air Lines
This route was featured in October of last year, and was then announced as a new route pairing by Delta Air Lines towards the beginning of 2017. The feature showed over 25,000 domestic searches were taking place on Skyscanner. The new non-stop daily flights will begin from 21 December using a 737-800, departing Tampa for Salt Lake City at 07:00 and arriving at 09:41. Service from Salt Lake City to Tampa will depart at 17:15. and arrive at 11:41.
Denver-Paris CDG – launches 9 April operated by Norwegian

Last year when this route pairing was featured in the Unserved Route of the week it demonstrated that 90,000 potential travellers had searched for non-stop flights between Denver and Paris. Norwegian will be launchung a twice-weekly service between the two cities in April of 2018.
Caracas-Santiago – now served by Aerolíneas Estelar

The Caracas to Santiago route was launched on 20 June, around about a month after it was featured as an Unserved Route of the Week. The airline is offering the route twice-weekly on Tuesdays and Saturdays.
We continue to put out further Unserved Route features every week. Check out Anna Aero to see the new route launched each week.
Want to find out more about the cutting edge product behind the stories, Travel Insight? Learn More