Hugh Aitken, Skyscanner's VP Commercial, shared his insights into the impact COVID-19 will have on the future of distribution at the Travolution European Summit 2020.
Joining Hugh in the panel discussion were James Clarke, General Manager UK of Travelzoo and George Dumitru, CEO of wbe.travel. Held on Thursday 1 October, this year's event tackled the biggest issues in digital travel, including what the post-pandemic travel reboot will look like.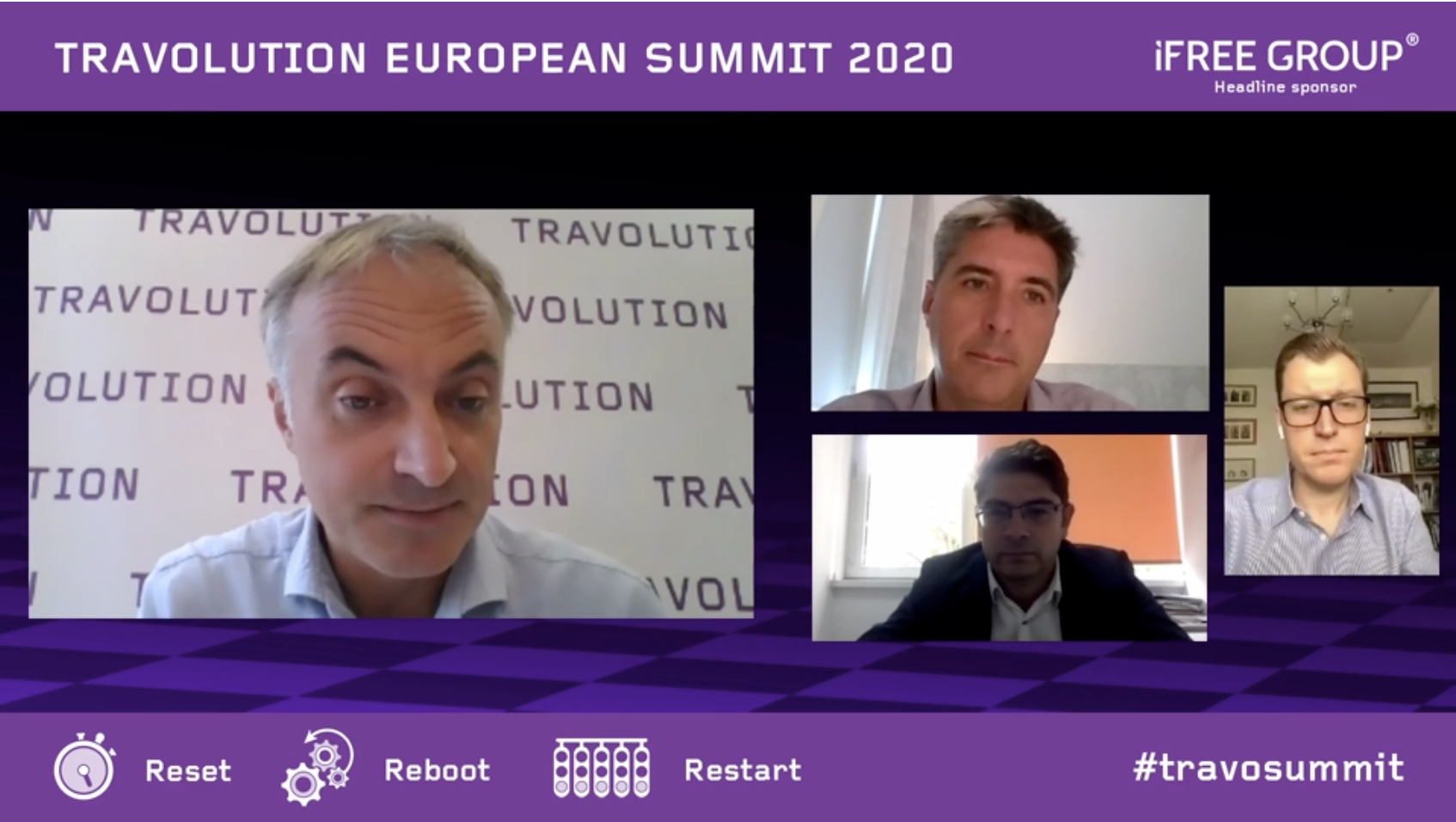 The panelists commented on how COVID-19 will change the dynamic between supplier and intermediary. Will we see a renewed sense of collaboration, or will the battle for customers drive more aggressive direct sales tactics?
Hugh also shared the latest data from our weekly traveller pulse survey, and a poll of UK travellers revealing that "85% of people said they'd be more likely to travel if airport testing were in place."
The discussion also touched on topics such as:
Current travel trends and demand, and the outlook for 2020

The need for greater industry collaboration, knowledge sharing and innovation

Integrating insight into technology to help businesses respond faster to shorter booking windows

Travellers' growing needs for greater clarity and transparency on safety, prices and flexibility

Why consumer confidence will be critical for normality to resume

Hyperlocal recovery models as borders open and domestic travel continues to grow
To watch the full recording, click here.