Although often overlooked, payments form a critical component of performance for travel suppliers and retailers alike. The user experience (UX) can become a key differentiator; and having a frictionless payment journey is fundamental to converting users from browsers to bookers. By failing to optimise payment solutions, opportunities such as ancillary sales and loyalty building will be missed. Damaging performance in the short-term, and hindering the potential for companies to maximise customer lifetime value.
Although many of the root causes of poor payment performance can be resolved, businesses across the travel ecosystem have only begun making incremental improvements to their payment solutions. We have yet to see suppliers delivering end-to-end travel experiences designed for the mobile-first era. A big step-up is needed to align with the expectations of today's customers; especially those who are accustomed to digitally minded companies such as Amazon and Airbnb.
In this feature, we discuss how to transform payments from a paint point to a feature, and the steps we are taking at Skyscanner to optimise payments for performance with our partners.
Evaluating payment flows
Whilst there are high level measures such as cart abandonment and approval rates used across the industry to assess payment experience performance, existing metrics do not cover factors contributing to the payment experience. Thankfully, PYMNTS.com has introduced a 'Checkout Conversion Index' (CCI), which measures UX and 'grades' retailers on their ability to convert. The CCI outlines eleven dimensions that contribute to the score:
Times in seconds for the checkout experience
Total clicks required for checkout
The availability of product reviews and recommendations
The option to select your shipping address to be the same as your billing address
The availability of free shipping
The availability of coupons
Whether security logos are available on site
Whether live help is provided on site
Whether a guarantee or refund policy is offered
Whether user profiles are optional
The total number of payment methods accepted
These dimensions highlight the two forces that contribute substantially to the performance of your payment flow: speed, and availability of information (to reaffirm your purchase, and trust). Using the top-rated retailers identified by the PYMNTS.com study, users could checkout 15% faster than with the lowest rated retailers.
"During checkout, every click and second matters. A good shopping experience is one in which a customer zips through the checkout process as quickly as possible."
— PYMNTS.com
Clearly, working to improve these dimensions is a starting point for companies looking to improve their performance, but there are also two key considerations to make when it comes to designing payment solutions: the influence of mobile and the differing payment preferences.
Mobile Changed the Game
The shift towards mobile and rise of mobile e-commerce (m-commerce) has changed consumer behaviour and expectations when it comes to payments. In today's world, inspiration, selection, results, booking and payment should all be instantaneous.
"As merchants add more online platforms like mobile apps and mobile site, and customers continue to shift their purchasing patterns toward online, the online checkout experience becomes increasingly important."
— PYMNTS.com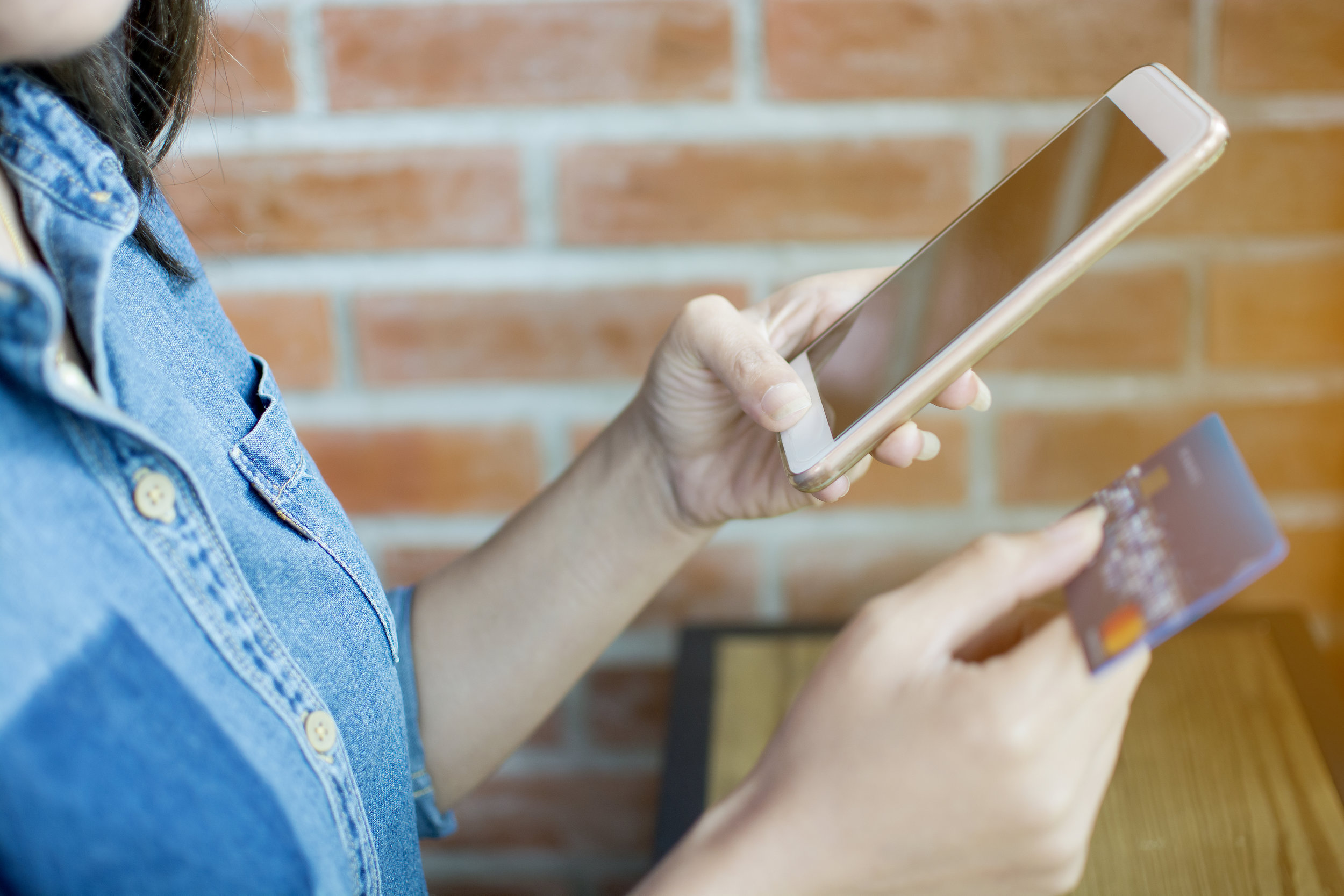 Whilst mobile adds an extra element of complexity to the payment process, travel companies can't afford to ignore the need for seamless, mobile friendly payment solutions. Not only do payments influence a wide range of factors – from trust to conversion rates – but many of the markets set to dominate the travel market in the future have a high proportion of bookings made through mobile. For example, Worldpay has found that in China 43% of bookings are completed on a mobile device, and in India 20% are made on mobile. This means that appealing to the travellers of the future requires an authentically mobile approach.
"Chinese consumers expect payments to be trivially easy to transact. They have Alipay and WeChat-pay and it works really fast and conveniently. Therefore, a platform or marketplace operating in this market must truly 'do' payment. Not just for the sake of convenience, but to keep up with changes in behaviour."
— Gareth Williams, Co-founder and CEO, Skyscanner
To cater for this, travel suppliers and retailers should ensure that payment pages are optimised for mobile. This includes:
Reducing the data entry required, for example using biometric and scanning technology
Balancing the UX with risk by considering turning off 3DS for low-value transactions and/or 'known' customers
Enabling alternative payment methods to optimise the experience; focussing on those preferred by your users first and foremost
Enabling payment details to be stored within user profiles – providing the option for 1-step payment in the future
Keeping users within the booking flow when they make payments (i.e. not redirecting them)
Payment Preferences are Personal
Aside from considerations that need to be made for the rise of mobile, it is critical to consider the range of preferred payment solutions – and the trends emerging in this space.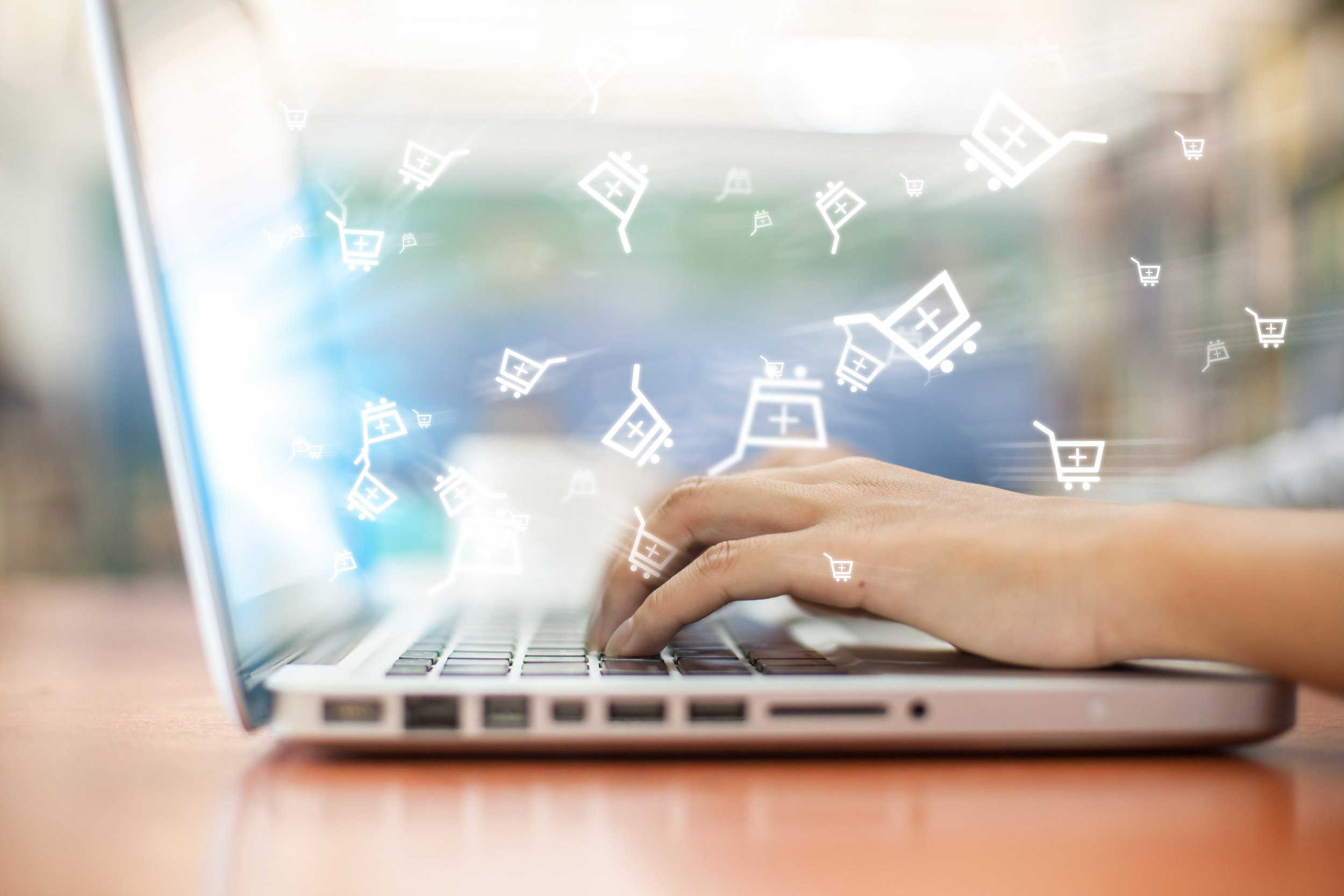 There are clear distinctions between countries when it comes to the payment method of choice. In Argentina, for example, the top three payment methods are Mercado Pago, bank transfer and Rapipago. In Australia on the other hand consumers prefer B Pay and Visa checkout. Global businesses need to ensure that they are catering for these preferences by offering local payment solutions within each of their markets. A range of options is also required within each market, as the CCI has revealed that top rated retailers have an average of 7.6 payment methods available; the lowest rated retailers offered 5.4.
There are also differences between verticals.
"Consumers not only show regional preferences but have preferred methods dependent on the commodity being purchased. They will chose to use different methods for betting/gambling transactions to making low value e-commerce transactions. Higher value services like travel are likely to be purchased with trusted methods that provide some additional protection."
— Martin parry, Payments Expert, Direct Booking, Skyscanner
As well as the differing preferences today, it is also important to address that the method of choice is going to evolve over time as eWallets become increasingly popular. It is forecasted that by 2021 eWallets will account for 46% of global transactions. This will be predominantly driven by APAC, where they will account for 51%, and North America, where they will account for 45%. eWallets are also forecast to be the most popular payment method in APAC, EMEA and North America. With credit card only prevailing in LATAM.
Ensuring that you are prepared for this transition will be critical to your future success.
Enhancing the User Experience with Skyscanner
As highlighted, the trend towards m-commerce, and the need to operate with a global mentality, has increased the need for travel suppliers and retailers to place a focus on payments. At Skyscanner, we are determined to provide a world-class user experience throughout the travel planning and booking funnel; which is why we have introduced Direct Booking.
Direct Booking provides a flexible and optimised retail experience, which enables travellers to seamlessly book flights without leaving the Skyscanner app or website. This is facilitated through an integration with Braintree's Forward API, which enables us to take the payment directly regardless of the airline's payment processor. The payment and customer information is shared securely with airlines and Online Travel Agents to ensure it is protected; and payment information can be stored for repeat customers to provide a quick checkout experience upon future bookings.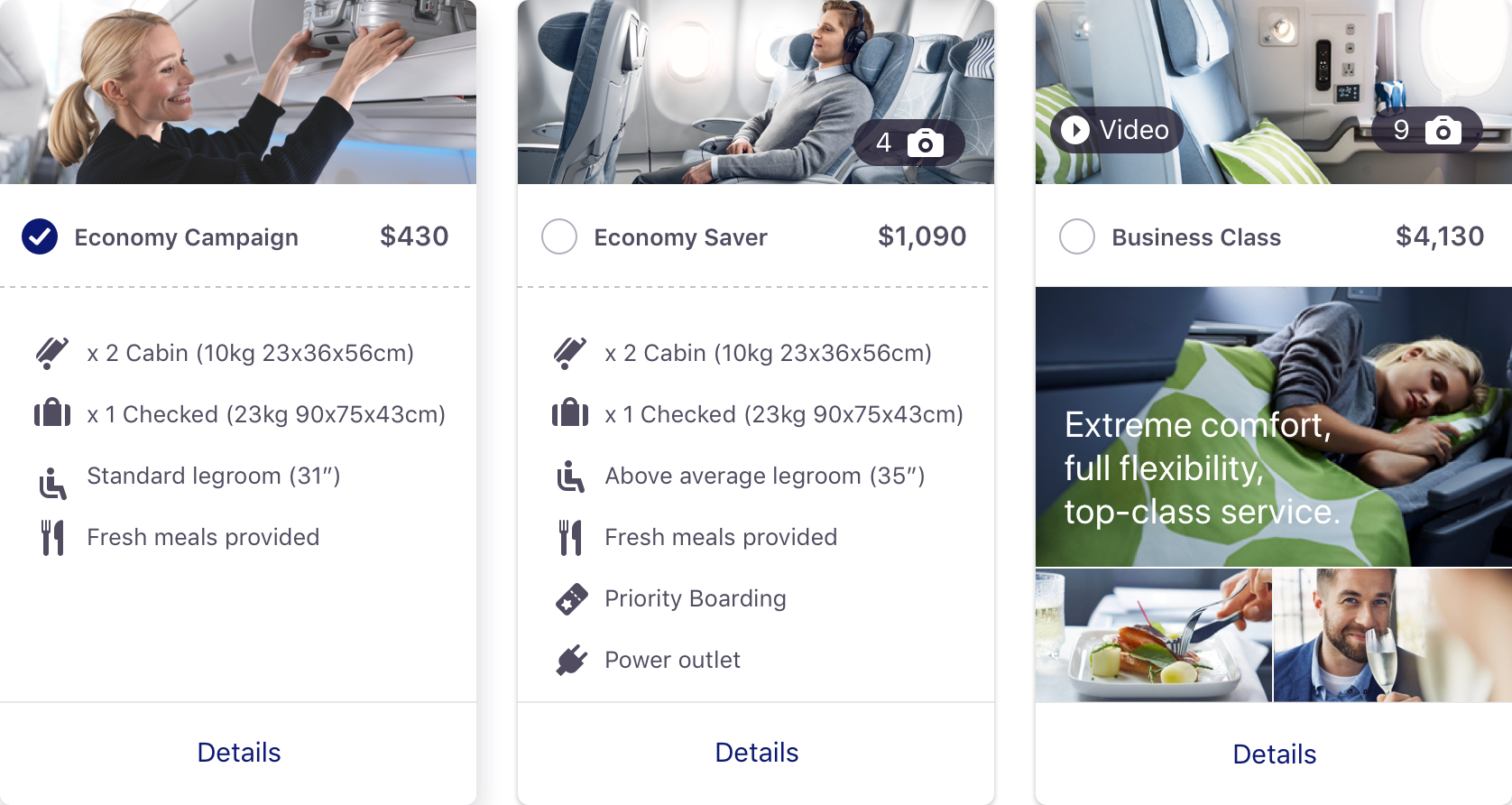 Payment details are pre-filled through their association with our user profiles, which are known by users as their 'Travel Wallet'. The Travel Wallet enables both passports and loyalty card details to be saved and accessed through Touch ID or passcode, giving users easy access to this information when they are looking to book.
"Braintree's vault and payment forwarding API allows us to create our Direct Booking facility on Skyscanner. Direct Booking provides a great experience for our users, without the friction of leaving our site or apps. This helps us deliver consistency, convenience and trust for the millions of travellers who use Skyscanner to find and book their trips and brings in new customers and enhanced sales opportunities and results for our partners."
— Jon Hoar, Principal Product Manager, Direct Booking, Skyscanner
Clearly this serves to add value by reducing the duration (in time and clicks) of the booking and checkout experience. Early partners using Direct Booking have seen a 20+% uplift in booking conversions on basic tickets, a 100+% uplift in ancillary ticket sales, and a 50% conversion rate lift on mobile bookings.

Skyscanner has also worked to enhance checkout performance through the introduction of a Partner Quality Score. Launched last year, the rating aims to help travellers to distinguish between suppliers and provides an insight into how other customers rate their booking experience, fees, level of support, and price accuracy. Partners performing well can benefit from enhanced trust and conversion; and those with weaker scores are provided with clear guidance and support around how to improve their rating.
Improving Conversion by Rethinking your Flow
As well as introducing Direct Booking, and making changes based on our user feedback, there are several points during your booking funnel that you can make changes to improve conversion.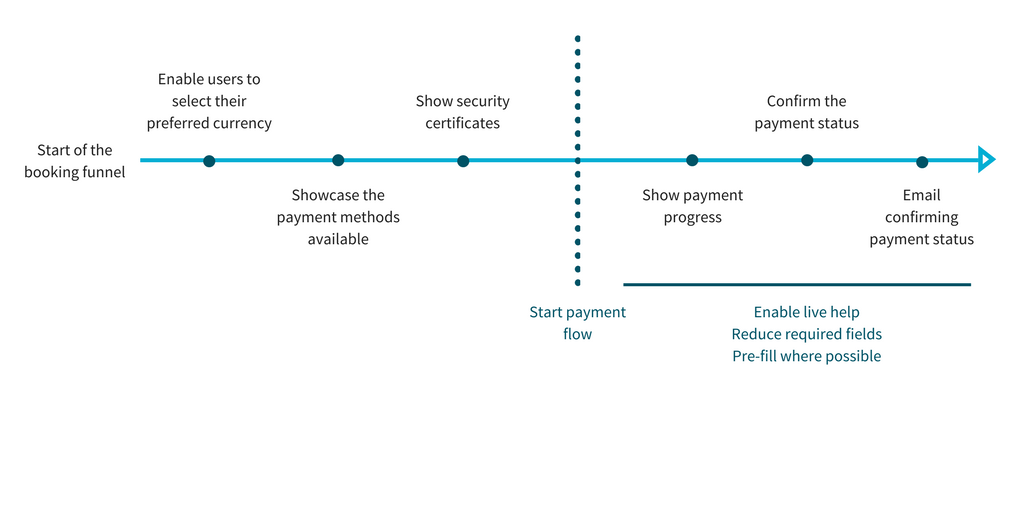 In addition to the changes illustrated above, it is important to consider what happens within different user flows. For example, if a payment fails, how can you bring the user back to try with a different card or payment method? Perhaps you could save the basket and email them to confirm what has happened and how to try again. Similarly, the way that any payment failure is messaged can be critical. It is important that in each case the user understands not only why the payment failed, but also how to fix it and what to try next.
Empowering your customer service to support payment questions and problems is also going to help. Not only can users query messaging and clarify the availability of payment methods, but it is a great way to gain feedback on the payment flow and user experience.
Finally, it is important to note that optimising payments is not going to be managed in one go. As we have highlighted, user preferences will shift over time; and new friction points will evolve as expectations and user behaviour changes. To continuously maximise your returns, iterations need to be made based on data and user feedback as frequently as possible.
Shifting Payments Pain Point to Feature
Delivering a user-friendly booking flow, and providing support where necessary will not only improve your performance in the short-term. It will also help to retain users; and drive up their lifetime value.
Those that truly master payments could also develop a solution that drives awareness – think Amazon and 1-click. Many may see payments as a paint point, but if you find a way to add-value then it can be transformed into a feature and a strong unique selling point that differentiates you from your competition.
At Skyscanner, we have taken our first step towards this with Direct Booking, but you can read more about our plans on how to evolve the travel shopping experience in our white paper discussing 'The value-driven proposition in travel'.
Interested in finding out more about Direct Booking, and how you can work with Skyscanner to improve your conversions? Get in touch.