By all measures, the India travel market has experienced extraordinary levels of growth. Our exclusive Travel Insight data shows that from January 2015 to the end of 2017, there was a 97% increase in domestic trips per month on average, with international trips showing an increase of 72% for the same period. Similarly, flight searches in India have been up over 90%, with exits closely following that trend with a 70% growth rate.
Multiple forecasts suggest that this growth will continue for the years to come. According to BCG's 2017 report, its total travel market value is set to grow at between 11 and 11.5% to $48bn by 2020. Similarly, Skift revealed that the number of tourists visiting India is set to double from 9.5 million in the next 10 years, with the luxury sector due to expand particularly quickly to reach $100bn in 2025 from its $7bn value in 2017.
In this report, we look at what has been driving the growth to date, and the factors that will excel it in the future. From the rise of the middle class, and mobile penetration, to the policies and changes in the aviation ecosystem supporting travel demand domestically and internationally.
"Encouraged by its pace-setting 7% GDP global growth rate, rising personal income levels and changing lifestyles, huge middle class as well as the availability of low-cost air fares and diverse travel packages, India is rapidly becoming one of the fastest growing outbound travel markets in the world, second only to China."
— Forbes, 2017
The growth of the middle class
India is a heavily populated country, and Forbes forecasts that it will overtake China as the world's most populated country in the next five years. However, travel has not been accessible to a large proportion of the population historically due to the low per capita income – which currently sits at $1,700 according to Morgan Stanley's 2017 report, and ranks well below that of other emerging markets, such as China and Brazil.
However, this looks set to change as Morgan Stanley expects GDP to increase from an estimated $2.2 trillion in 2017 to around $5 trillion in 2025; and per capita annual income also forecast to rise to $3,650 over this eight-year span. Similarly, from 2016 through 2025, the share of elite and affluent households is set to increase from 8% to 16% according to BCG. This rising affluence will undoubtedly contribute to increasing consumption overall, and on travel.
"If nothing else, the sheer size of its rapidly expanding middle class practically guarantees success for India's travel consumer story for the next 20 years."
— Forbes, 2017
The accessibility of online information
For Indian consumers, travel is a well thought through event. A report by Google and BCG has found that the average individual spends 49 minutes over 46 days and across 17 different touch-points planning and researching before making a booking; and although they rely on multiple channels for research, most of them are online. This makes internet accessibility and reliability fundamental to the growth of India's travel market.
Fortunately, internet access is increasingly commonplace and becoming far more reliable. As a result, BCG expects that internet penetration will grow to 55% or more by 2025, from its 25% in 2016.
It is important to note though, that internet access in India is not dominated by desktop. Instead, mobile is king, with 55%+ of Skyscanner traffic in India coming from mobile devices and 71% of travel queries being mobile led according to BCG. The trend towards mobile is largely down to India's millennials, which Morgan Stanley puts at 400 million and counting, combined with the changing cost of mobiles and – more importantly – data.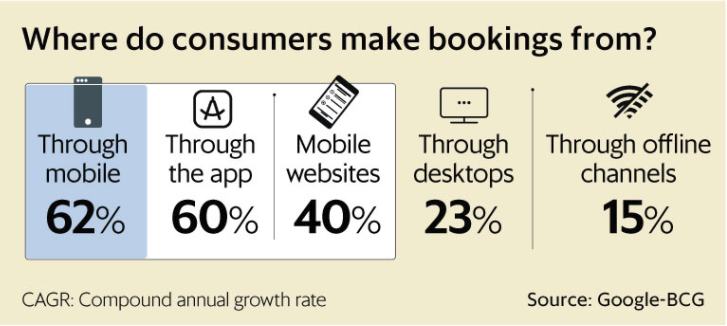 "India is adding three new Internet users every second. We believe technology adoption will be inevitable for the younger generation, who are immersed in a world of devices and content, with an every growing infrastructure that makes it affordable and efficient to be online and on the go."
— Parag Gupta, Morgan Stanley
Morgan Stanley's research has found that the price of 4G handsets have dropped more than 35% since mid-2015. Additionally, the cost of mobile internet dropped sharply towards the end of 2016, which Euromonitor believes was due to the launch of Jio by Reliance. Ongoing decreases in mobile charges will further fuel the growth of m-commerce.
However, millennials are not the only segment driving the use of mobile. Euromonitor found that M-commerce has also boomed in tier-2 and tier-3 cities due to the availability of inexpensive smartphones (Euromonitor). Today, almost two-thirds of rural users go online using 'feature phones' (inexpensive internet-enabled phones) connect to 2G or sometimes 3G networks.
A shift in payments
As well as offering increased accessibility of information, internet and penetration is critical to the future of payments. Today, cash on delivery remains the most popular payment method for e-commerce retailers in India according to Business Insider. Due to fraud risks consumers are hesitant to use credit cards online. However, it is not the most accessible method, and requires the individual to be present in person. Often this means multiple payment attempts are made.
A recent Euromonitor report states that mobile wallets and m-banking apps that can easily be downloaded offer a promising alternative to the monopoly of cash transactions. Determined to spread financial inclusion, Prime Minister Narendra Modi is heavily endorsing digital payments for a cashless economy through Bharat Interface for Money (BHIM) app, which is based on the United Payments Interface (UPI).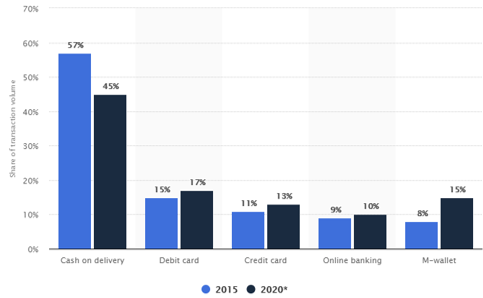 Although Cash on Delivery continues to dominate, Euromonitor has also found that Modi's endorsement of the BHIM app saw it sore to three million downloads within one month of its launched. It also reached the 'Top free apps' category in India. The changing tides have seen private players, including e-commerce companies and banks, starting to offer mobile payments with huge discounts to attract consumers onto their platform.
LCCs improve the affordability of travel
Another critical driver of the growth of India's travel market has been the reduction in the cost of travel. According to the Times of India, airfares at the start of the second quarter of 2017 were around 6% lower than a year ago. Similarly, Skyscanner Travel Insight data found that the average price of trips dropped almost 13% between 2015 and 2017.
Largely, this decrease in cost has been driven by the emergence and expansion of low-cost carriers (LCCs), which Visit Singapore says have provided travel access to a broader population segment. SpiceJet, in particular, has built hubs in a number of major cities, and taken advantage of technology interventions and increasing regional connectivity.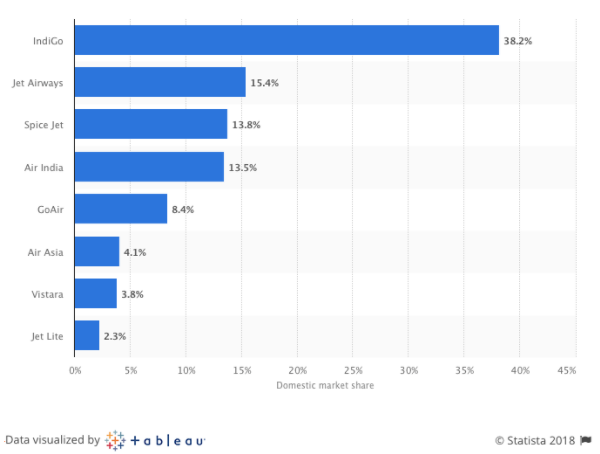 This has already impacted the source markets for outbound travel. In a recent article, Forbes outlines how smaller cities like Jaipur, Amedabad and Amristar emerging to compete against Tier 1 cities such as New Delhi, Mumbai, Chennai and Bangalore. The emergence of LCCs has also driven a growth in domestic travel, which saw its 39th consecutive month of double digit growth in November of 2017, according to IATA.
However, SpiceJet's success would not have been possible without a supportive policy framework – and India's Civil Aviation Policy, announced in 2016, does just that. It was designed to promote healthy competition, widen the customer based and enhance connectivity across the country.
Improved infrastructure and investment offer a promising future
Given the promising forecasts for India's travel market, it is not too surprising that regional investments in fleets and airports have been made.
Boeing has projected that there will be demand for 2,100 new planes in India over the next 20 years – more than 5% of the total global demand for aircraft. Similarly, Airbus has identified India as the single biggest market for its A320neo aircraft, and the company forecasts demand for 1,600 new planes of all types in India over the next 20 years.
The government also revealed, in January this year, their plans to divide up state-owned Air India into four separate entities. They are offering to sell up 51% of their stake in each by the end of 2018. This would see the flagship carrier Air India, and its low-cost subsidiary Air India Express, considered a single air service business – separate from the regional carrier Alliance Air. Several players have already shown interest in bidding for the long-haul international and low-cost national airlines, including private competitors IndiGo and Vistara.
Qatar Airways has expressed interest in launching its own airline brand in India, where policy allows up to 100% foreign ownership of airlines. However, Qatar Airways group CEO His Excellency Akbar Al Baker has said the company has no interest in buying a stake in Air India.
At present, investments in airport projects are valued at US$ 25 billion over the next decade, making room for traffic growth of 13%.
The Airports Authority of India (AAI) has planned development works at Lucknow, Deoghar, Rajkot and Allahabad airports to improve and develop infrastructure. AAI will construct a new integrated passenger terminal building at Chaudhary Charan Singh International Airport, Lucknow, at an estimated budget of US$ 190.65 million. It will have capacity for 4,000 passengers per peak hour and 6.35 million passengers a year.
Additionally, GVK Power and Infrastructure, which operates Mumbai and Bangalore airports, has won the right to build a second airport in Navi Mumbai with initial capacity for 10 million passengers a year when it opens in 2019 and up to 60 million passengers a year by 2030. This investment is valued at US$ 2.48 billion.
Further airport building and modernisation projects valued at US$ 2.99 billion have been green-lit to improve regional air connectivity.
Opportunities and next steps
The Skyscanner Travel Insight and industry data outlined above highlights just how promising the India travel market is – and the growth it's set to achieve in the future. Undoubtedly entering and/or increasing your investment has the potential to deliver substantial returns. The question is, what approach should you take?
"As we can see from this wealth of industry data, India presents a growing opportunity for airlines. The real question is, how do you maximise the potential of the market? In order to really assess this you need access to robust data that reveals what the traveller really wants based on their search and intent behaviour. "
— Hugh Aitken, Senior Director of Strategic Partnerships, Skyscanner

Taking samples of our Travel Insight data, we are able identify the following:

Which source countries we are seeing the strongest growth in searches for travel to India from over the last 3 years
Which source cities we are seeing the strongest growth in searches for travel to India from over the last 3 years
How the level of interest in India compares with other competing destinations; in this case Thailand and Sri Lanka
Whether there is any change in lead time between the date of search and the requested travel date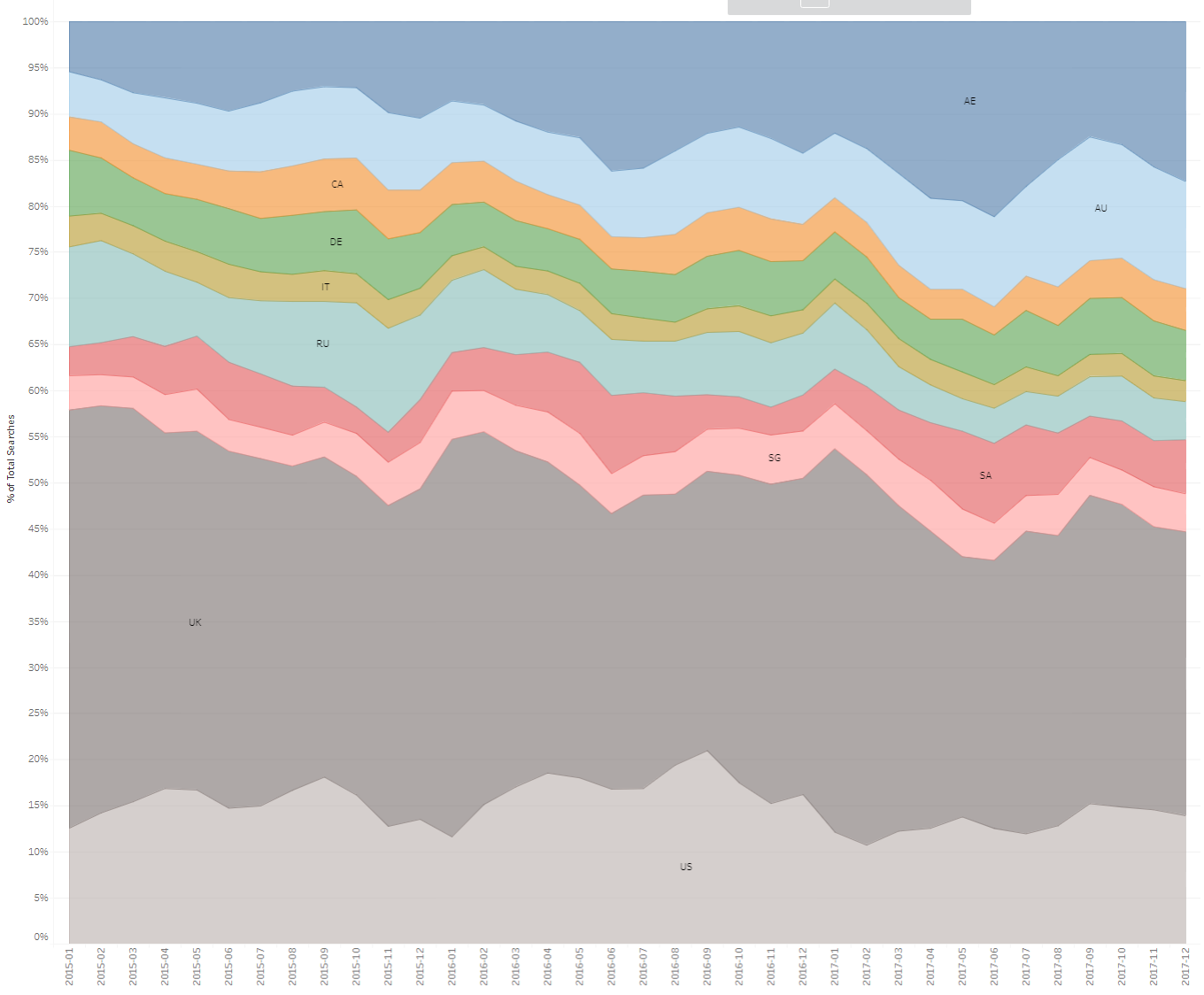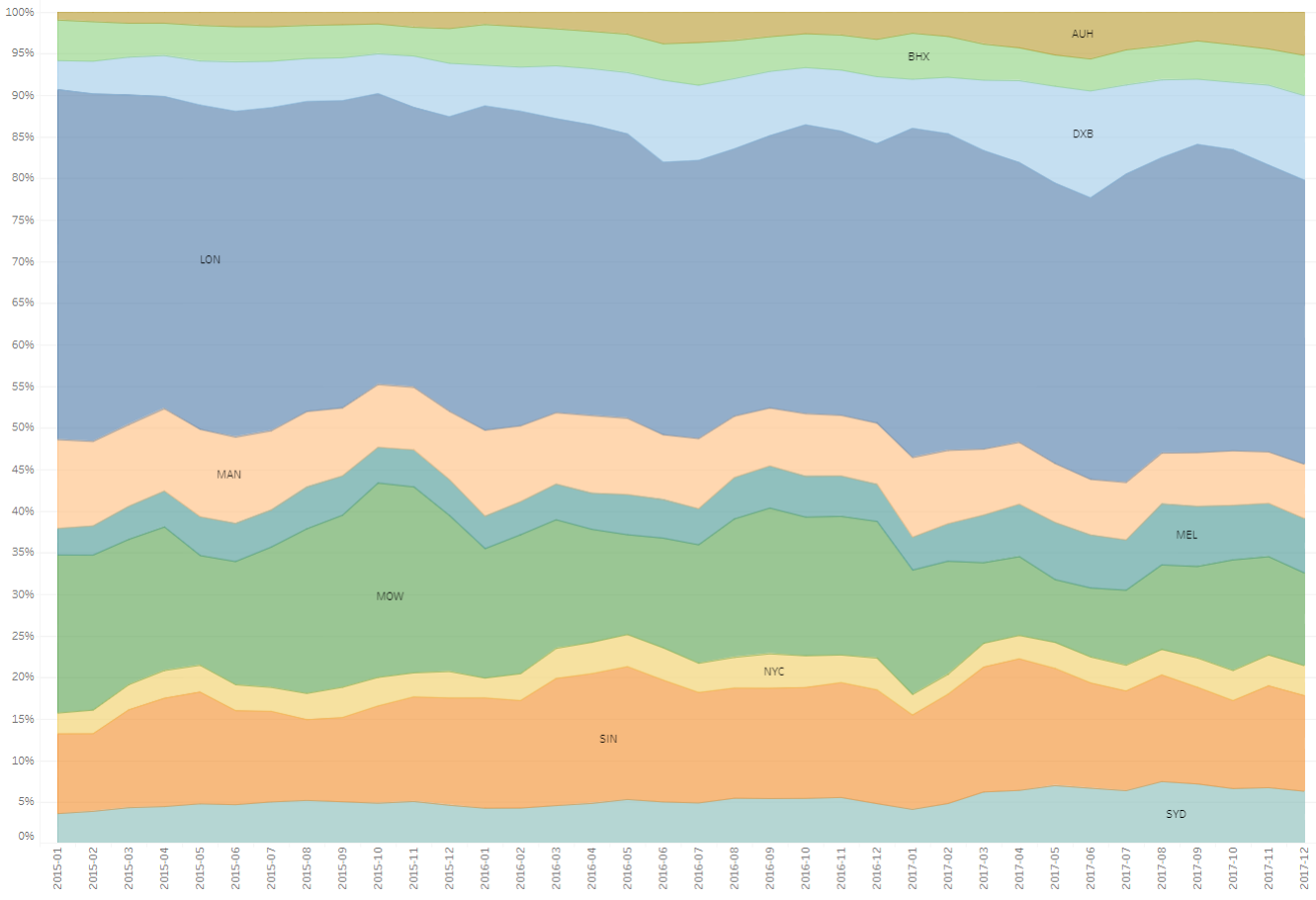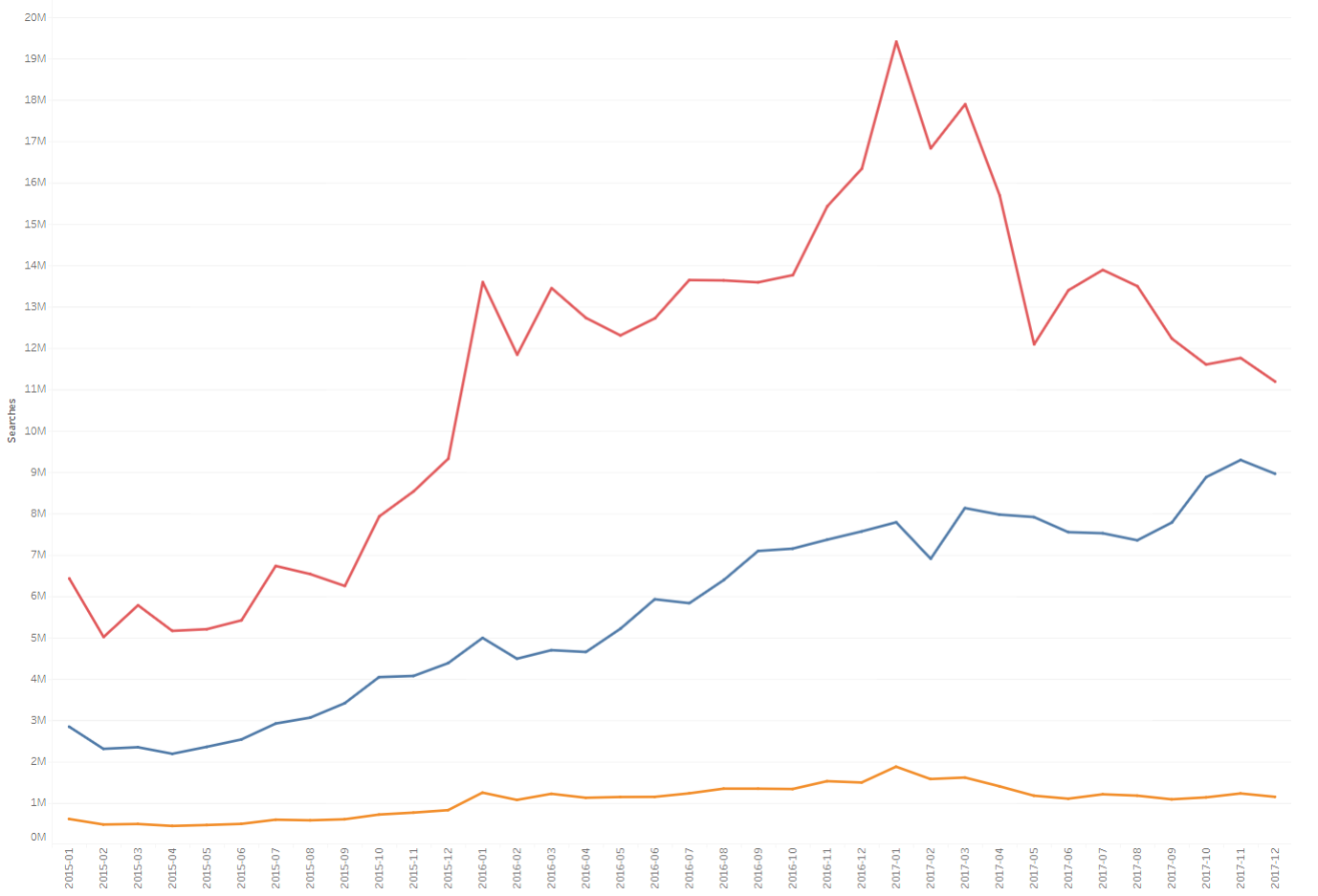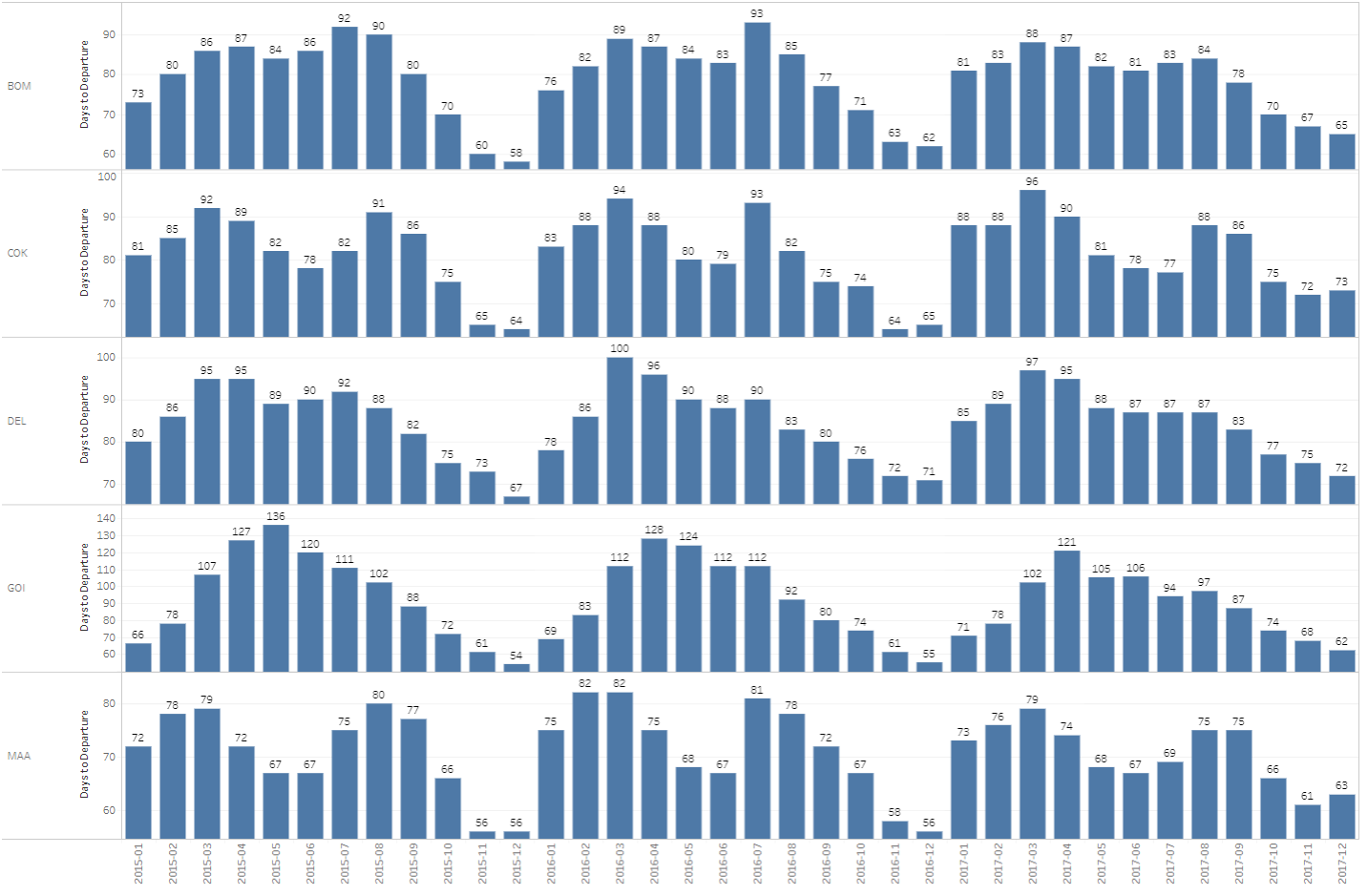 Interested in exploring the opportunity that India presents?