From a traveller point of view, when to book flights for a holiday is an important decision to be made. At Skyscanner, our Best Time to Book feature aims to help travellers make that decision.
From a business point of view, knowing how far in advance of the departure date travellers are actually booking their flights could help to inform airline ticket management; for example, when to release deals on those tickets.
With this in mind, we have used our Travel Insight data to take a look at, on average, how far in advance our users book their flights. Two countries were selected in each region to give an overview of the data, and we included both domestic and international flights.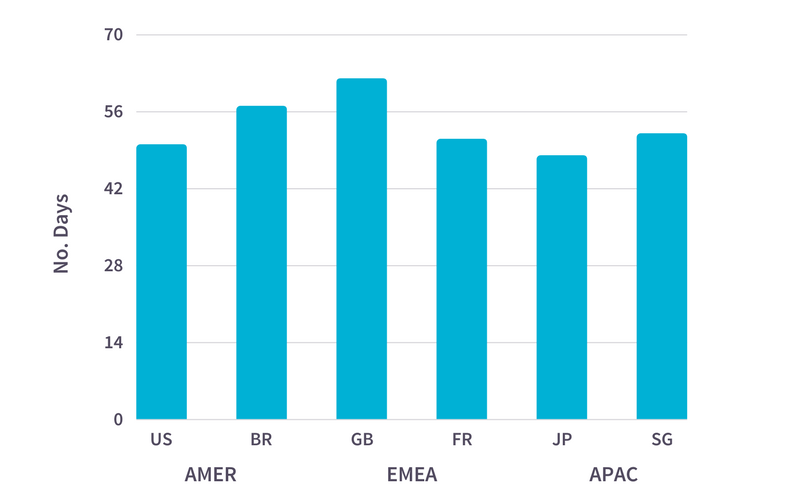 As can be seen from the above data, travellers in Great Britain book their flights the furthest in advance, at 62 days (8 weeks, 6 days), followed closely by those in Brazil who book, on average, 57 days (8 weeks 1 day) in advance. According to our Travel Insight data, it is travellers in Japan who wait the longest to book their flights, averaging at 48 days (6 weeks, 6 days).
It would appear that how far in advance a traveller chooses to buy flight tickets is dependent on which country they book from. Not only is this an interesting insight, it may also provide opportunity for business localisation strategies.
Interested in getting access to more data?
Skyscanner's Travel Insight tool captures global search data and traveller intent from the search engine's 60 million+ monthly visitors, offering a comprehensive big data set to help businesses accurately predict future travel demand - helping drive competitive advantage.