As highlighted in our 'Vision for the Future of Airline Distribution' white paper, we have introduced partner branded storefronts to the Skyscanner marketplace through our Direct Booking capability. This feature enables a rich and differentiated shopping experience to be delivered for our users, and gives partners the opportunity to offer ancillaries and control branded messaging.
This is particularly important in the current era of ancillary-supported airlines. As established Full-Service Carriers (FSCs) face increasing competition from Low-Cost Carriers (LCCs), and attempt to meet the challenge by separating the offer options from the fare itself, the percentage of revenue from ancillary options has increased drastically. It has almost doubled since 2010, and today's top ten airlines generate as much as 46% of their sales from ancillary revenue.
"The economic boon of ancillary revenue has proven to be a highly useful tool to fix airline finances. It delivers profit-boosting results during times of severe economic distress, and works effectively to lift profits even higher when airlines are achieving investment-grade margins. But airlines should tread carefully. A la carte pricing works best when consumers are truly free to choose the product that best meets their needs."
— CarTrawler and IdeaWorks, Worldwide Estimate of Ancillary Revenue
As the dependency on ancillaries grows, they will become increasingly important to companies competing in the aviation space. Ultimately, an optimised approach could be the difference between winning and losing in the industry.
The key to optimisation
Airlines have already begun enhancing their offerings in line with what their customers want and need – and they have reaped substantial rewards from this approach. Not only are optional add-ons being sold, but product bundles are being designed as offers to entice users. For example, a seat, a drink and Wi-Fi might be made available at a reduced price.
However, few have mastered ancillary merchandising. Managing to create and communicate the right mix of options at the right price and at the right time can be complex, as it requires a combination of customer insights, forecasting and modelling. Nevertheless, great opportunity awaits those who can dedicate resources to the ancillary demand forecasting, price sensitivity modelling and ancillary price optimisation.
Ancillary demand forecasting
By leveraging customer data, past purchase data, competitive pricing and demand forecasting models, it is possible to predict the popularity of different ancillary products.
Price sensitivity modelling
By analysing how a change in the price of ancillaries impacts demand, it is possible to predict ancillary sales at different price points and maximise profits.
Ancillary price optimisation
By combining the demand forecast, price elasticity and competitive pricing data, it is possible to identify the optimal ancillary price and offering combination (e.g. what should be sold as an add-on, what should be sold in a bundle).
It shouldn't come as a surprise that data is the key to ancillary optimisation. Analytics have taken hold across the travel ecosystem, informing more decisions than ever before and helping to improve performance. Some US airlines, for example, have had great success in pushing customers towards more profitable fares by unbundling their offering and selling basic economy fares. Airlines with these fares have found that more than 50% of passengers opt for higher priced tickets with services bundled.
Having said this, a lot more work needs to be done by travel suppliers to cater for the users gravitating towards "one-stop-shops", and enhance performance through a truly customer-centric and personalised approach.
Driving performance with personalisation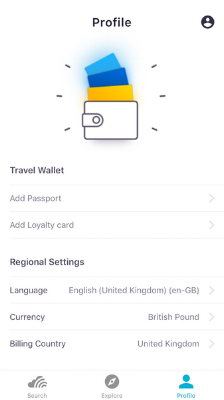 According to a report commissioned by Amadeus, 26% of travellers are more likely to respond to messages tailored to their personal interests, and 22% of travellers are more likely to respond to promotions that are specific to their location.
Now that travel suppliers can collect and analyse more data than ever before, it is essential to ensure that it is captured, stored and shared to create a single, unified traveller profile that enables targeted merchandising. This is important not just in the sale of ancillaries, but throughout the customer journey, on direct and indirect channels. Even areas such as pricing can be made dynamic using user characteristics and triggers such as loyalty card membership. By integrating these dimensions with a personalisation strategy and techniques, travel businesses can increase offer relevance, conversion and revenue.
Finally, it is worth noting that personalisation is set to become even more important as travel providers move deeper into the end-to-end experience space. Sending timely and relevant notifications throughout the traveller journey via their mobile, for example, provides an opportunity to capitalise on the needs of users on-trip as well as pre-trip – but only if you get it right.
Delivering value – and gaining profits
Evidently, travel providers need to adopt a retail oriented mentality to ancillaries. Using data to understand how to optimise ancillary revenue and the differing user profiles, trends and needs is a great first step. However, the travel retailers that prosper will be those who invest more in the personalisation of the user journey across their channels, and the delivery a unique, one-stop, digital shop for travellers. Enhancing revenues and profitability for themselves.
Interested in discovering how you can work with Skyscanner to leverage data and improve your business performance? Get in touch!