Skyscanner is first and foremost a technology business. This means that we are constantly running experiments, and our product is constantly changing. At the same time, we have experienced changes in the world of marketing – specifically the transition to digital which changes at a much faster rate than traditional media. The combination of these two factors has resulted in us changing the way we operate in relation to marketing, with a move away from marketing and towards a growth strategy.
In this feature, we will highlight the key changes we have undertaken to build a growth based business, and discuss ways in which you can embed a growth mindset into your business; along with the benefits it can deliver.
Transitioning to growth
The following points outline the seven steps taken to transition away from traditional marketing, towards a growth mindset.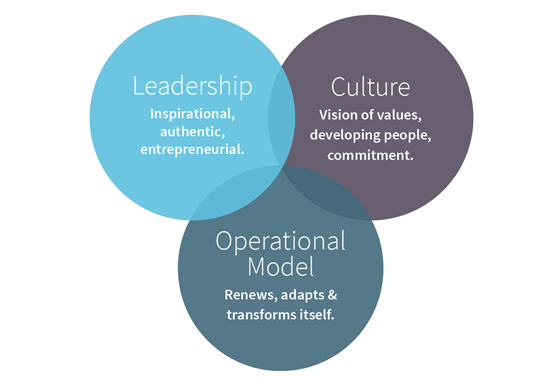 From teams to squads and tribes:

The biggest change that we have undertaken has been structural. We currently operate within two mission-led tribes called the Central Growth Tribe and Regional Growth Tribe. Whilst the Central Growth Tribe focuses on tooling, automation and enabling impact at scale, the Regional Growth Tribe works to develop the localised product features needed to achieve product-market fit. For more information, watch this video.

From specialists to t-shaped individuals:

The new structure has not only reduced silos and improved collaboration, but it has also influenced the skill set of our employees. First and foremost, growth is achieved by blending specialisms together in a cohesive approach to our markets. This means that growth hackers should have a multidisciplinary skill-set, with knowledge of everything ranging from statistics and programming, to social and PR.

Taking a multi-channel approach to growth:

Another benefit of moving away from specialisms has been the ability to work across channels. A multi-channel approach to growth requires the following:

Validation of the theory that users see an issue as a problem

A deep understanding of the user problem

Solutions developed to the problem

Create visibility in your chosen channels

Responses to be launched to re-engage users who don't see the value of the first interaction

Continuous measurement

Continuous improvement through iterations

Note: as well as the more 'traditional' marketing channels (email, social, SEM, SEO etc.), at Skyscanner our product is our most critical growth channel. You can read more about how we have leveraged it here.

Gain valuable insights through improved measurement:

To successfully establish and execute a multi-channel approach, it is essential to set the foundations for measurement and experimentation. At Skyscanner, this started by defining our metrics. Whilst brand awareness might have seemed like a worthwhile measure of success previously, research and experience has taught us that it is more of a 'vanity metric'. We now focus on what we term the 'Pirate Metrics' as the basis of our measurement and experimentation: Acquisition, Activation, Retention, Referral and Revenue.

Take a scientific approach to experimentation:

With the 'Pirate Metrics' in place, we have been able to use a simple experiment template to continuously improve our approach to growth, and test our theories for what will drive it. The template is as follows:

What is the idea?

Prioritisation

Hypothesis

Test methodology

Agree metrics and benchmarks

Outline results and lessons

Understand your users and the states they go through:

In addition to running experiments, it is important to build a single, unified picture of the interactions and relationship that users have with your business. At Skyscanner, we achieve this by analysing how travellers are interacting with us across all our platforms and combine this with time based rules to define their relationship to Skyscanner – their user state. This is compiled in what is known as the State Machine.

Use your data to predict value, and deliver a personalised experience:

Establishing a unified view through a system like the State Machine offers several benefits. Firstly, by balancing the cost and/or value associated with interactions, it is possible to identify a user's 'Customer Lifetime Value' (CLV) – lifetime revenue minus lifetime cost. More importantly, by combining this with predictive analytics generated using the behaviour of each group, it is possible to predict the CLV of each user over the next year. Take that one step further, and there are implications for personalisation as user activity timelines allow us to change messaging based on users' past behaviour, and segments can be created to improve targeting in email and push notification communications.
In-channel experimentation: A spotlight on social
Whilst taking a multi-channel approach is important – particularly setting priorities – it can pay dividends to explore each channel at a deeper level.
Following previous changes to the Facebook algorithm, brands have seen their organic reach on Facebook dwindle. Rather than seeing this as a challenge, the Skyscanner social managers looked at this as an opportunity. Here are a few areas that they explored to ensure that our performance didn't drop:
Quick wins with small tests:

Within social there is an endless stream of 'quick wins' to consider – frequency, time, content types, adding locations, using emojis… the list goes on. The optimal combination will continue to change over time, so continuous testing is the only way to ensure that we are making the most of each opportunity.

Curating content to stay on trend:

One aspect of Facebook's new algorithm was that it favoured trending news. This meant that brands had to curate as well as create to stay relevant to their target audience; but at the same time, it offered a new way for brands to reflect their personality and offered a more efficient way to get feedback on what our users want to see.

New features to improve efficiency:

We are always keen to test new functionalities on social – particularly if there is an opportunity to improve the way we operate, or improve the ROI on our efforts. We have seen particularly strong results from features such as Live Video for example, which is now integrated into wider campaigns. Equally, we have learnt to embrace failure, so if something doesn't work then we simply learn from it and progress to the next opportunity.

Collaborate to comp(l)ete:

This is one of our core Skyscanner principles, but it does not apply simply to how we conduct ourselves internally. Our social managers have seen great returns from collaborations. Sometimes results have been generated from a small action – such as crediting and mentioning others in our posts. In other cases, we have worked with expert content creators on video guides for our pages.
You can read more about the experiments that we have been testing at Skyscanner on our Growth Blog.