We're collaborating with Skift for its new Recovery Index report.
As one of its data partners, we're providing weekly updated information from our Travel Insight data product to inform the report – which is then shared with 16,000 business subscribers every week.
Gavin Harris, our Commercial Director of Strategic Partnerships, comments: "It has never been more important for the industry to come together to share data, insight and best practice as we all seek to drive a safe and fast recovery."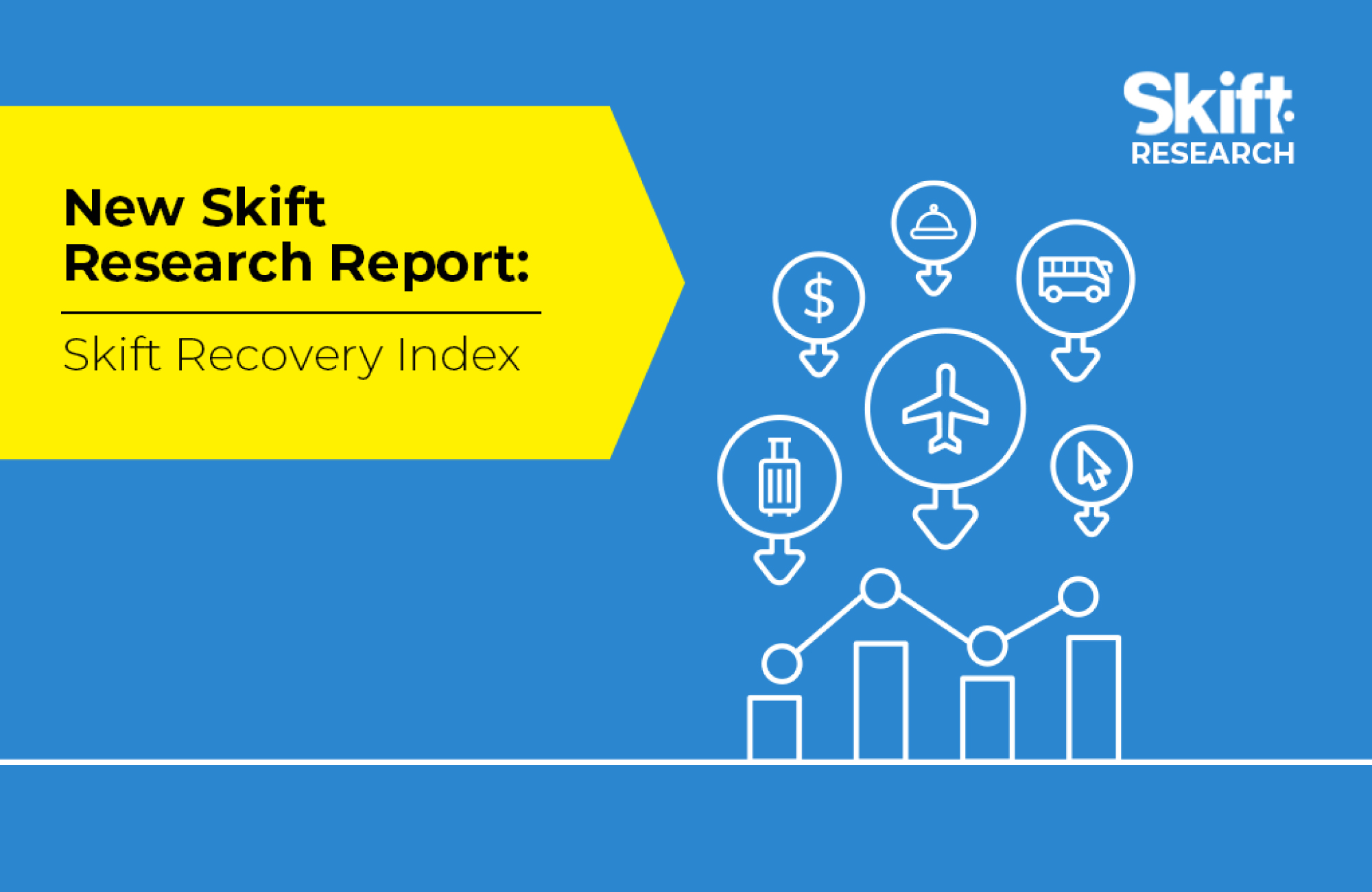 The Skift Recovery Index measures in real-time where the travel industry – and its core verticals – stands in recovering from the Covid-19 pandemic, and gives the travel industry a powerful tool for strategic planning.
The index provides a 'score' for an easy overview of travel's health, which is relative to a baseline reading of 100 for the same week in 2019. For example, if the score stands at 25, travel performance is at 25% compared to the same time last year.
You can take a look at the latest report right here.
Included in the index are:
A weekly top-level global and country travel recovery indices.


A weekly country-level recovery index for hotels, short-term rentals, air travel, and car travel.
A weekly country-level recovery index split by source and destination performance.
A monthly global and country-level macroeconomic recovery index, built upon unemployment, industrial production, retail sales, and stock market returns.
A mix of leading and trailing indicators. Leading indicators include actual occupancy, revenue per available room (RevPAR), seat capacity, and load factors. Trailing indicators include travel searches and reservations, cancellations, etc.
To learn more about Travel Insight and how it's helping to guide our partners through the Covid-19 crisis, click here.