We've launched a global advertising initiative to help tourist boards re-attract travellers, free of charge. It's the latest part in our efforts to support the travel industry on the road to recovery.
These fully customisable branded inline ad placements for destination marketing organisations will provide a unique opportunity for countries, regions and cities to communicate with our travellers and become top of mind for their next trip.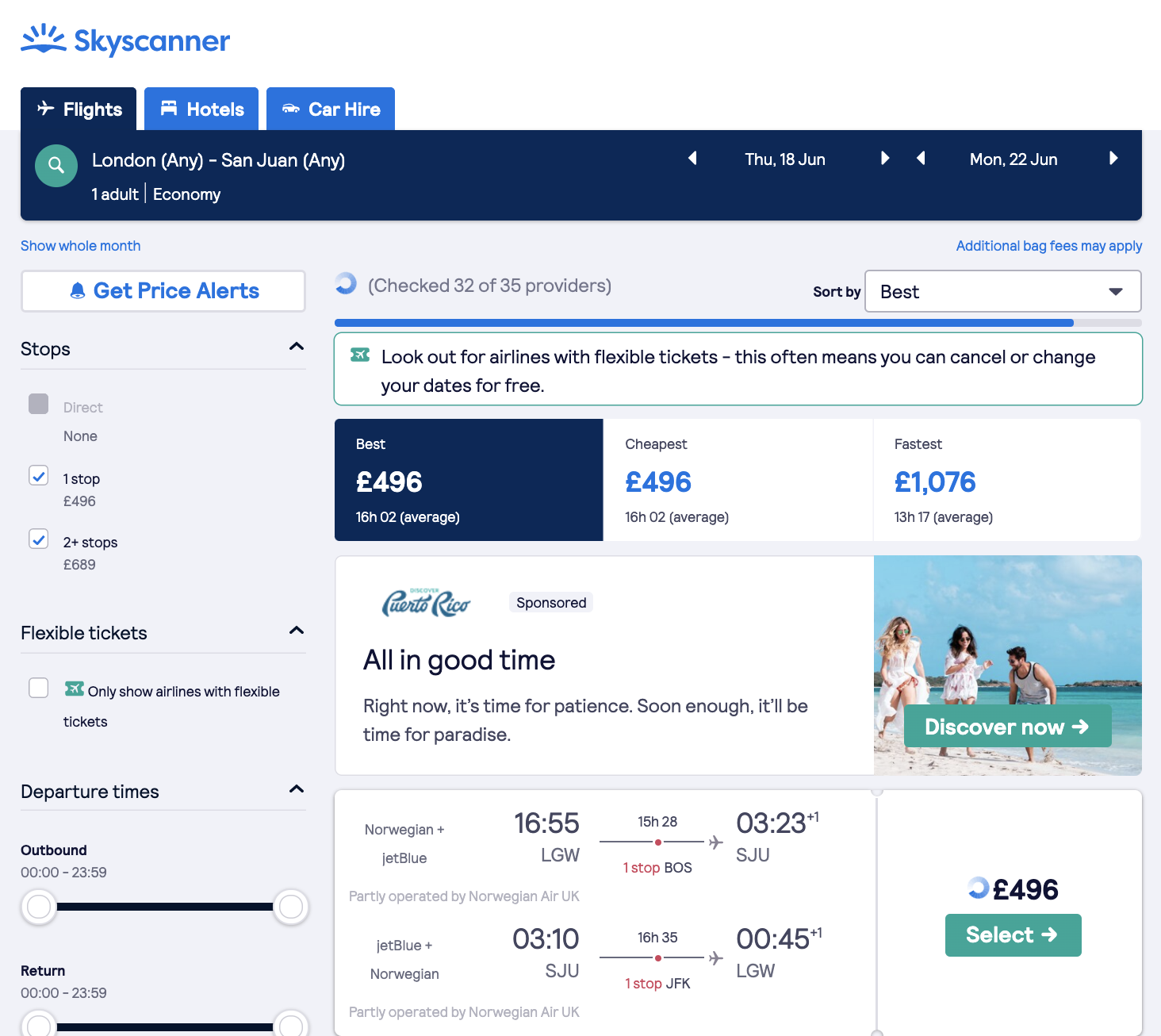 What a placement looks like on desktop web.
As international travel restrictions begin to relax, tourist boards can use these high profile page placements on our desktop and mobile platforms to provide messages of hope, inspiration and reassurance at the point of booking, as well as during the dreaming and researching phases.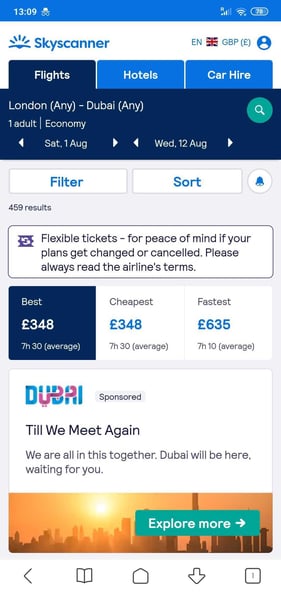 What a placement looks like on mobile web.
We're currently working with 20 tourist boards around the world, including Brand USA, Tourism Western Australia, Dubai Tourism, and Visit Turkey.
James O'Leary, Principal Manager of Destination Marketing at Skyscanner, comments:
"We are committed to supporting the travel industry's recovery, which is why we are partnering with tourist boards to give them high-impact real estate on Skyscanner's global platforms.
Our research shows us that travellers are looking for information and reassurance, especially with regards to safety. Our Destination Connect initiative provides organisations with opportunities to increase the reach of these types of messages in order to stimulate demand and to build trust.
We believe this is the right thing to do during this time – there are no barriers to participation, and we welcome all tourist boards to join the initiative."
Join Destination Connect
It's easy to join our new initiative – all you need to do is provide us with your messaging and imagery, and the link to where you want to take travellers – and we'll do the rest.
To sign up, or for more information, please email destinations@skyscanner.net.