This is a guest blog by Luna Zhang, the co-founder of YoudeFly.
Before I met my boyfriend and YoudeFly's co-founder Nicola three years ago, I never could have imagined entering into a long distance relationship. I had always felt that distance would make a relationship much harder to maintain. However, when I met Nicola who was based in Prague whilst I was based in Boston, I found myself in a transatlantic relationship of my own.
During our time as a long distance couple, we realized that we were far from alone. According to the U.S. Census Bureau, there are 14 million individuals in the US alone - including 3% of all married people - who are in long distance relationships today.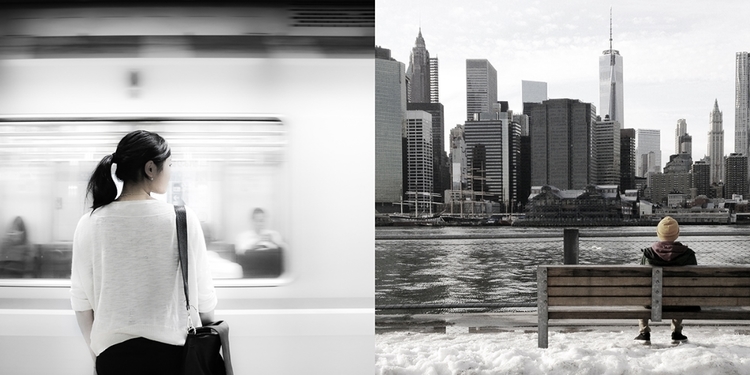 Whilst we were apart, the single most important lesson we learned was that we had to take every opportunity to meet in person - and we found a brilliant way to do so. Instead of making repeat trips to each other's cities, we traveled to new places. In order to find convenient destinations for both of us, Nicola wrote an algorithm to optimize city and flight results. In the end we met in Rome, Istanbul, and Lisbon before Nicola's relocation to Boston - which finally closed the gap between us.
However, even after the two of us reunited, we were still very far from our families and friends. We were also acutely aware of the number of people in similar positions, so we decided to come up with something that would help millions of people like ourselves who work so hard to maintain relationships with their loved ones, friends and family.
It was at this point that we came together with two other team members, Gianluca and Giacomo, to create YoudeFly.com.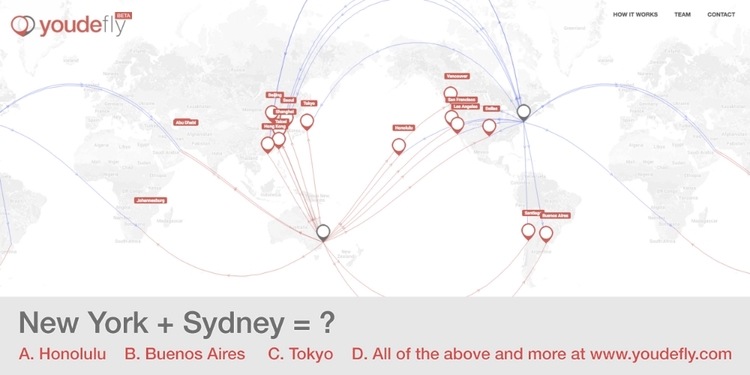 The objective of YoudeFly was simple to start with - we wanted to find the best common destinations for people departing from different locations. Now, although we still at the very early stages and have plenty of UI and UX improvements to make, we are aiming to take flight search to the next level by curating travel experiences and memories. Our relationship with Skyscanner will be key to achieving this!
Through our integration with the Skyscanner API, YoudeFly will challenge users' imaginations and inspire their next trip. With access to an incredible amount of data and excellent airline and geographic coverage, we have been exploring new and exciting ways to bring individuals together. Before long, users will be able to create profiles, check destinations off their wish list, log shared experiences and receive customized suggestions based on their preferences.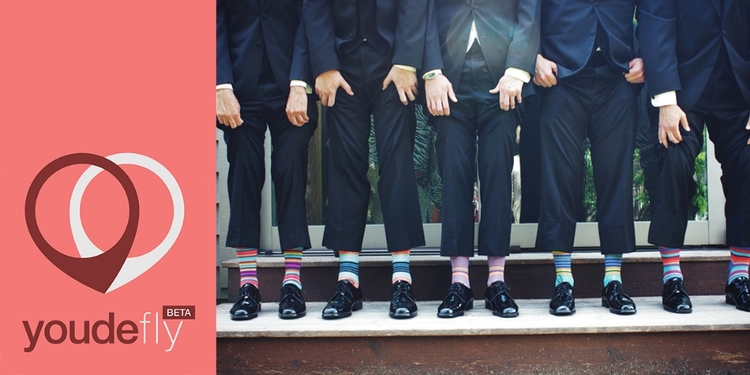 As a fiercely determined team, we look forward to the constant evolution of YoudeFly and delivering cutting-edge technology with Skyscanner to support the growing numbers of long distance families, friends and partners. Join us to schedule your next reunion today at YoudeFly.com.
Inspired by the story of YoudeFly? You can get started with our Travel API today by signing up here.