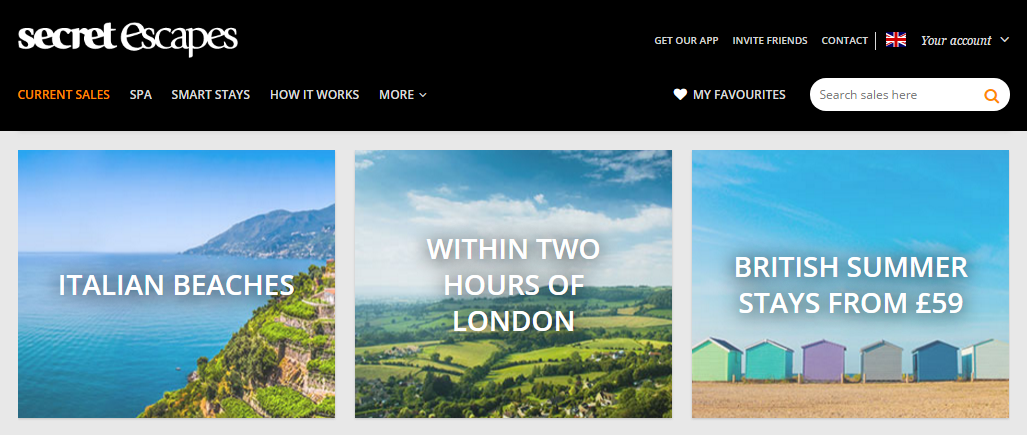 With a partnership dating back to 2013, Secret Escapes is a well-established Skyscanner Partner, with valuable experience in using our API. We caught up with Secret Escapes' Head of Partnerships, Lisa Power, to talk about how the Skyscanner Travel API compliments and benefits Secret Escapes.
Focussing exclusively on luxury travel, Secret Escapes offer their members up to 70% off hotels and holidays in flash sales and featured deals, allowing their customers to enjoy the finer things in life at a fraction of the regular cost; an excellent premise for those of us who love to travel. However, while many of their luxury getaways come with flights included, this isn't true for all of their deals. As a result of this, customers had to leave Secret Escapes in order to research flights, before booking their holiday. In order to remedy this, the choice was made to integrate with the Skyscanner API: "Skyscanner are arguably the best-known flight comparison site in the UK and we felt they would provide the most competitive flight prices. The integration of the widget was also relatively straightforward," explains Lisa Power, Head of Partnerships at Secret Escapes
For the last four years, Secret Escapes has used the Skyscanner API to display potential flights prices for their hotel-only deals; both in Europe and further afield. Where Secret Escapes can't fulfil the flights for a holiday, they display flight details provided by the Travel API via a widget. This means that customers can see a complete overview of holiday costs, and allows them to make an informed decision before they book – all without ever having to leave the Secret Escapes website.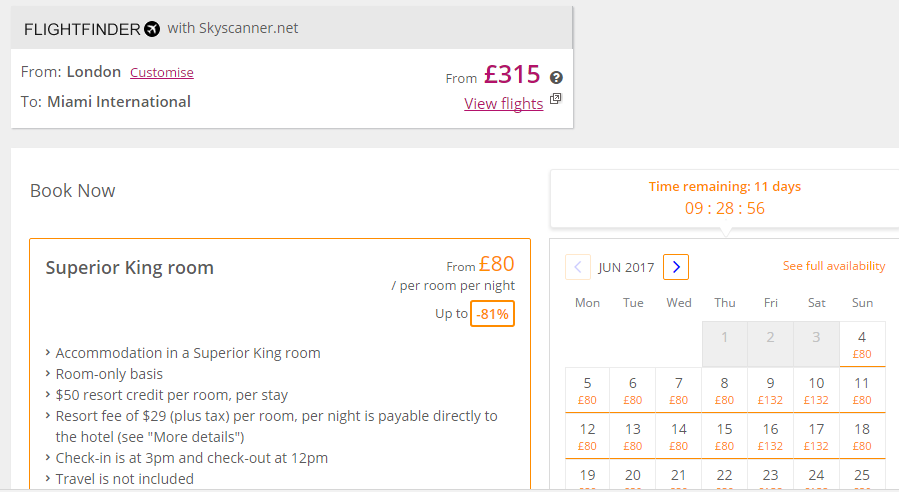 "Skyscanner is very effective tool for Secret Escapes customers to research the total cost of their break and we believe this is instrumental in the decision-making process for people looking for a holiday on our site."
— Lisa Power, Head of Partnerships at Secret Escapes
This benefit to customers is reflected in the popularity of the widget, which sees substantial monthly traffic, and talks have begun around the possibility of upgrading the widget to feature even more airports.
Speaking on the partnership, Mike Ferguson, Senior Commercial Manager for Skyscanner said, "Secret Escapes are an important partner for us, and we're delighted that they are able to provide true value to their customers through our Travel API. It's an excellent example of innovation with our flight search options, and we look forward to seeing any future development of the Secret Escapes widget."
Interested in applying for a Travel API to power flight search for your business?