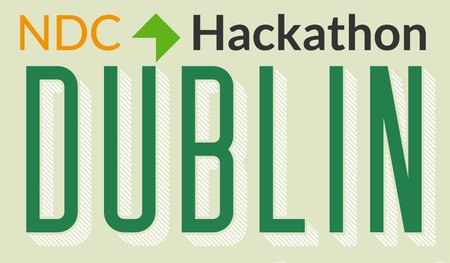 Skyscanner is excited to be participating in the upcoming IATA NDC Hackathon in Dublin, May 19 – May 21st. The hackathon is designed to bring together developers, marketers, designers and innovators with the mission of taking airline retailing to the next level. The 'hackers' – including the Skyscanner team – will be expected to use at least one of IATA's NDC APIs and address at least one of the challenges around leisure or business travel.
Skyscanner and IATA's NDC: A short history
Skyscanner has been a long-time pioneer of IATA's NDC standard. We believe NDC represents the next generation of flexible and dynamic travel content distribution, and delivers real benefit to both the airlines and to our users. In 2015, Skyscanner was the first global travel meta-search to facilitate NDC bookings through its platform, partnering with British Airways to facilitate the sale of the first ticket, and was also the first to be IATA NDC Level 3 certified – confirming that Skyscanner has in place the most advanced form of shopping schemas, enabling airlines to distribute their full product offers and to merchandize their baggage, seat choices and ancillary services, using rich content.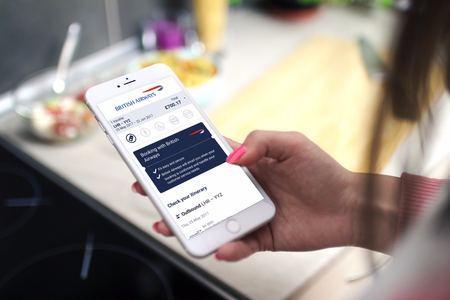 Since Skyscanner enabled Direct Booking via IATA's NDC, several partners have been on-boarded – including Scoot, Finnair, and BYOJet – and talks have been started with several airlines around integrating their APIs to sell their tickets through our NDC-ready platform. There is an undeniable win-win, as airlines can stay in charge of their content and tailor their shopping experience, compete on their unique selling points rather than the price of a ticket, and retain the value of the relationship post-booking, and customers are given an easier browsing and booking experience, with less friction throughout the journey, particularly at the point of payment.
Looking forward to the Hackathon
With IATA's NDC creating a whole new world of business opportunities, the Skyscanner team is excited to use the IATA NDC Hackathon as an opportunity to identify more ways to use it to solve user problems.
The team representing Skyscanner is as follows:
Product Manager, Direct Booking
I'm one of those very lucky people who has managed to combine two passions - travel and technology - and turn them into a day job. I've been an enthusiastic advocate of independent travel since leaving school and my first "proper" job was as a travel consultant, building on personal experience to help start others' adventures. Many incidental jobs and fantastic travels later, I returned to the industry managing sales, prorate and interline process and systems for an internationally renowned student travel brand. This in turn led me to a fortuitous meeting with one of the driving forces behind NDC - Bryan Wilson. Having kindly listened to me as I expressed my frustration with the industry as I saw it at the time, I was asked what I was going to do about it...
Four years later and I've been involved in NDC from requirements gathering through to implementation. I've been with Skyscanner for just over a year and a half and work with the teams turning the theory behind a new distribution capability into the reality of direct bookings on Skyscanner.
Software Engineer, Direct Booking
I am a Software Engineer at Skyscanner and have been working within our Direct Booking team since the end of 2015. I have had the opportunity to work with NDC since then and have learned a lot about the industry and challenges being faced along the way.
I am looking forward to using the standard to create new solutions out with the Direct Booking flow - it will be interesting to look at NDC from a different perspective and to understand how the different messages can be used to get the information relevant to more than just pricing basic flights.
Software Engineer, Direct Booking
In the Direct Booking tribe at Skyscanner, we have had first-hand experience as early adopters of NDC. Having worked closely with airlines, GDSes, and travel agents, we know about the different interpretations and implementations of NDC and are trying to shape the standard and improve it where needed. Not only have we realised its massive potential, but we are part of the revolution in the travel industry that is happening at this very moment.
I am excited to build the best searching and booking experience for travellers which comprises more than an easy to use booking form. We also need to work with sellers to provide us with the information the user needs so all involved parties can profit.
NDC enables this kind of collaboration for all of us, so come speak to me and let's make this happen!
Software Engineer, Direct Booking
I am a Software Engineer at Skyscanner working within the Direct Booking team working to provide the best possible booking experience for all travellers.
I have had the great opportunity to work with NDC and learn about the wider travel industry as part of my experiences within the Direct Booking team. I'm looking forward to learning more about NDC and the possibilities that we could unlock from it. I'm looking forward to see the solutions to the problems that travellers face in the hackathon!
Software Engineer, Direct Booking
As part of the Skyscanner's Direct Booking team I'm working on building the best possible experience for travellers around the world to find and book their flights. As an integral part of that we're using IATA's NDC to facilitate user's needs. I hold a degree in Computer Science from Sofia University. Prior to working in Skyscanner, I've worked in other areas such as advertising and clothing industries.
I'm keen on to meet new people at the NDC Hackathon and see how far we can get as part of the challenge.
Junior Growth Executive
As a technology and travel lover I have tapped into my personal passions whilst blogging about the latest Skyscanner solutions and integrations, and connecting with the community of partners via social media and our monthly newsletters. My time working alongside start-ups has given me a thirst for innovation and I'm looking forward to seeing how we can work with IATA's NDC to generate some new solutions to the world's travel problems!
Learn more about our vision for the future of airline distribution by reading our whitepaper!