In the worlds of tech and travel, China is the talk of the town -and rightfully so. The nation is fast becoming a giant of tech innovation and will increasingly become more influential.
Here, we put the spotlight on some of the recent trends we've seen in China, and take a closer look at Tianxun - Skyscanner's Chinese site, to shed light on the challenges and opportunities this fascinating market presents.
One Size Doesn't Fit All: Skyscanner's Unique Approach to China From the Beginning
At Skyscanner we've taken the approach that local knowledge is vital and this is even more acutely evident when it comes to China, where we take the 'genchi gembutsu' approach, or the belief that having authentic and local 'boots on the ground' reaps more benefit for long term success in the market. We've taken the stance that what worked in one place cannot necessarily be transplanted directly to another without risking product market fit.
For Skyscanner, approaching the Chinese market in this way has ensured we've been able to build products specifically with the Chinese consumer in mind. For example, we have tailored app features baked into the product, something which is not just a 'nice to have', but an essential feature which Chinese consumers have come to expect. When it comes to mobile, in fact, China is strides ahead of the rest of the world.
At Skyscanner, we have also taken a specific approach in China when it comes to naming our brand, with a title that is more applicable to our Chinese travelers. There, Skyscanner is known by the name Tianxun which means 'scan the skies'.
Where The Market Is At: Some Recent Trends In China
When it comes to the Chinese market, there is little doubt that the rising economic outlook in the country combined with significant improvements in infrastructure have led to healthy growth within the air travel sector. As the below chart from a recent Skift article featuring stats from the International Civil Aviation Organization depicts, growth in the flight market in China is accelerating at a much faster pace than many other global regions. What's more, as the below IATA forecast shows, the market is expected to more than double in size by 2035.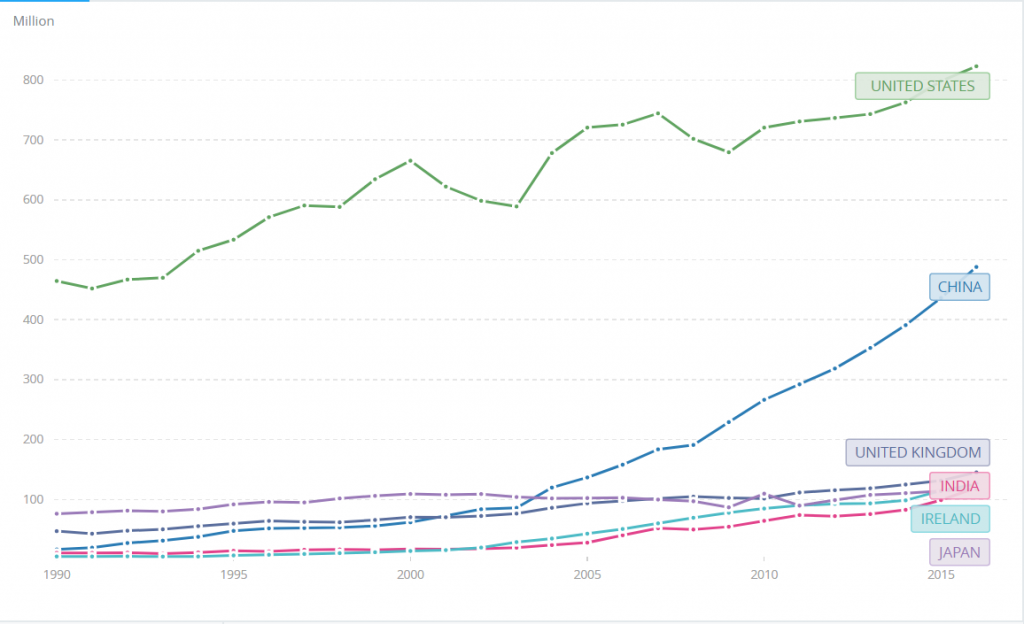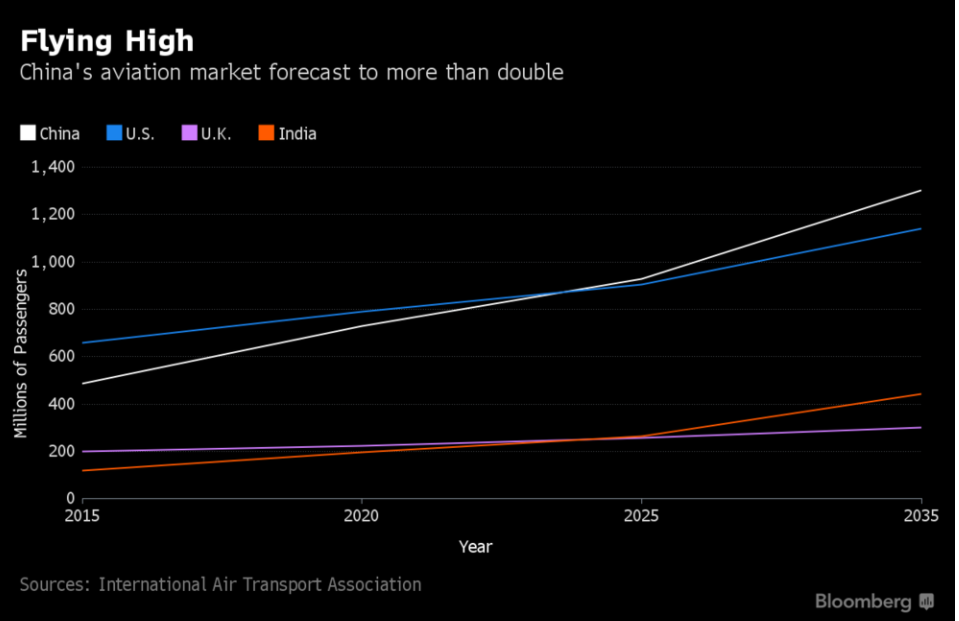 The travel market in general in China is booming. By last year for example, the number of outbound travelers from the country had reached 122 million. Take a look at the headline stats below which crunch some of the key numbers for last year: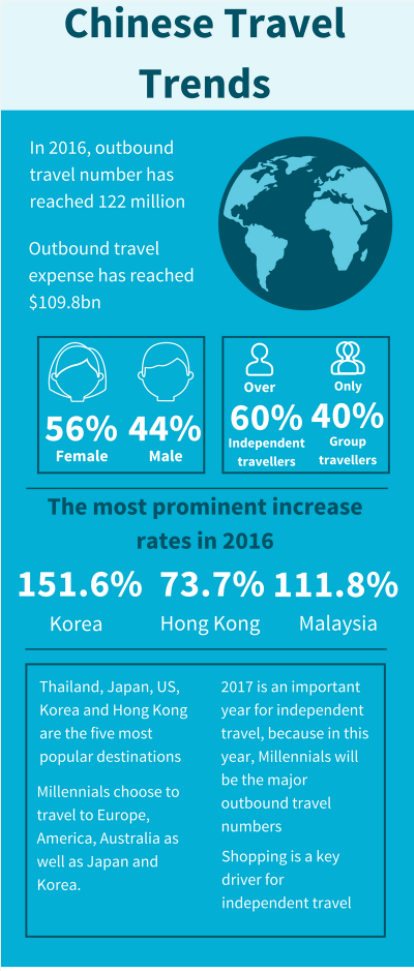 Skyscanner's Product in China: Focus on Tianxun
In China, Skyscanner's travel search engine continues to grow at pace. During 2015, Tianxun saw a 67% increase in visitors and year over year revenue growth in the market was at 78% by September 2016.
Product wise, at Skyscanner we have ensured that we're releasing specific features which are tailored to the Chinese market. For example, we recently introduced an 'inspirational feed' on the Tianxun app. Chinese travelers only have between 5 and 10 days of annual leave per year, and just 5% have a passport, yet traveling abroad is increasingly popular. We realized that providing inspiration via editorial content was crucial in illustrating the travel possibilities on offer in a market where foreign travel is at a less mature stage.
Tianxun's inspirational feed also links to travel news, interesting facts about destinations, cheap deals and themes.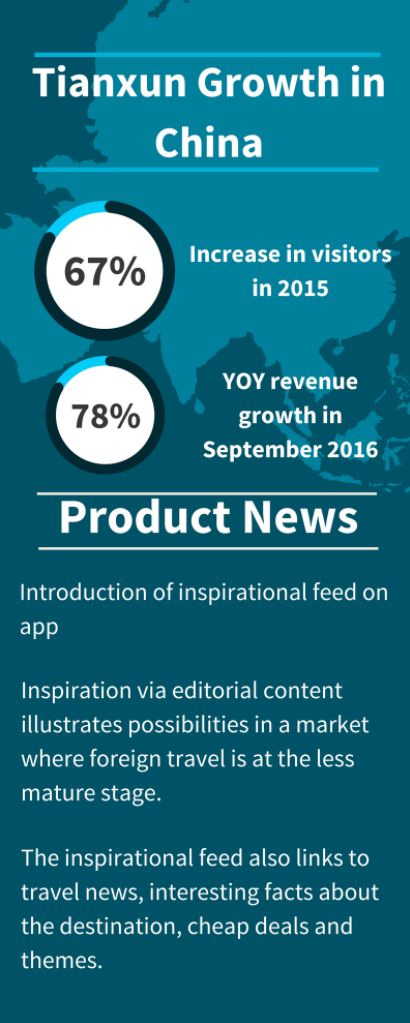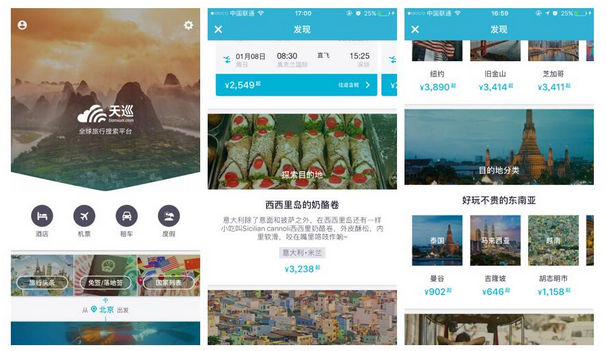 Looking Into The Future
At the end of 2016, Skyscanner was acquired by Chinese based travel business Ctrip. While Skyscanner will continue to operate independently of Ctrip, there are some strong synergies and advantages to working with the brand which has strong market presence among Chinese consumers.
In particular, Ctrip's back end technology and insights will help Skyscanner accelerate it's already strong Direct Booking proposition, which helps airlines and online travel agents by offering a more seamless booking experience and stronger branding opportunity.
In a recent interview with Skift, Skyscanner's CFO Colin McLellan commented on the benefits of the new relationship with Ctrip:
"We are really excited to be part of the Ctrip group now that we see the Chinese traveller as the lead indicator of and what consumers expect from an online travel product, not an outlier. Ctrip has fantastic customer service. The breadth of this product, the way it handles payments … These are all things that we can learn from. And it's not just because they teach us, and they're very good at doing it. It's because the Chinese traveller is the lead indicator of what other people will expect of travel product."
— Colin McLellan, quoted in Skift, July 2017
Interested to read more of Skyscanner thoughts on why travel industry should look East for inspiration? Learn More