To get a fuller idea of what's driving change, we need to look at shifts in the way consumers in different markets are choosing to travel. In this article we look at the dominant and emerging preferences of travellers in three regions: EMEA, AMER and APAC – as well as overall flight trends:
Europe's Most Popular Travel Destinations
The USA took the crown as our most popular global destination in 2019, and it's clear that EMEA consumers – particularly Europeans – have played a big part in driving its rise in popularity.

The Big Apple has become the number one destination for UK customers, leaping two places since 2018. The same is true for the Spanish. It's a non-mover in Italy and France but already held strong positions.

In terms of global popularity, Spain slipped – and our data shows that EMEA consumers were fairly in-line with the overall trend. Barcelona dropped from 7th to 8th for Italians, and fell out of the French top 10 altogether. Within Spain, four of the top 10 destinations are domestic, just as they were in 2018.

Thailand's capital did extremely well. Though its huge popularity made any improvement tough, it rose on the lists for the UK, Spain and Russia, while maintaining its number one position in France.

Antalya rose four places to make the Russian top 10, helping Turkey's rise in global popularity. Of course, Istanbul (which retained its top spot in the Russian market) also played its part. But not just because of its appeal for Russian travellers. It was also a big winner in the French market, rising nine places – the second biggest improvement in the region.

That raises the question: which destination managed an even steeper climb? The answer would be Portugal's Lagos, which – thanks to a huge drop in flight prices – rose 17 places to take ninth spot in the UK's top 10.

Islamabad was another to make big gains. It rose four places to sixth in the UK, while Tokyo also rose four places to make ninth in France.
Europe's Fastest Growing Travel Destinations
It's more good news for the USA, which sees several cities growing in popularity. Miami's bookings from France were up 43%, while Tampa was up 62% in the UK. In Spain, Chicago and Washington both made the list – with 50% and 65% increases over the past 12 months.

What of less popular destinations? The East African island of Zanzibar saw a 173% increase in bookings from French travellers, along with a 30% increase in Italy.

Africa as a whole seems to be doing well with Western Europeans. Three other African destinations made the French top 10, while Tunisia had the UK's top emerging spot – thanks to the end of the Foreign Office's travel ban in 2017.

Those destinations were all outdone by Rio De Janeiro. The beachside city was up 96% in Russia, 93% in the UK and 51% in France. New routes and falling prices look to be the underlying cause.

Within EMEA itself, Vienna stands out. It saw the biggest rise in searches and bookings in both Spain and Italy (127% and 79% respectively) while also making the French top 10. A plethora of new transport links seems to be behind the boom.

The single biggest rise in year-on-year growth within EMEA? That would be Nha Trang in Vietnam, which is up 303% among Russians. Why? It's affordable, beautiful, historical, home to incredible cuisine and, crucially, requires no visa.
America's Most Popular Travel Destinations
As a diverse region, it's hardly surprising that there's no unified trend across these markets. But there are interesting observations to be made in individual countries.

Travellers in the USA, for instance, seem to be looking further afield. Whereas seven of the States' top 10 most popular destinations were previously domestic, that number has now dropped to six.

Western European capitals of culture also hold appeal for North Americans. London has risen to the top spot in the US, while Paris has also moved up. Meanwhile, Paris holds on to second place in the Canadian top 10, with London climbing to third.

At the top, there's not much change in the Canadian market, with New Delhi static at number one. Further down the list, however, we see a big shift, with Mexico's Cancun moving up six places – a remarkable amount of growth for a popular destination.

This shift is reciprocated in the Mexican market, where Toronto has moved up six places – the consequence of last year's 35% increase in air capacity between Mexico and Canada.

In the Brazilian market, of the seven destinations to have improved their popularity, six are domestic. The other big beneficiary was Buenos Aries, which rose three places – a factor in Argentina's overall upward momentum.
America's Fastest Growing Travel Destinations
In the US market, emerging destinations aren't seeing meteoric rises, but those destinations that captured the interest of US travellers tended to see a positive impact to their global popularity. For example, Argentina was number one among the most popular emerging destinations, having benefitted from 25% growth.

Searches and bookings for Madrid went up by almost half. Japan and Brazil were the other two global heavyweights bolstered by growing American demand.

We saw that Ghana had achieved third spot on the medium emerging top 10 list, helped in part by its 'Year of Return' campaign – aimed largely at African-Americans. Our AMER data backs this up, with searches and bookings up 60% in the US.

In the Mexican market, most emerging destinations were either domestic or located elsewhere in the AMER region. The notable exception is Tel Aviv, which was rewarded with an 88% increase in bookings after Israel's tourist board decided to target Mexican consumers. The picture is very similar in Brazil.
APAC's Most Popular Travel Destinations
A quick glance across the tables above tells a very clear story: as far as the most popular destinations go, there is very little movement in APAC. None of the top three has changed in any of the countries listed above – and in Hong Kong the entire top 10 is unchanged.

This is good news for destinations already doing well. Bangkok, for example, maintains a top three spot in all but one of the APAC markets listed above – Taiwan being the exception. But it's good news there too, with the Thai capital moving up two places to fourth.

Japan – which just outranks Thailand in our global popularity list – doesn't have any single destination that can match Bangkok's APAC appeal. Nevertheless, with five cities represented, no other country in the region can boast such a variety of popular destinations.

For many APAC markets, London represents a long journey and a high-cost stay. However, it still manages to make the top 10 in three of the markets we examined – testament to its far-reaching appeal.

We saw in our emerging market lists that South Korea was experiencing strong growth, and this data shows that tourists from neighbouring countries are contributing to the trend. South Korea accounts for three of Taiwan's top 10, while Seoul makes three more appearances, including a number two spot in Hong-Kong.

It's a mixed bag for Hong Kong itself. If the disruption of recent demonstrations is putting off visitors, the effect isn't uniform across the region. Hong Kong suffered a dip in the South Korean and Taiwanese markets, but gained ground with Australians.
APAC's Fastest Growing Travel Destinations
Turkey's position as a gateway between the Western and Eastern worlds has been hailed as part of its allure – and our data backs this up. Istanbul rose by 18 places to take the top spot in Singapore, while also coming third in Australia and India. In Hong Kong, searches and bookings were up by almost half.

A comparison between the most popular emerging destinations globally and the Australian top 10 above shows that consumers 'down under' are a barometer for wider trends. Argentina, Colombia, South Korea and Hungary all appear on both lists. When it comes to the intention behind their trips, our data shows Australians love 'slow travel', with roughly a fifth of trips falling into this category.

Hungary, which was the second fastest growing destination in Europe, also benefitted from the attention of other APAC markets, including India, South Korea and Taiwan, where it rose by 24 places.

As for countries within the region itself, Thailand and Vietnam look to have done particularly well. Thailand was dependent on Bangkok for its strong showing among APAC's most popular destinations, but here Chiang Mai, Phuket and Krabi are all represented – the last of which was up by 523% in Hong Kong.

Hong Kongers were also becoming rapidly more interested in Vietnam. Trips to Phu Quoc were up by an astounding 1070%. Similarly, the number of South Koreans heading to the island went up by almost 500%. This follows a huge increase in facilities investment.
Cabin Class Trends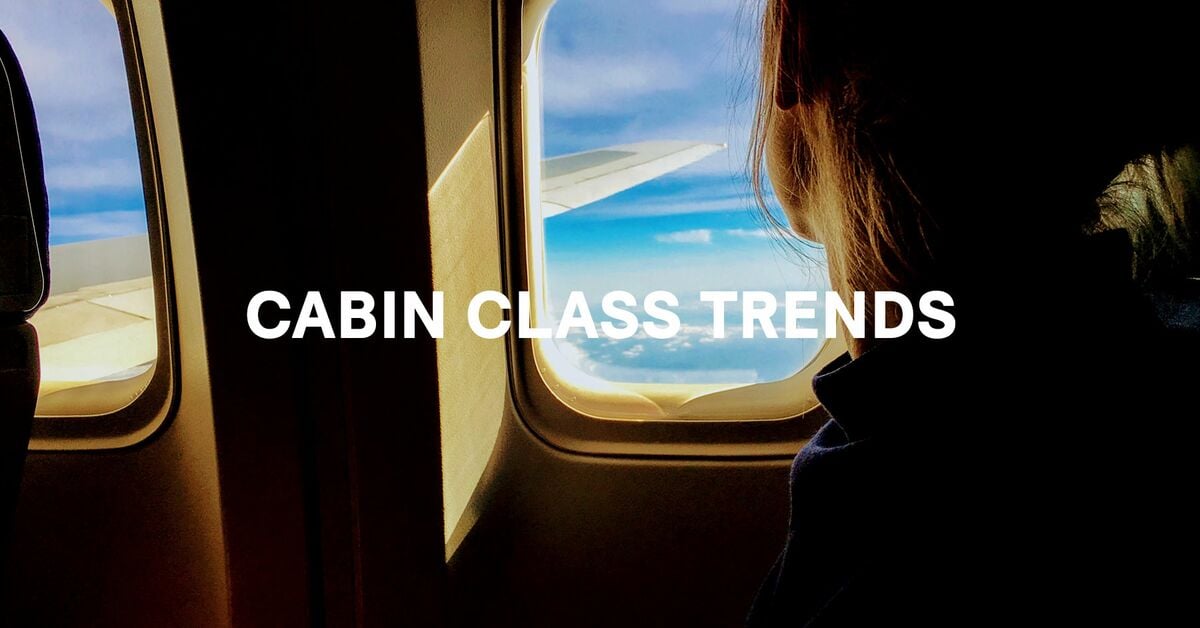 Long Haul Premium Economy
Our data shows that Premium Economy is the fastest growing ticket type over longer distances. Passengers seem happy to pay for a little extra comfort, but not to the extent of shelling out for First or Business Class. Premium Economy ticket sales were up 8.33% year-on-year.
Short Haul First Class
With shorter flights, the trend reverses. First Class tickets are up 5.21% year-on-year, while Business and Economy are both down. This suggests that when the overall cost is lower, consumers feel more able to justify an upgrade.

While it may not have experienced growth with either short or long haul flights, it's worth pointing out that Economy is still by far the most popular ticket type for all journeys.
Sustainable Travel Trends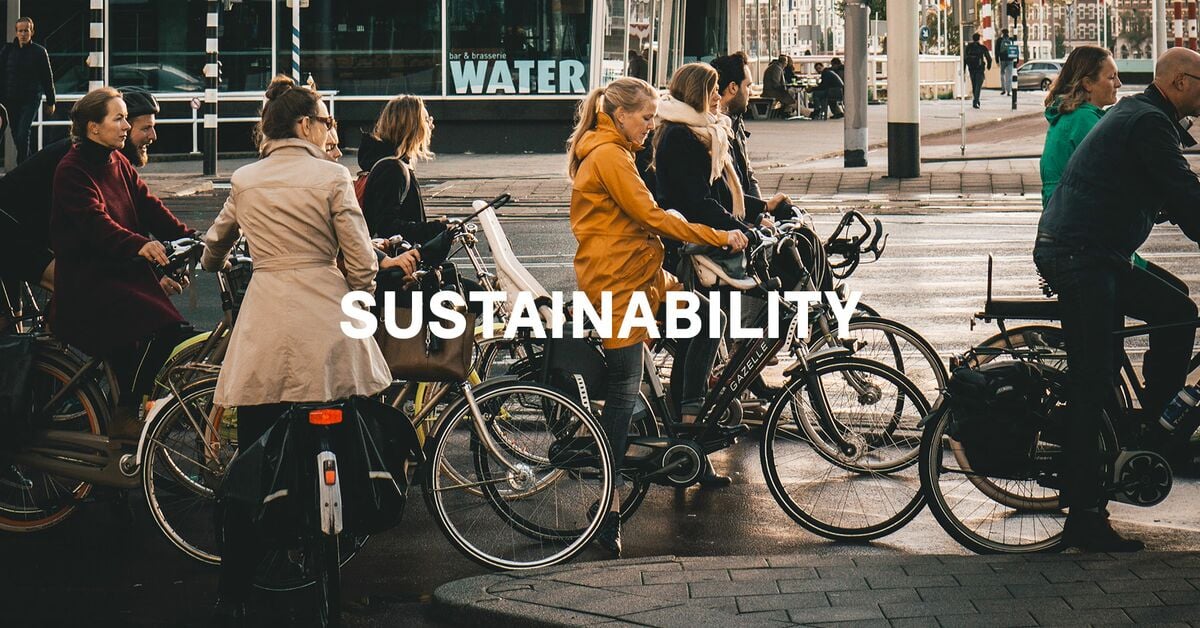 This year saw an important change to the way we present flight information to Skyscanner users: we label options that are more fuel-efficient than average for any given route.

How have our customers responded?

Turkish customers were those taking up efficient offers in the highest proportion, with 25.84% going for a greener option. Take up in other countries was less significant, but that isn't necessarily down to consumer sentiment...

Efficient flights tend to be those which are full (this reduces the CO2 per passenger) and direct (taking off and landing are the most emission-heavy stages of a flight). As this is often true of low-cost carriers, they were more often labelled on the site.

In Turkey, Greece and Poland roughly a quarter of routes had an efficient option, while this was less often the case in the USA, Brazil and Australia. It makes sense then that our labels helped 19% of EMEA travellers find a more fuel-efficient option, but only 13% of those in the Americas.
Thanks for Reading...

Just what this data means for you, will depend on your sector and market – so we leave it to you to draw your own conclusions on what the future holds. That said, one thing is certain for everyone working in travel: unless you can identify trends, you can't capitalise on them.
If you want to dive deeper into any of the issues brought up in this article, we can help you get even greater clarity via our data tool, Travel Insight.
About Skyscanner Travel Insight
This research has been created using Travel Insight, Skyscanner's powerful data tool. It analyses the behaviour of 100 million Skyscanner users every month to reveal more about today's travellers and where they're going in the future. Travel Insight is helping leading airlines plan routes and revenue management, airports find new opportunities and catchment areas, and tourist boards shape demand.