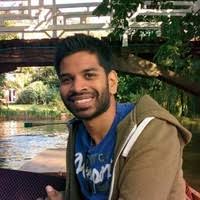 This is a guest blog by Advertising Product Manager, Danish Mistry. With his experience in product management and advertising on a global level, he brings a wealth of insight in developing new advertising solutions through experimentation. Advertising is a key feature of Skyscanner capable of bringing our partner brands closer to our 70 million travellers each month globally.
Interested in finding out more about Advertising in Skyscanner? Contact Danish on LinkedIn
Skyscanner has launched a brand-new advertising format which leads the way in product innovation and gives partners the ability to feature, sell and promote their brand and products to a unique audience of 70 million travellers globally. Introducing the new Dynamic MPU.
Where did the Dynamic MPU come from?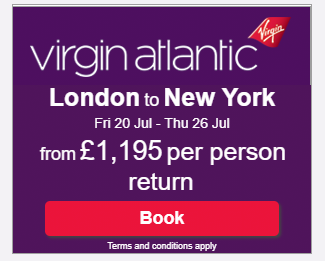 The Dynamic MPU was born out of one of our existing advertising solutions, which we refer to as a dynamic advert. This advert format combines the standard Internet Advertising Bureau Mid page unit (MPU) size (300 x 250 pixels), with dynamic elements from Skyscanner (e.g. a price from our flight pricing database) and returns it in the advert based on the users search. The example to the right shows you how these formats look for users who search for flights between London and New York, with the price dynamically inserted, and the relevant landing page for that flight deeplinked.
The key downside of this format was that the legacy technology used to build it, and the need to pull information through for our users to make it dynamic, made it a challenge to maintain – and even harder to improve on. This was frustrating as we were getting invaluable feedback about the way the ads looked, and how we could innovate.
To address this, we kick-started a project to improve this ad format for our partners. We set out to innovate from a UX and a design point of view, and incorporate new technologies that would enable us to iterate and improve the formats in the future.
We decided to do this in stages. Our first goal was to introduce a format which looked like the current one, but was built on newer technology. This allowed us to deprecate the old format and replace them with a new one.
Feedback from agencies and distribution partners also highlighted that the ads needed to be easy to set up using bespoke assets such as background imagery and text. So, our format was created as a standardised one which used information from our own pricing database and the context provided by a user's flight search (such as cities and airports). We also ensured that the customisable elements were easy to attain from the partners, so branding colours could be provided to our Advertising Operations teams in standard RGB formats.
How was the new format tested?
Based on these requirements, we decided to test an ad which subtly transitioned between two images (as shown below).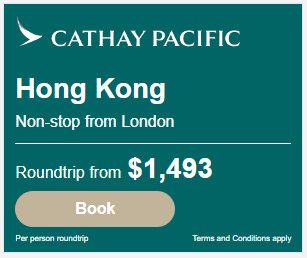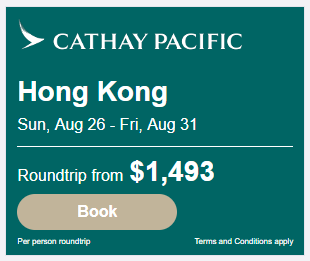 To test the format, we established a control and test group to conduct an A/B test which we ran for 21 days. The results revealed a 31% improvement in click through rates when comparing the new advert creative to our previous version!
With the new format performing so well, we've decided to transition to this new version. This not only enables us to get rid of our legacy technology and set ourselves up for further innovation, but it also provides our partners with better performance, and our users with an improved experience. With new technology facilitating experimentation and optimisation, we can continue to improve the interaction between advertising and the needs of our users across the inspiration, planning and booking phases.
What's next?
Within the next phase of innovation, we will continue to focus on new ways to drive-up performance. We are currently in the process of developing some responsive formats which will enable us to serve impressions across the plethora of devices and screen sizes. We are also investigating incorporating destination imagery into the advert in a drive to help inspire users to discover new destinations. This will be achieved using our internal image feeds, and images which we obtain from user generated content sources.
We are excited to see how these ideas evolve, and the other advancements we can introduce following feedback from our partners and further in-house ideation!
Interested to discover how advertising with Skyscanner could deliver returns for your business?