Fill rooms for less with Skyscanner Hotels
Skyscanner Hotels launched in late 2014. Since then it has experienced 70% year on year growth and become a global sales platform for both hotel brands and OTAs.
Skyscanner Hotels offers your business the chance to connect your hotel offering to our millions of users during their path to purchase, across our website and mobile optimised app. Tapping into our stream of highly qualified traffic ensures a unique opportunity to boost direct sales through our platform and enjoy a more cost-effective acquisition price when compared with other distribution channels. Skyscanner Hotels partners also have access to knowledgeable sales managers who can guide growth and support your success in line with business aims and objectives.
Interested in getting started? Skyscanner Hotels supports a wide range of connections (CRS, GDS, Channel Manager, Direct and Big Managers) in order to display a wide range of solutions and connectivity, so get in touch with the team to integrate your hotel brand or OTA today.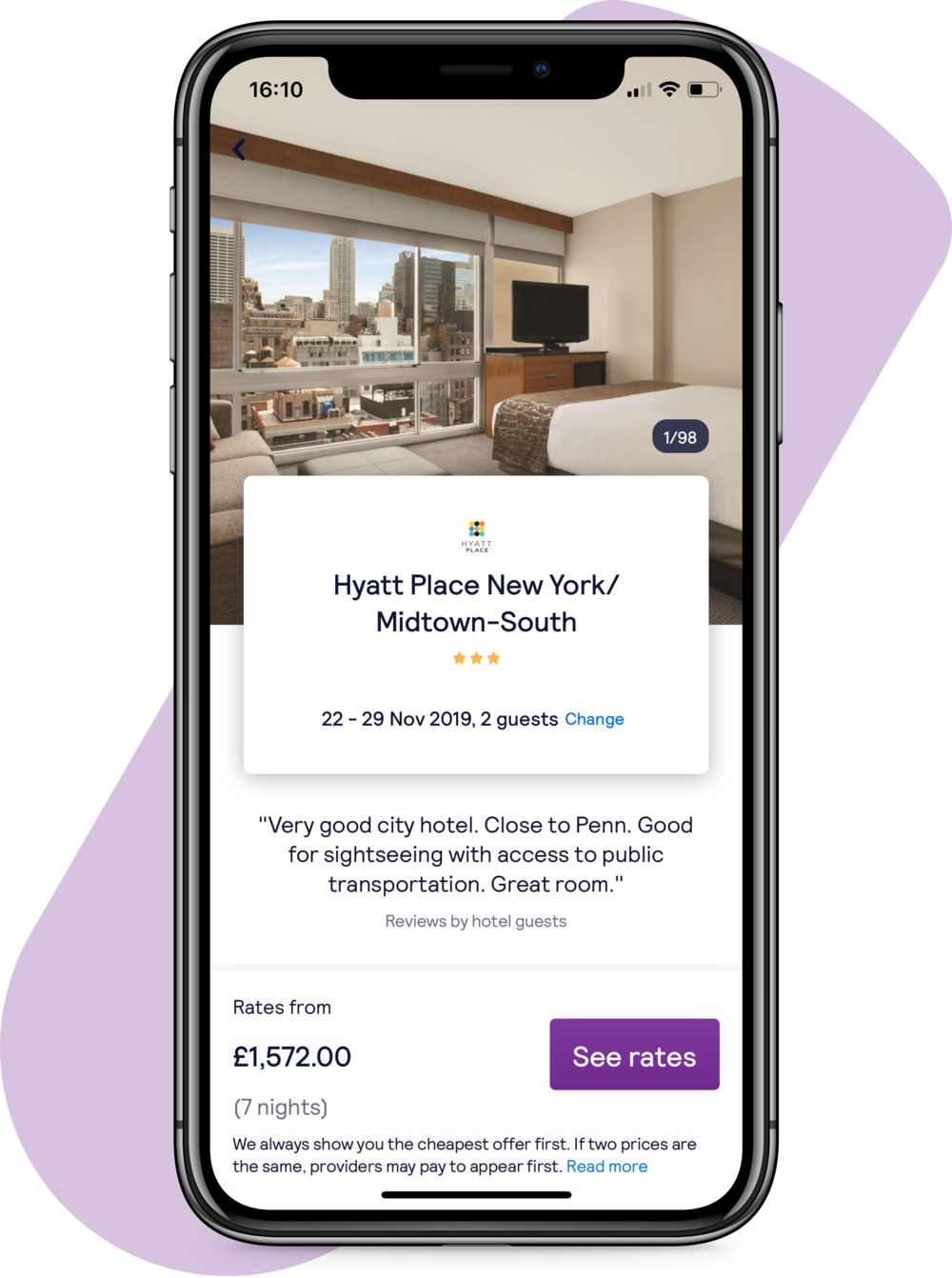 Why choose Skyscanner?
We have built our business on an obsession with quality product experience and a passion for driving customer retention. We are also a global travel comparison website, not an online travel agency, so we allow customers to make their decision based on market forces, ensuring the booking and customer relationship stays with you. Over 1,200 trusted airline and travel businesses have joined our network to date. Discover why you should join them.