Get on the road to success with Skyscanner Car Hire
Since the global launch of the Skyscanner Car Hire search engine in 2013, it has seen over 73% year-on-year growth and become one of the few truly global car hire distribution channels – offering worldwide distribution with large Sales and Marketing teams in Miami, Singapore and China and partnerships with the likes of Yahoo! In Japan.
Our Car Hire customers are highly engaged and have high intent, with an average of over 1 million searches each month. Whether you are a small independent car rental business, major multinational, or peer to peer operator, we are interested in showing your results – and since our Car Hire team undertake the majority of the technical integration work, if you have an API, it is likely we can display you in our results.
Do you have an API? Interested in showing your Car Hire business on Skyscanner? Contact the team today.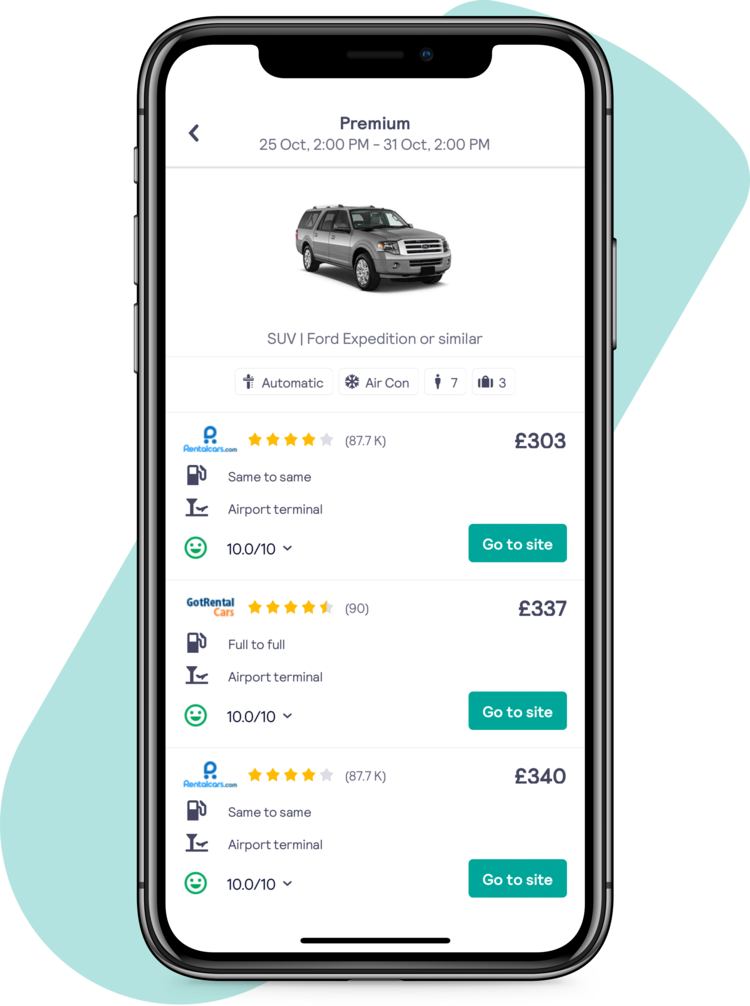 Why choose Skyscanner?
We have built our business on an obsession with quality product experience and a passion for driving customer retention. We are also a global travel comparison website, not an online travel agency, so we allow customers to make their decision based on market forces, ensuring the booking and customer relationship stays with you. Over 1,200 trusted airline and travel businesses have joined our network to date. Discover why you should join them.