Skyscanner's market leading White Label solution for flight search and car hire provides globalised content and localised coverage to nearly 500 partners around the world.
One of the main benefits of our White Label product is that the UX has been fully optimised. However, we do still ask you to follow our White Label guidelines to achieve the best results for both parties. If for any reason, you have a requirement to deviate from the essential criteria please contact your account manager before doing so.
Essential
Imagery
The option to add imagery to the White Label complements the ability to tailor the White Label to your own brand. You can upload images for the header, background, and footer of the site. However, please make sure you are adhering to the following requirements when deciding which imagery to use.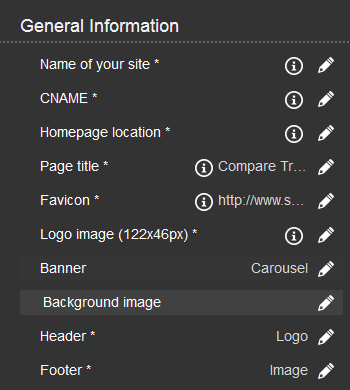 Ensure you have the license for any images you show on the White Label and that the license allows it to be hosted and displayed from Skyscanner servers.

That the imagery on the White Label must not be inflammatory or offensive
Placement of White Label
We ask you to ensure that you configure the White Label as a full page and not an iframe, this is to guarantee the site is responsive and works in all circumstances both now and with future improvements. In addition, please take note of the following: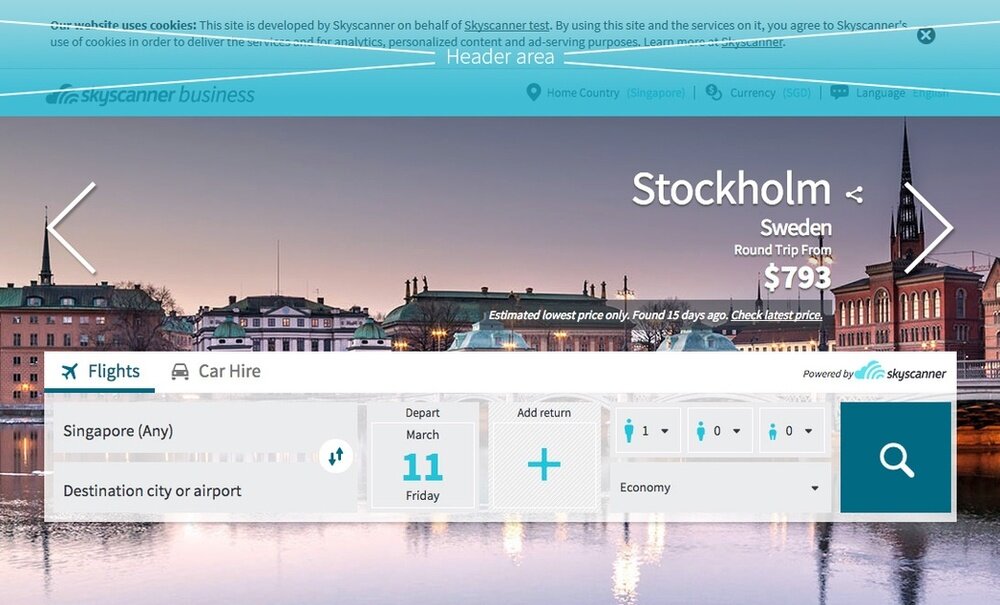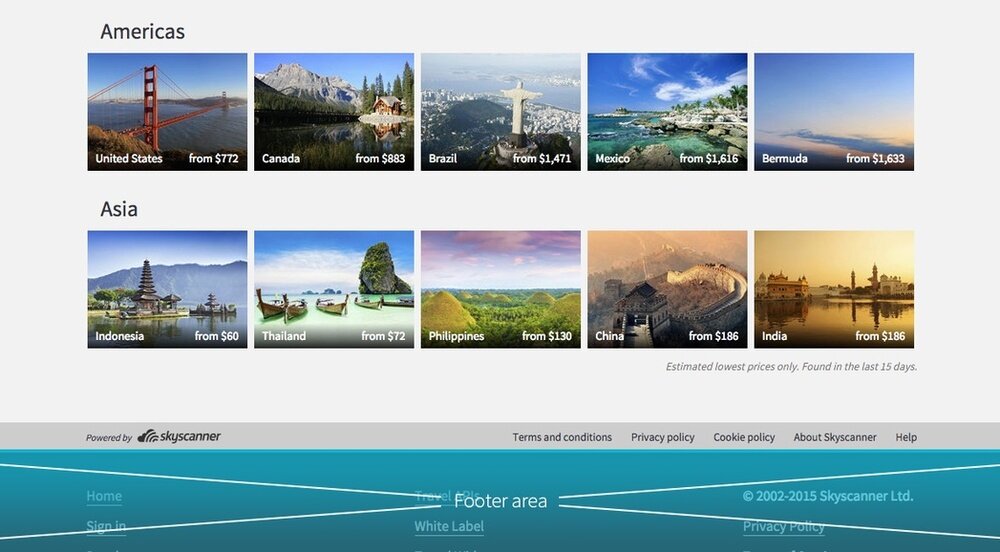 Do not use the customizable header or footer to affect any area outside the header or footer

Do not remove the White Label footer
Cookie Messaging
Skyscanner operates in many European markets. As such, we have included cookie messaging to ensure that our usage of cookies is transparently communicated to end-users, in line with European cookie legislation.

Do not remove the cookie messaging

Do not remove the privacy policy or cookie policy links in the footer of the page
Direct Access
The user must access the White Label directly without going through any intermediate service
Do not scrape the White Label