In our recent White Paper, we emphasized the importance of working towards value-driven systems in travel. We see the importance on focusing on creating user-friendly websites and apps that will deliver better value to our users. By adding features that will increase personalisation on the website or app, users will have the opportunity to find their perfect package more easily, that, in turn, will increase the provided value to them.
One of the steps that Skyscanner has taken towards a more tailored traveller experience is launching a new feature "Travel Wallet". The feature is currently available to logged in iOS app users. Travel Wallet offers the opportunity to securely save both passport details and airline loyalty card details and always have them ready when booking flights. This helps our travellers to save time and effort during the booking process. Users can save as many airline loyalty cards as they need and can also add their family documents. The documents are securely stored on the device and are only accessible to authenticated users after they unlock it with their Touch ID or pass-code.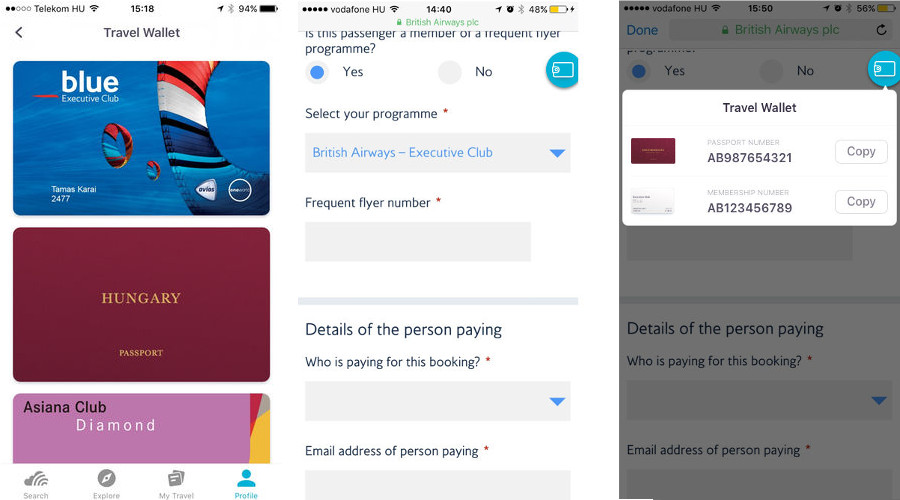 The new Travel Wallet feature also allows us to provide a more personalised search experience for our travellers. When users save their loyalty cards into the app, the Loyalty Quick Filter appears within the day view. It filters search results to show flights on which they would earn miles. At present, the feature is tied to the airline of the traveller's loyalty card, not the larger network i.e. Oneworld Alliance.
Interested to find out more about the Value-driven proposition in travel? Read more