The Microsoft and Skyscanner relationship is one that goes back to the birth of Skyscanner. In fact, Skyscanner started life as an Excel spreadsheet that was designed to collect and compare commercial flight data worldwide.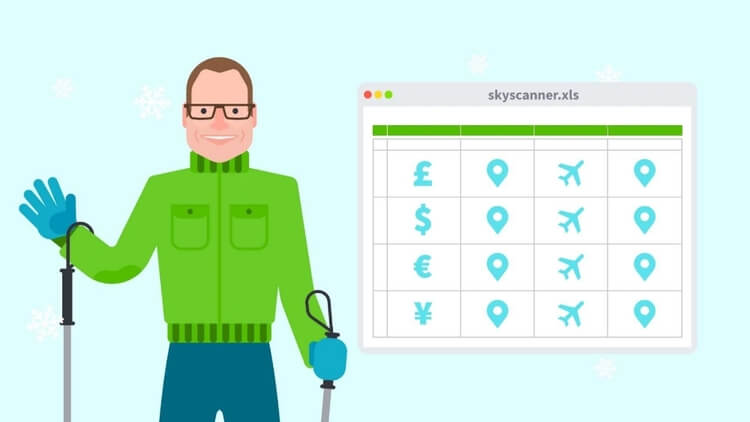 Since its humble beginnings, Skyscanner has achieved exponential growth – aggregating over 40,000,000 app downloads and 50,000,000 monthly unique visitors. Additionally, Skyscanner now powers over 600 global partners. Included in this list is Microsoft, for which Skyscanner now powers MSN flight search and Microsoft Travel's car rental search.
Although Skyscanner has been able to succeed within the travel industry, Skyscanner for Business Director Filip Filipov has previously commented on the issues facing start-ups in travel technology:
"While tech progress has been outstanding in the last decade, there are still a number of industries that haven't reached even a fraction of their potential due to the lack of available information or restricted access. Without being able to list all of them, some spring immediately to mind: travel, utilities, music, and health care - to name a few. Simply put, a developer with an outstanding idea for a product or feature in one of these areas is often not able to execute on it, because they don't have the resources to access the vital information they need to make their product work."
Similarly, Skyscanner CEO Gareth Williams has a favourite quote, 'travel is the field of broken entrepreneurial dreams.' Gareth believes that this is a consequence of the lack of accessible data, along with the cost or restrictions placed on the data when it is available.
In order to support the travel industry and further drive innovation, Skyscanner Partners has taken an open access stance - making data available at least to the point where a start-up is able to get going, learn, iterate and eventually build something that will make it sustainable. It is for this reason, that all businesses can get started with our Travel APIs by simply signing up.