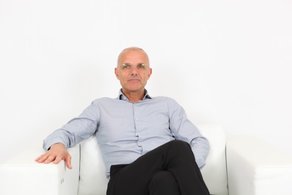 We interviewed Yanik Hoyles, Director of the New Distribution Capability Programme at IATA to discuss NDC, challenges in the travel industry and what we can expect to change in the next five to ten years.
IATA (International Air Transport Association) represent 83% of total air traffic. They provide support to the aviation industry with global standards for airline safety, security, efficiency and sustainability.
In your opinion, what are the biggest challenges facing the travel industry and why?
In my opinion the airlines' biggest challenge today is how to become true retailers bearing in mind the industry's current constraints as well as the inertia towards status quo. The beauty of challenges though, is that they can always be transformed into opportunities when looked at from a different angle.
How do you think NDC can help to overcome these challenges?
NDC is a key enabler in this journey towards true retailing. However, first of all, airlines need to start to understand and to assess the potential that retailing can bring to their businesses. Let me stress that we consider NDC to be the starting point of a non-return journey towards industry retailing – where airlines are lagging behind most other industries. Probably to date, NDC's biggest contribution besides setting the standard itself has been a gradual change of mind-set taking place among key industry key stakeholders who are now all engaged in this journey.
What do you think will change most in the industry in the next 5 – 10 years?
In the next 5 - 10 years, besides AI which is currently in the spotlight, Blockchain will play a prominent role – especially in the areas of distribution, payment and revenue accounting. Blockchain is about transparency, disintermediation, security and a single source of truth. I believe the industry will find that Blockchain has a solid business case behind it to become another transformational game changer in the mid to longer term.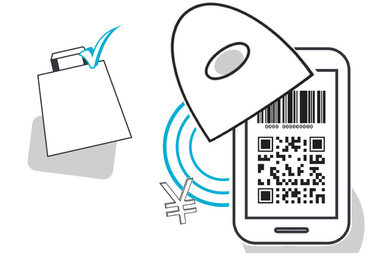 What do you expect the biggest changes relating to NDC will be in the next 5 – 10 years?
Right now the NDC program is moving from industry capability to industry critical mass adoption. In 5-10 years from now the majority of transactions will come from airline NDC channels (direct or via aggregators). Today's world of distribution is based on technology that is decades old, with a very small number of dominant players. In 5-10 years, as the barriers to entry will be lower, we will see a larger number of players entering this space to innovate and to compete. And in this scenario, challenges will come from incumbents who will adapt their value proposition as well as large and small new competitors.
Which companies do you believe will be the biggest disruptors in years to come and why?
I truly believe in the value that airlines can bring to customers as well as their favourable position as the content providers to other stakeholders in the value chain. Airlines should leverage on this privileged position and IATA will do everything it can to help them in this purpose.
You previously worked for British Airways, what did your time working at an airline teach you?
Airlines are complex businesses with small margins and that are regularly exposed to external factors they don't always necessarily control: price of oil, weather, security threats etc. The only way to survive and thrive is to have a constant focus on cost balanced with an obsession about the customer. This focus, coupled with resilience and constant openness to change is part of what I learnt over close to 20 years working at British Airways.
What one book would you recommend for leaders across the travel ecosystem to read?
Steve Jobs by Walter Isaacson. Lessons of leadership, innovation and change.
You can find out more about IATA via their website. If you are interested in learning more about NDC and how to get started with Skyscanner, you can learn more in our 'Guide to NDC' with IATA.