Skyscanner attended the World Routes festival 23-26th September in Barcelona, where Senior Director Hugh Aitken spoke on the panel, 'How digital will reshape aviation by 2020', alongside Marie Norman, head of products and concepts at Aviation Business, and Azim Barodawala, chief executive of US technology business Volantio.
The discussion focussed around ways that airlines should be adapting to new channels and the millenial traveller of tomorrow.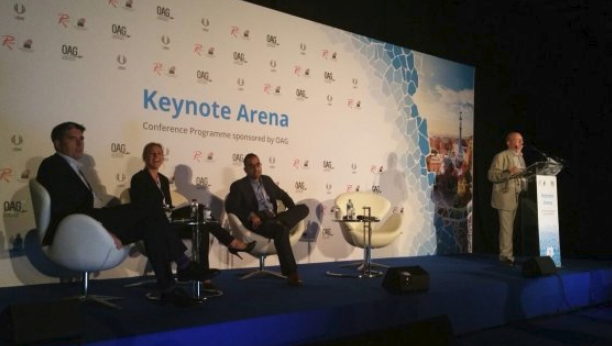 If carriers don't adapt to the new digital realities of the future, including new technologies and innovation particularly prevalent in Asia Pacific the panelists agreed they were likely to be left behind.
Hugh Aitken, Senior Stretegic Partnerships Director commented:
"It's much more about a philosophy and a way of thinking within the business...We are looking east for inspiration, in particular at China, Korea and Japan. In Europe, a lot of our digital is about getting a good site, but that's the basics. The emergence of new channels is growing rapidly. The technology is moving along and we have to look how millennials are using it."
Skyscanner has recently released a White Paper focusing on the need for the travel industry to make trip planning as easy and as personalised an experience as possible in the modern age of bots and voice. The full report is available here.
Want to read more from Skyscanner industry opinion and analysis? Visit our Trends and Analysis hub.