Gavin Harris, our Commercial Director of Strategic Partnerships, took part in an Arabian Travel Market online event on how Covid-19 has led businesses across the travel industry to pioneer new technology and ways of working.
Joining Gavin were a number of leading figures from across the travel and technology space, who share their stories on how the crisis has accelerated this development of new products and services.
The discussion, held on Tuesday 3 June, was part of the Arabian Travel Market's focus on 'New solutions for a new world'.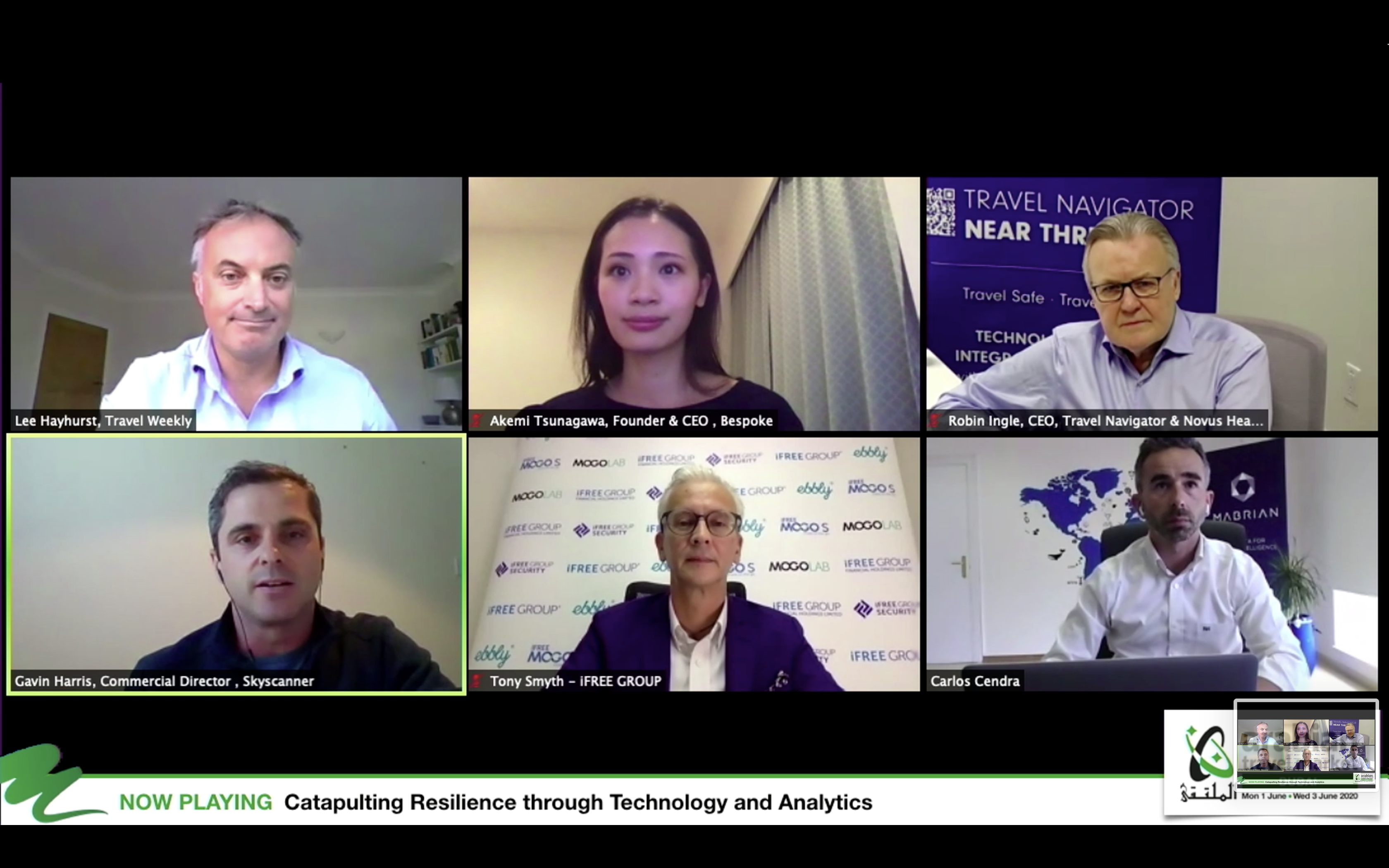 Gavin also shared key insights into travel sentiment from our pulse survey of over 6,000 people worldwide.
He revealed that 70% of travellers believe it'll be safe to fly internationally within six months, while 89% think it'll be safe to fly domestically within six months.*
The event, moderated by Lee Hayhurst, Head of News at Travel Weekly, touched on key topics such as:
The role that technology and data will play in powering travel's recovery.

The biggest barriers to rebuilding confidence that technology can address.

The growing need to provide travellers with region-specific health data at the point of booking.

Giving travellers faster access to reliable, aggregated health / security data before and during their trips.

How social distancing can help to alleviate the problems of overtourism and overcrowding.
To watch the full recording, click here.
*As of 3 June 2020.