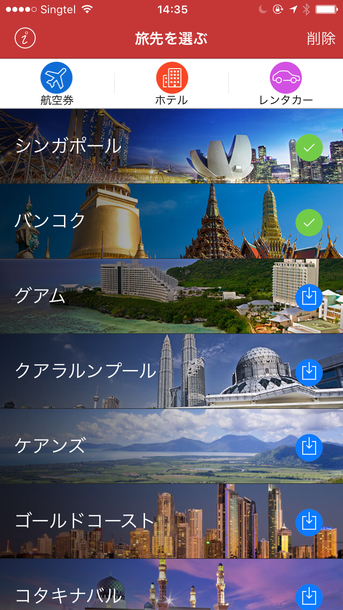 Travel Door is a mobile app that provides travellers with city guides and content for travellers to use when on the road across 55 cities around the world. The app features flight, hotel, and car hire search functionality along with extra features, such as offline maps with routing, tour packages, and coupons.
Travel Door have been using Skyscanner's Travel APIs since 2014 to power the travel search functionality for the popular tool. Skyscanner provides the API data across all three verticals for the app – comprising Flights, Hotels and Car Hire!
We caught up with their Co-Founder and COO, Saki Kobayashi, to find out a little more about why they chose the Skyscanner API to integrate into their app.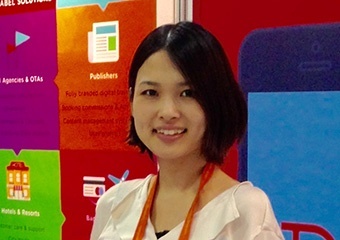 Why did you choose the Skyscanner Travel APIs?
We chose the Skyscanner API for the following reasons:
It's Mobile friendly - Since our focus is mobile, we were looking for API that are available for mobile apps. Not every company we spoke to had mobile APIs. Others were less focused on mobile.
Its choice of Languages - Skyscanner's API is available in multiple languages, including Japanese. Language was one of the key criteria for us since Travel Door and the rest of our white label apps were offered in Japanese when we started working with Skyscanner. For example, for the Hotel API, summary reviews are also in the language (Japanese) that we are providing to the user. Furthermore, having multilingual API helps our business become more scalable as our upcoming white label clients and partners are not limited to companies from Japan and English-speaking countries.
Well documented API and support from the API team: Skyscanner's API document is nicely documented in a website and is easy to navigate. The API team was also prompt with their responses and has helped our development team work on the implementation of the API efficiently.
How are you using Skyscanner's API?
We are using Skyscanner's API in the City select page - Many of our users download and start using the app before traveling. Skyscanner's flight/ hotel/ car hire search function helps our users choose their travel destinations.We're also using it in the City top page - Skyscanner's flight/ hotel/ car hire search functions are also available in each city guide app. After downloading a particular city guide app (most likely after deciding their next travel destinations), users can search for flights, hotels and car hires without going back to the City select page.
What business need does the Skyscanner for Business API answer?
1) Providing services related to pre- travel. Since day one, our vision has always been to provide life-changing travel experiences by building a travel platform that covers the entire value chain (before travel, during travel and after travel). In other words, our aim is to provide an ultimate tool that can be used from the moment our users start daydreaming about traveling to the second they get home. Over the past couple of years, we have increased our city guide to 55 cities by successfully partnering up with 22 publishers and 150 travel agents across the world and our development team has also added useful features to the app. However, we have always wanted a value-added feature that can be used pre-travel, especially because our users tend to download our app before departure. Skyscanner's API has helped us complement pre-travel features and we now see users becoming even more engaged with the app.
2) Increase B2C revenue (making the business more scalable) - Skyscanner's API has given us additional sources of revenue that helps our business become more scalable.Having been focused on the product and user experience, we have always been careful with displaying too many ads. Skyscanner's API help a business grow its revenue while offering what their users needs.
What's next for your Skyscanner API integration?
We're Improving the UI/UX to increase user engagement and satisfaction. Our team is currently making a dynamic change to the UI of Skyscanner flight/hotel/car hire search function. We are excited about the upcoming changes and will be continuously making improvements based on feedback from users and partners.
Even before starting a partnership with Skyscanner, we have been a big fan of Skyscanner and have been using its site for our own travel planning. We truly believe having Skyscanner's API helps our users' travel experience become more convenient and flexible. Primarily focusing on Japan, another plus for us was the fact that the APIs were available in different languages, including Japanese. The Travel APIs were also nicely documented and were easy to navigate.
Visit our Travel APIs page to find out how our solutions will provide your business with state of the art travel solutions. Learn More