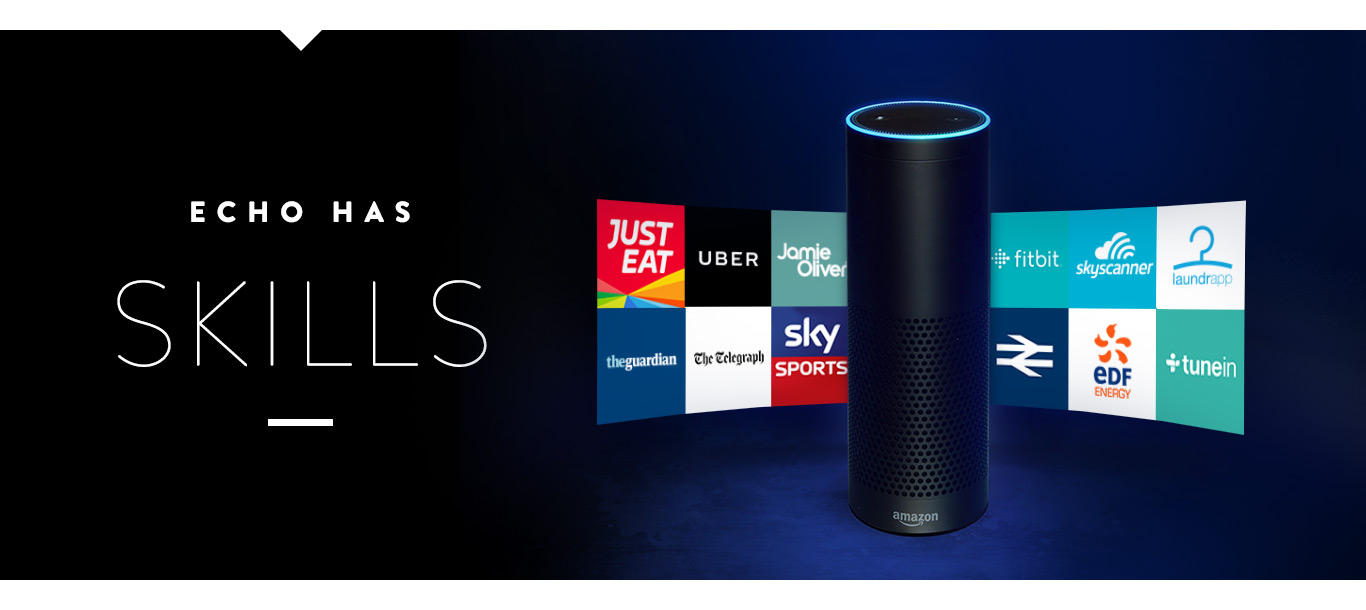 Skyscanner, the world's travel search engine, will be available as a skill on Amazon's Alexa voice service when the Echo device launches for the first time in the UK this month.
The Alexa launch
Previously only available in the US, it will be now be possible for Amazon Alexa users in the UK to search for flights using simple voice conversation. The Skyscanner skill will be available through any device using Alexa, including Amazon Echo and the all-new Fire TV.
The Skyscanner Skill
The Skyscanner skill enables Alexa to suggest flights based on a simple conversation with her about upcoming travel plans. Users wishing to find aflight can direct Alexa to search for Skyscanner flights using natural language commands. Alexa then provides the best option found based on the information the user provides.
"At Skyscanner we believe it's important that we continue to innovate and expand our technology offering as the needs of our travellers evolve" said Skyscanner's Head of Bots and Conversational Search, David Low.
"By bringing Amazon Alexa and Skyscanner together, travellers in the UK now have the ability to search for flights with a simple voice conversation. In just a few words travellers will be given suggestions on flights along with the latest prices - quick and easy"
Our work in conversational search
Skyscanner has taken a pioneering approach to conversational search over the last year. As well as being available as the first flight search skill on Amazon's initial US launch, the travel search engine was also the first to launch a bot for Facebook's Messenger platform in addition to debuting its offering for Skype's new bot platform last month.
The Skyscanner flight search for voice is being made available on launch of the product alongside a handful of other skills, including Uber, Just Eat and Sky Sports.
Pre-orders for the Echo device in the UK open today, with a new white variant of the £150 Echo available shipping on September 28th, while the Dot will arrive on October 20th.
Fancy building your own conversational search travel tool or bot? Why not do build it with our cutting-edge technology?